"How much money will be required to help the poor. Kitna paisa lagega," Rahul Gandhi had asked the former RBI governor. ₹65,000 crore, said Raghuram Rajan.
At a time when the coronavirus pandemic has led to factories being shut, trade halted and millions of people losing their jobs due to a nationwide lockdown, it is paramount to assess its economic impact and how the wheels can be set in motion again. Congress leader Rahul Gandhi did just that, engaging with former RBI governor Raghuram Rajan on dealing with the economic impact of Covid-19.
A conversation with Dr Raghuram Rajan, former RBI Governor, on dealing with the #Covid19 crisis. https://t.co/cdJtJ7ax0T

— Rahul Gandhi (@RahulGandhi) April 30, 2020
Here are five key takeaways from that lively conversation:
Kitna paisa lagega, to help the poor?
On being asked a point blank question about how much money it would take to save the lives of the poor, Raghuram Rajan replied, "We will need ₹65,000 crore, which is not that much, considering India's GDP is ₹200 lakh crore. We can afford it to save the lives of the poor."
"65,000 crores to help poor": Raghuram Rajan to Rahul Gandhi on #COVID19 https://t.co/5EdS6lCFcb pic.twitter.com/q3QjGzze7P

— NDTV (@ndtv) April 30, 2020
How should we open up the economy?
The former RBI governor pointed that it's all too easy to have a lockdown forever, but it is unsustainable for the economy. "We must get the sequencing right and open those areas first where social distancing is possible, not only in factories but even during the to and fro travel to the workplace. If there are fresh cases, and there will be, we will need structures on how to quarantine and isolate those people without going into a second or third lockdown. Those would be devastating," he warned.
#Watch | 'Second or third lockdown will be devastating for India': Raghuram Rajan #CoronavirusOutbreak pic.twitter.com/EtX71Xq5yY

— Hindustan Times (@htTweets) April 30, 2020
How do we brace for impact on the economic front?
Acknowledging that there are limited resources on the fiscal front compared to the West, Dr Rajan suggested that India prioritise how to keep the economy together so that when we reopen, it is able to "walk off the seatbelt" and not be impaired at that point. He suggested treating this as an unprecedented situation where norms will have to be broken to tackle what is needed, knowing there are constraints on the budget.
Thiru @RahulGandhi in conversation with former RBI Governor Dr. Raghuram Rajan about the impact of Covid-19 in Indian economy and about the required preparedness for India to face it. #RahulShowsTheWay pic.twitter.com/G9rqdb4vaR

— Tamil Nadu Congress Committee (@INCTamilNadu) April 30, 2020
How do we tackle the migrant crisis?
Dr Rajan pointed out that the country will have to support its poorest for the next three-four months and ensure they are alive and well. "Making sure they are not out on the streets protesting or looking for jobs is helpful right now." He pointed at temporary ration cards, direct benefit transfers, transferring money through widow's pensions, MNREGA rolls and ensuring adequate supply of food through public distribution systems as various tools to achieve these objectives.
INCIndia: We need to find ways of getting both money & food, through public distribution system, to as many people as we can: Dr. Raghuram Rajan responds to Shri RahulGandhi's question on how we can help the poor during this crisis. #RahulShowsTheWay pic.twitter.com/CpG8WrScKW

— Citizen (@GopiCushion) April 30, 2020
How can we tackle high levels of unemployment?
"The numbers are just mind boggling," said Raghuram Rajan pointing out the bleak statistics around unemployment. "Again, it says, we need to open up in a measured way but as fast as possible so that people start having jobs. We don't have the capacity to support people across the spectrum for too long being a relatively poor country," he added.
Conversation between Shri @RahulGandhi and Dr Raghuram Rajan on unemployment and how more jobs can be created. #RahulShowsTheWay pic.twitter.com/KL4Od3F84S

— Hasiba Amin 🌈 (@HasibaAmin) April 30, 2020
Raghuram Rajan ended the conversation on a rather poetic note, stating "Social harmony is a public good. We cannot afford to be a house divided in these times." Hope those in the corridors of power are listening to the words of wisdom and suggestions from the former RBI guv.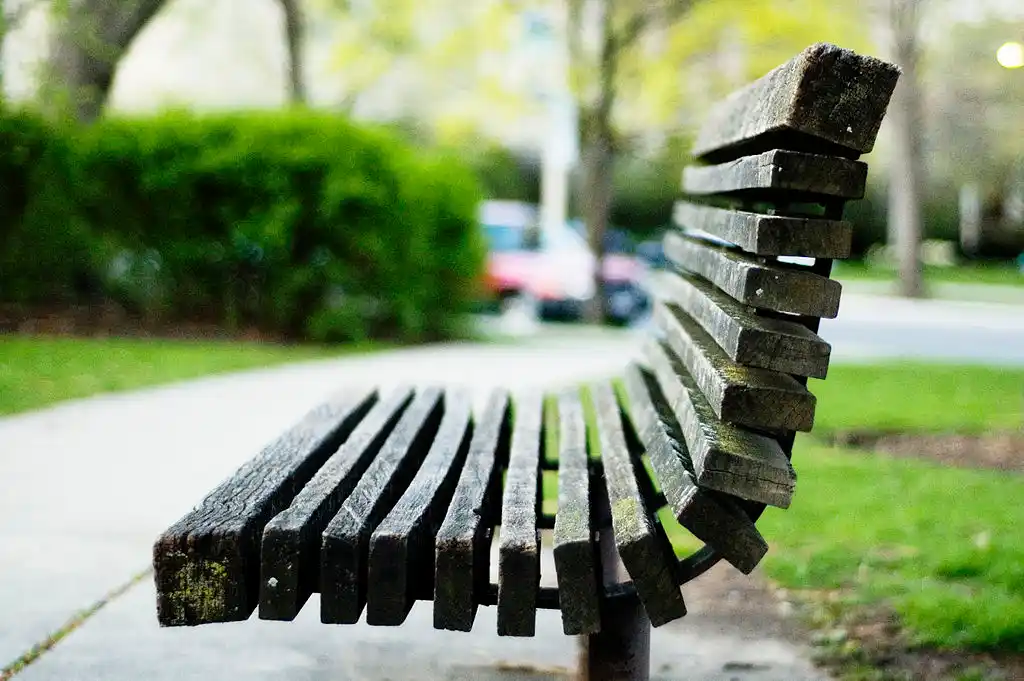 The Arré bench delivers stories that mattress. It hasn't achieved much sofar. But it's getting bedder.