India is expected to grow at 7.4 per cent in 2021-22 as per IMF projection, RBI Governor Shaktikanta Das said today. What does this mean for India?
RBI Governor Shaktikanta Das addressed the country for the second time since the nationwide lockdown to announce a string of measures. Before delivering some grim updates on the state of the economy, he began on a poetic note, quoting Mahatma Gandhi. "In the midst of death life persists, in the midst of untruth truth persists, in the midst of darkness light persists," he said.
RBI Governor Shaktikanta Das begins his press conference and quotes Mahatma Gandhi – "In the midst of death life persists, in the midst of untruth truth persists, in the midst of darkness light persist."

— Somesh Jha (@someshjha7) April 17, 2020
Das announced a string of measures to boost the economy – a reverse repo rate cut, a targeted long-term repo operation totalling ₹50,000 crore and exclusion of NPA classification during the moratorium period.
. @RBI Governor @DasShaktikanta in his 2nd press conference in the last one month, has made some major announcements, ranging from reverse repo rate cut, LCR reduction, Rs 50,000 cr TLTRO auction to special refinance facilities for NHB, SIDBI & NABARD pic.twitter.com/x8JK3I1yz9

— CNBC-TV18 (@CNBCTV18Live) April 17, 2020
Speaking of the parameters in the economy, the Governor said inflation is on a decline trajectory and could even fall below the central bank's four per cent target by mid FY21.
#RBI governor #ShaktikantaDas said the #inflation is on a declining trajectory and could fall below the central bank's 4 per cent target by the second half of this fiscal https://t.co/F6Ou4NOImu

— FinancialXpress (@FinancialXpress) April 17, 2020
Painting a bleak picture for some other areas, he said that electricity demand had sharply declined by 25-30 per cent, contraction in exports of 34 per cent is worse than during the global financial crisis of 2008-09 and production of automobiles had also drastically fallen.
#NewsAlert – Payment infra is running seamlessly. ATM operations working at 90% of its capacity: RBI Governor Shaktikanta Das. #IndiaFightsCOVID19 #TotalLockdown #StayHome

LIVE Updates: https://t.co/mEPaIwb01N pic.twitter.com/cwlBlVUAPY

— CNNNews18 (@CNNnews18) April 17, 2020
The RBI Governor commended banks and financial institutions for rising to the occasion to ensure smooth functioning during the pandemic. He pointed out that banking operations have been regular, there has been no downtime in internet and mobile banking and ATM operations stood at 91 per cent on average of the full capacity.
#CoronavirusOutbreak | Banking ops normal, no downtime in internet and mobile banking: @RBI Governorhttps://t.co/HivXcF5nSe pic.twitter.com/rHhkqzXWcr

— Hindustan Times (@htTweets) April 17, 2020
Shaktikanta Das' comments around India's growth projection drew the most eyeballs. The Governor stated "IMF projection of 1.9% GDP growth for India is highest in the G20. India is expected to post a sharp turnaround and resume its pre-covid, pre-slowdown trajectory by growing at 7.4 per cent in 2020-21." Has the IMF tested positive for over-optimism?
India is expected to post growth at 7.4 percent in FY22 as per IMF: RBI#RBI #India #IMF #RBIGovernor #ShaktikantaDas #GDPhttps://t.co/WrhbqgrZZx pic.twitter.com/YbulMCNTaV

— India TV (@indiatvnews) April 17, 2020
The IMF has made drastic cuts in its growth projections for economies around the world, as the coronavirus pandemic has business frozen in its tracks.
According to the latest projections by the #IMF, India will grow by 1.9% in 2020 because of the #GreatLockdown but the projection for 2021 is 7.4. Meanwhile, take a look at advanced economies like the US and Euro Area. Deep cuts all around. pic.twitter.com/j0BCJ09rHB

— Chandra R. Srikanth (@chandrarsrikant) April 14, 2020
With the economic situation around the world is volatile, unknown and ever evolving in a matter of every few days and the wild growth projections put out by various institutions could well be like shooting in the dark. According to Sanjay Jha, the national spokesperson of the Congress, the "optimism is misplaced".
I hope so #RBI, but most unlikely rebound of such magnitude. Some sectors will recover, but the banking system will be in life support on account of mounting defaults. That's the crux.

The optimism is misplaced. https://t.co/Gb6tiR6F9n

— Sanjay Jha (@JhaSanjay) April 17, 2020
Member of parliament Mahua Moitra questioned the RBI, saying it was wasting liquidity measures and asked for further reverse repo rate cuts.
690000 crores lying with RBI from banks in reverse repo

Not lending to corporates, not lending to MSMEs. Shameful

All liquidity measures wasted

Reduce reverse repo rate further

Force banks to give mandatory loan enhancements online

Save Indian employers

— Mahua Moitra (@MahuaMoitra) April 17, 2020
Financial journalist Ravi Krishnan pointed out that the "second package is better targeted towards NBFCs and HFCs, but could prove insufficient to meet the credit demands of those who need it the most."
#MCOpinion | Injecting loads of liquidity is not sufficient. The key question for @RBI to tackle is this: what will give banks the confidence to lend? Analysis by @WritesRavi https://t.co/9KL6yXRN8H

— moneycontrol (@moneycontrolcom) April 17, 2020
Time will tell whether the measures turn out to be a "bazooka" or a "swiss army knife", but there's no doubt that the RBI will have to remain proactive as the scenario keeps changing and keep announcing measures to arrest the slowdown in the economy.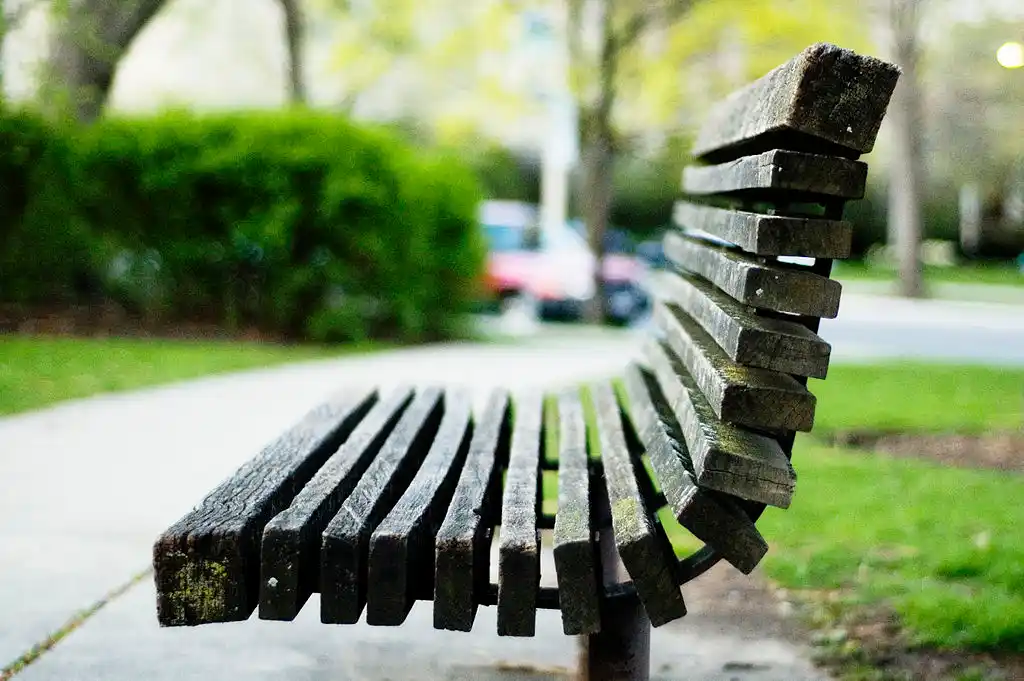 The Arré bench delivers stories that mattress. It hasn't achieved much sofar. But it's getting bedder.