Union Budget of 2020 is important to India. At a time when we are bogged down by protests, it's a statement that will assure citizens that the government still cares – about the development it once promised, about the people who brought it to power, about foreign investors and leaders whose praise the PM is so eager to win.
In the middle of everything that's been happening in the country over the past two months, it's easy to forget that we have a Union Budget today. 
It's not surprising that this otherwise monumental fiscal occasion has escaped our collective discourse. At a time when a brainwashed 19-year-old is openly firing at unarmed protestors, it might seem tasteless to talk about tax slabs. When a comedian's heckling of a journalist (I use the term loosely) and his subsequent barring from all flights provides such ready fodder for outrage, why would the media need to resort to deficit targets (yawn!) and repo rates?
Alas, it is for this very reason — and the minor matter that the economy, like yesterday's dinner, is currently in the toilet — that this budget is a particularly important one. Not necessarily because Dalal Street is holding its breath for an earth-shattering fiscal policy or a generation-defining initiative, but just to show that the government still gives a flying fuchsia.
It's well worth remembering that Narendra Modi and his BJP won the 2014 general elections on the back of a promise of development and undoing the damage and corruption so unfairly inflicted upon us, the deserving and ever-suffering masses, by a decade of Congress rule. Today, those promises seem farcical and comical in retrospect, much like how the SOP on your B-school application form looks like in your fifth trimester.
Today all eyes are on the government and whether it has any intention of getting the economy back on track. No, not a fast track (did I hear someone say "bullet train"?), but even just a crack-laden monorail that moves in the right direction, albeit lugubriously. And it's not just the Arnabian nation that wants to know, but the whole world. And for good reason: India's sluggish economy has dragged down the GDP of the world itself, much like how the entire class in school gets punished because of one miscreant in the back seat.
India's sluggish economy has dragged down the GDP of the world itself, much like how the entire class in school gets punished because of one miscreant in the back seat.
And yes, global players are watching India, but probably not in the way BJP's supporters were fooled into thinking. The IMF has cut India's GDP projection to 4.8 per cent, Moody and S&P have downgraded their outlooks, and the (d)evolution of The Economist Magazine's covers from 2014 to 2020 have been stark. Apart from the mismanaged economy, other issues have gained global attention, especially the CAA-NRC controversy and its associated violence. It truly says something when The New York Times, Washington Post and Wall Street Journal all led their editions with the police brutality on university students at a time when their own President is undergoing an impeachment trial. To say that India's image in the eyes of the world is blunted would be understating things. And while you will definitely find op-eds saying that such coverage is unwarranted and lacking in objectivity, the fact of the matter is that the world's noticing something's afoot and taking action. Investors abroad are considering pulling out of India, wary of the political unrest, and the EU Parliament is likely to overwhelmingly vote against the CAA. (Even without all that, a Union Minister snubbing Jeff Bezos' $1b-investment in the country doesn't exactly send the correct message.)
Even if you dismiss global experts (as boycott-happy bhakts are all too happy to do), it's not like there's a wave of confidence within the country. Domestic companies, for all their obsequiousness for the government, haven't translated their fawning to cheques – investment by businesses is at a shockingly low one per cent this fiscal. Growth has declined for six consecutive quarters, private consumption growth has slowed from 8.1 to 6.7 per cent, manufacturing growth is at a 15-year low, and unemployment is at a 45-year high. All this news is relegated to the inner pages since if there's one thing the establishment is adept at, it's distracting us from real issues. After all, it chooses to spend an insane amount of money on the CAA-NRC implementation, an amount that can support 2.2 crore wageless NREGA workers for 100 days.
After the BJP's massive win in May 2019, many critics said that any existing pretense of the party's agenda of growth and development will end. Over the last few months, the party has validated such opinions – with the abrogation of Article 370 in Kashmir, the CAA, and the NRC. With each headline OpIndia celebrates, comes one that Business Standard laments. There's enough cheer for fans of the Hindutva agenda, but not so much for the rest of us, and I'm not even talking about idealistic libtards like myself. Indeed, interview after interview with daily-wage labourers, even in the highly political capital, show that people just want jobs, and are increasingly fed up with the government's distractionary tactics (If individual interviews don't cut it, the largest labour strike in the world should act as enough proof). Ninety-six per cent of MGNREGA's funds are depleted, and I don't think those unpaid workers are going to find solace in increasing fund allocation for statues. Perhaps it's fitting that a programme bearing the name of Mahatma Gandhi is dying at a time when a teenage gunman is attempting to emulate his assassinator.
The reason why the Union Budget of 2020 is important is to show that the government still cares about the development it once promised.
And that is the reason why the Union Budget of 2020 is important. To show that the government still cares. About the development it once promised, about the people who brought it to power, about the corporates whose money it's happy to take, about foreign investors and leaders whose praise Modi is so eager to win. This is the first actual budget after the resounding re-election and the subsequent instability that has seen the country make international news. A thought-through, sincere budget will assuage many fears. The opposite will confirm many fears, within and outside our shores. This is a make-or-break budget – not for any one policy in particular.
Let me make one thing clear though: I have no expectation of implementation even if Nirmala Sitharaman and her cronies miraculously manage to eke out a dream budget that theoretically increases the tax base from its abysmal seven per cent, ensures medical coverage for all, revives manufacturing and of course, rescues the beleaguered auto sector from those ruddy millenials who are to blame for everything. But given how little actual good news comes out these days, I'll clutch at straws and give marks for effort this once. After all, if the Income Tax department can send us a perfunctory certificate for paying our taxes, the least we can do is give Modi & Co some participation points to express our thanks for thinking about an India for all, even for one day.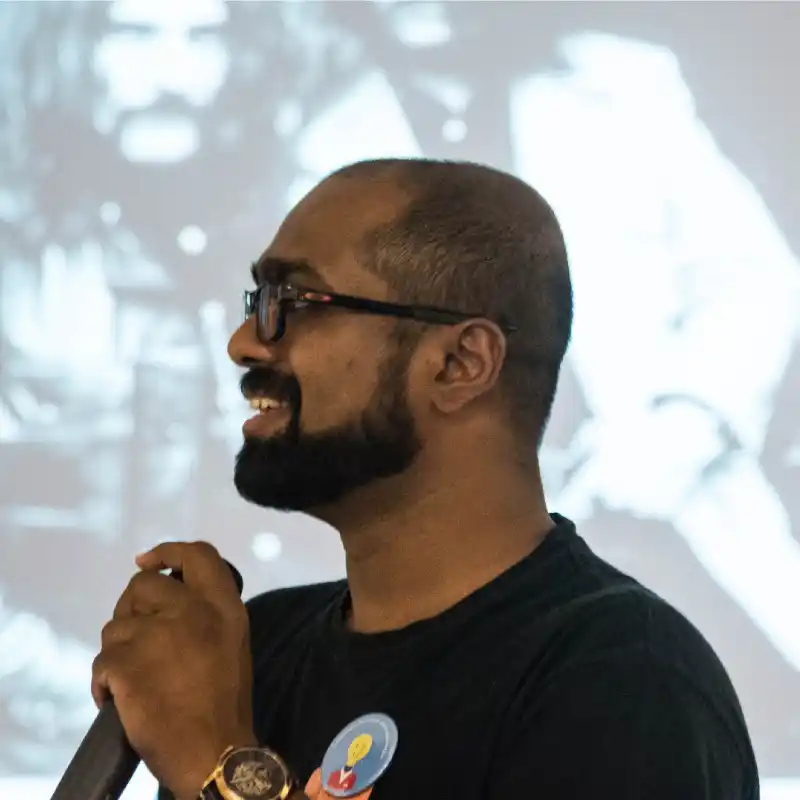 Deepak 'Chuck' Gopalakrishnan is a freelance writer and marketing guy who lives in Mumbai. He runs two podcasts (Simblified, The Origin Of Things) and a satire newsletter (The Third Slip). He used to work in advertising until his soul couldn't take it anymore, and now spends all his time annoying his cats, listening to prog-metal, cycling and writing bios of himself in third person. He has an irrational love for cold water and Tabasco.