Indian banks have technically written off ₹68,607-crore of debt of top 50 willful defaulters including Vijay Mallya, Mehul Choksi and Nirav Modi until September 30, 2019, said the RBI. Does this mean the loan is waived off?
According to a reply under RTI by the Reserve Bank of India, Indian banks have technically written off a staggering amount of ₹68,607 crore. RTI Activist Saket Gokhale had filed an RTI query with the RBI seeking details of the top 50 wilful defaulters and their current loan status until February 16.
Topping this hall of shame was Mehul Choksi's scam-hit company Gitanjali Gems, which owes banks ₹5,492 crore. Second on the list was REI Agro Ltd with an amount of ₹4,314 crore followed by Jatin Mehta's Winsome Diamond & Jewellery owing ₹4,076 crore. Other posterboys of fraud included Nirav Modi and Vijay Mallya.
Topping the list is Choksi's scam-hit company, Gitanjali Gems Limited. https://t.co/zYLYsn0KD8

— CNBC-TV18 (@CNBCTV18News) April 28, 2020
The news story kicked off a political storm as Congress's Rahul Gandhi brought up a clip from Parliament, where he'd asked the names of the 50 biggest bank thieves in the country and Finance Minister Nirmala Sitharaman refused to answer. "Now the RBI has put the names of 'friends' of BJP including Nirav Modi, Mehul Choksi in the list of bank thieves," he said.
संसद में मैंने एक सीधा सा प्रश्न पूछा था- मुझे देश के 50 सबसे बड़े बैंक चोरों के नाम बताइए।

वित्तमंत्री ने जवाब देने से मना कर दिया।

अब RBI ने नीरव मोदी, मेहुल चोकसी सहित भाजपा के 'मित्रों' के नाम बैंक चोरों की लिस्ट में डाले हैं।

इसीलिए संसद में इस सच को छुपाया गया। pic.twitter.com/xVAkxrxyVM

— Rahul Gandhi (@RahulGandhi) April 28, 2020
Senior Congress leader Randeep Singh Surjewala attacked the government, saying that small scale industries, shops, and business were stalled while the government was pardoning ₹68,607 crore of bank robbers who head abroad and have now been forgiven.
बैंक लुटेरों द्वारा पैसा लूटो-विदेश जाओ-लोन माफ कराओ ट्रैवल एजेंसी का पर्दाफाश!

भगोड़ो का साथ-भगोड़ो का लोन माफ बना है BJP सरकार का मूलमंत्र

लघु उद्योग,दुकानदारी,व्यवसाय ठप्प हो गए,
पर इसके बावजूद मोदी सरकार द्वारा बैंक डिफॉल्टरों को ₹68,607Cr की माफी दी जा रही है

हमारा बयान: pic.twitter.com/j7CyKVUTqx

— Randeep Singh Surjewala (@rssurjewala) April 28, 2020
The government hit back with a well thought-out retort. Sitharaman responded in a series of late-night tweets, claiming that this was a brazen attempt to mislead the people by sensationalising facts and taking things out of context.
"Wished Shri.@RahulGandhi consulted Dr. Manmohan Singh on what this writing-off was about. Provisions are made for NPAs as per the four-year provisioning cycle laid down by the @RBI. Upon full provisioning being done banks write-off the fully provided NPA but continue to pursue recovery against the borrower. No loan is waived off," she tweeted.
Shri @RahulGandhi MP (LS) and Shri @rssurjewala spokesperson of @INCIndia have attempted to mislead people in a brazen manner. Typical to @INCIndia, they resort to sensationalising facts by taking them out of context. In the following tweets wish to respond to the issues raised.

— Nirmala Sitharaman (@nsitharaman) April 28, 2020
What the finance minister stated was also echoed in simpler terms by I&B Minister Prakash Javadekar, stating that "No loan has been waived off. Write off is a normal accounting process and it doesn't stop recovery or action against defaulters."
.@RahulGandhi should take tuition from @PChidambaram_IN on the difference between "write off" and "waive off". @narendramodi govt has not waived off any loan. "Write off" is a normal accounting process. It doesn't stop recovery or action against defaults. pic.twitter.com/0z2jaiEJku

— Prakash Javadekar (@PrakashJavdekar) April 29, 2020
The finance minister went on to cite cases of Nirav Modi, Vijay Mallya and Mehul Choksi, giving details of the value of attachments and seizures of movable and immovable properties. She also provided updates on the process being followed to get them extradited from foreign countries.
Mehul Choksi Case : Attachments of Rs 1936.95 Crore including foreign attachment of Rs 67.9 Crore. Seizure of Rs 597.75 Crore. Red Notice issued. Extradition Request sent to Antigua. Hearing for declaration of Mehul Choksi as Fugitive Offender is in progress.

— Nirmala Sitharaman (@nsitharaman) April 28, 2020
Vijay Mallya Case : Total value at the time of attachment was Rs 8040 Crore and of seizure was Rs 1693 Crore. Value of shares at the time of seizure was Rs 1693 Crore. Declared fugitive offender. On extradition request by GoI,UK High Court, has also ruled for extradition.

— Nirmala Sitharaman (@nsitharaman) April 28, 2020
The political potshots around this contentious issue are far from over, as Randeep Singh Surjewala posed more questions for the finance minister after her clarification.
A blog in The Economic Times explains that writing off loans does not mean the loan if forgiven. "A needless controversy has erupted over RBI revealing that banks have written off bad loans worth Rs 68,607 crore in its response to Right-to-Information (RTI) query. The presumption in some quarters that banks will not pursue the debts of these 50 top defaulters and let absconding diamantaire Mehul Choksi or liquor baron Vijay Mallya go scot-free is wrong. The writing-off of a toxic loan does not mean the loan has been forgiven."
Another article in Business Standard clarifies, "The write-offs are technical or prudential in nature, which means the banks have made 100 per cent provisions against the loans. However, this doesn't mean the banks have given up the right to recover the loans."
Even as the debate heats up in India, Vijay Mallya is probably following it on TV with a glass of expensive wine in hand, and Nirav Modi with an Ostrich Hide jacket on, worth 10,000 pounds.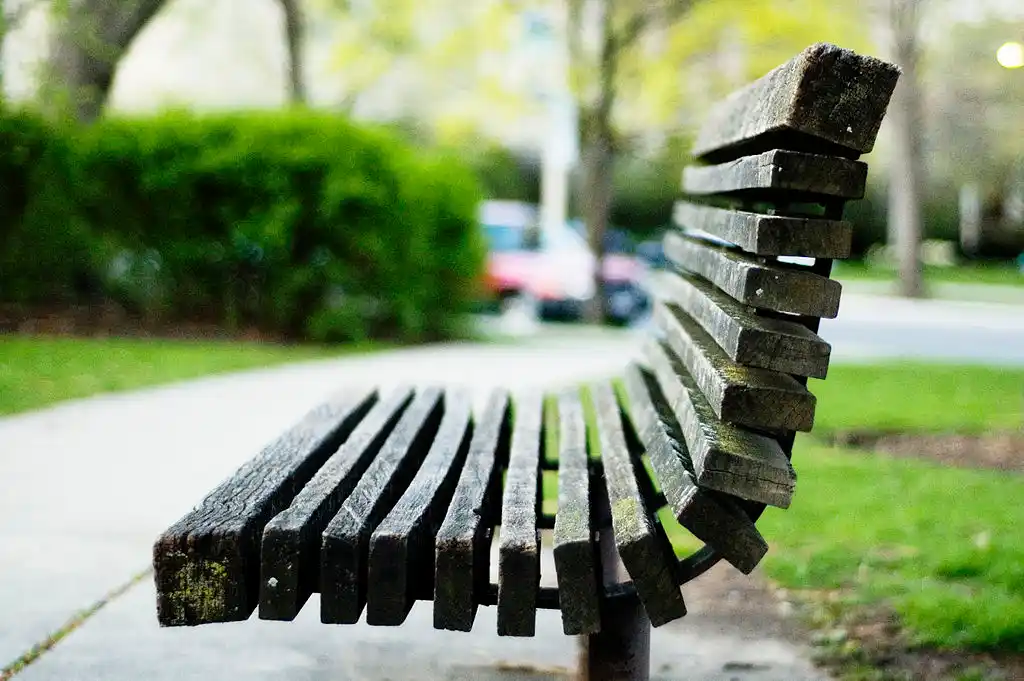 The Arré bench delivers stories that mattress. It hasn't achieved much sofar. But it's getting bedder.