I am a millennial who wants kids. There. I said it. I've had a case of baby fever since I first held my niece. This opens me up to ridicule from my friends and makes me appear like a "softie" on dates.
Iwas 19, when I held my niece for the first time. I was petrified. She was surprisingly sprightly for a newborn, and I was worried she'd slip out of my arms. What if I held her and she began crying and then started wailing each time she saw me? Despite umpteen hand washes and multiple splotches of sanitiser, I feared my hands just weren't clean enough. But after enough goading from my sister, I came closer. My baby niece reached out with her little hand and began tracing her finger — which I swear was no bigger than a grape — along the patchy excuse for a beard growing on my face. At that moment, I was certain of one thing: I had no idea what career I wanted to choose, no clue how my romantic life world turn out… all I knew was, I wanted to fast-forward time and make babies of my own.
This was 2011. And since then this feeling – my baby fever – hasn't died down.
Baby fever is a legit physical and emotional phenomenon that makes you believe you are ready for fatherhood. If, like me, you often find yourself waving eagerly at every stroller you pass by in a mall, or follow more cute_babypix Instagram accounts than you do of celebrities, then you might be inflicted with baby fever too.
In the age of right swipes, when my friends are thinking of the next hot date, I'm thinking kids. It makes me wonder if I belong to the '70s and the '80s. Because at my age, my mom was already, well, my mom. Today, being married with kids at 27 seems a bit out of character, especially in the circles we occupy. In fact, with more and more couples deciding to be "baby free by choice", I'm the only man in my gang of boys who seems to be chasing the baby dream.
My stubborn obsession with wanting to be a father one day, despite having no real prospects of marriage to speak of, has been an enduring point of contention among my friends. "Isn't it odd that you want kids but aren't really eager about marriage?" my curious cohorts often enquire. It might be "odd" but the truth is, I'm not alone.
Baby fever is a legit physical and emotional phenomenon that makes you believe you are ready for fatherhood.
Baby fever isn't a feeling exclusive to women with "ticking biological clocks". Globally, many men have admitted to it at various stages throughout their 20s. And there is also evidence to prove that as men grow older, we are actually more likely than our women counterparts to develop an insatiable urge for raising a child. Answering an aptly titled Reddit thread, "What's baby fever like for men?", commenter AnArcher explains, "I never thought of it as baby fever, but I really, really wanted to have a baby – before my wife did actually, when I was in my late 20s. What really pushed it over the edge for me was seeing 12- to 15-month-olds (the age where they just begin to walk) in Halloween costumes," he confessed.
What Halloween costumes did to the Reddit guy, my niece's little fingers did to me. And this opens me up to ridicule from my friends and makes me appear like a "softie" on dates. When questions like, "Do you eventually want marriage and children?" pop up, usually on third dates, most would go for a casual, breezy reply. "Maybe in my early 30s…" or something flippant like, "Eww no kids, I am like a child myself, hehe." But because I am a lowkey 27-year-old Danny Tanner, my knee-jerk reaction to this begins with cutting off my unsuspecting date mid-sentence with, "Marriage ka pata nahi, but yes, definitely want kids. Baccho ke liye hi toh shaadi tolerate karenge, amirite? Ahaha!" Needless to say, I haven't been on very many fourth dates.
It's been over 10 years since I realised I wanted to have children and my desire has only strengthened over the years. I was happy to be a hands-on "diaper mama" but now that that my niece is at an age where she is too cool to enjoy her uncle's company, I miss splurging on Mother Care onesies and watching Disney with her. It breaks my heart a little bit when my now eight-year-old niece refuses to sing along as Elsa to my Anna if I initiate our once-regularly performed rendition of Frozen's "Do You Want to Build a Snowman?" Say what you will about '90s kids, but at least we stuck to a fad longer than just a couple of years. Damn these Gen Alpha brats!
So I've decided to go easy on the dad-bod plans (for now). Perhaps enjoy the phase without diapers to change, or apologies to make on behalf of my child's behaviour. It makes me cherish my singlehood, value my bachelorhood, and make the most of the perks of being the fun uncle instead of responsible dad. Like racking up those Insta story aww-reaccs, for example.
But who am I kidding? Having a girlfriend is cool, but have you ever experienced that feeling of nirvana when you smell a baby's head? Yeah, man, get the cradles.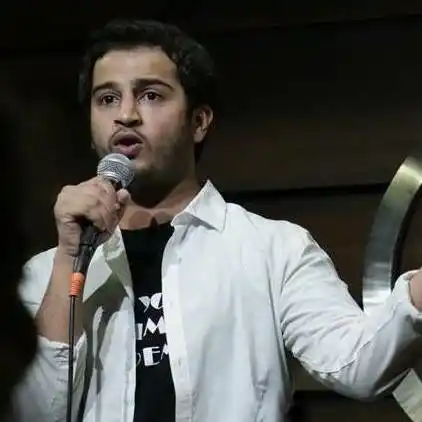 Masking anxiety with humour. Living with his dog, cat, and mediocrity. Creating content aur life se kaafi discontent. Tweeting as @juvenile_jack.