The four-year age gap between me and my sister never seemed to matter. That is, until my 21-year-old sister decided to visit me during her college break, and I found myself morphing into a reluctant parent.
When I was 14 and my sister was 10, we firmly believed that both of us were adopted. We arrived at this life-changing realisation after many weeks of poring over family photo albums, spurred on by relatives who kept telling us that we looked nothing like our parents. In those weeks, the more we looked in the mirror, the clearer it became: There was a striking resemblance to each other, but we had borrowed no features from our parents.
At that point, the weight of our conspiracy theory seemed so immense that we didn't think we could bear it alone. So we took an oath – officiated and witnessed by our favourite The Adventures of Mary Kate and Ashley books – to be the A-team, unafraid of standing up against our parents. Like every set of siblings in the world, all we needed was an excuse to dismiss our parents as our common enemy, drawing clear mental battlelines that separated us from them. Every grounding, scolding, or whacking from them ramped up the animosity between the two camps and pushed the two of us closer together.
It took us a few years to finally acknowledge how ludicrous our assumptions were and attribute it to our rebelliousness. (It was simply doltishness.) But even this newfound maturity couldn't dampen our bond. We remained inseparable, even though we now lived in different cities, had new friends and interests, and saw one another only for a few days each year. The four-year age gap never ever came between us.
That is, until my 21-year-old sister decided to visit Mumbai during her holidays and I found myself morphing into a reluctant parent.
While planning her trip to Mumbai, the prospect of having free reign without being under our parents' thumbs had us both uncontrollably excited. She was looking forward to a rules-free weekend and I was looking forward to having someone who'd double up as my Netflix buddy.
I speak for all elder sisters when I reiterate our right to harass our younger siblings with impunity, or put them in the line of fire in case of a prank gone wrong
What neither one of us accounted for was my inner parent, who'd emerge to shadow every second of our time together. In a strange city, the four-year gap now ensured that we could no longer be on an equal footing.
I speak for all elder sisters when I reiterate our right to harass our younger siblings with impunity, or put them in the line of fire in case of a prank gone wrong. But as Spider-Man's Uncle Ben famously opined, "With great power comes great responsibility." So, apart from picking on our younger siblings (with love), we're also required to be their staunchest supporters and shut down anyone picking on their helpless asses. This also entails the unenviable burden of being the de-facto parent of our younger siblings when the real deals aren't around.
My ever-thoughtful mother saw it fit to remind me of my parental duty via phone call only a day prior to my sister's arrival. She slyly switched the topic of discussion from emotionally blackmailing me about finding a (Bengali) suitor to dramatically informing me that the well-being of my sister was my chief responsibility. "Take care of your sister the way your father and I looked after you when you had typhoid. After all, when we die, you'll be her only parent. This one week can be practice, ki re?"
Thanks for the heart attack, Mom.
What no one tells elder siblings is that trying to parent your younger sibling sounds the death knell on your "unbreakable" bond. You're no longer a close-knit team, ready to protest outside forces, but a divided enterprise that can't stop infighting. All my attempts at ensuring my sister was hale, hearty, and not run over by a rickshaw during her time in Mumbai was ignored by her as ruthlessly as Bollywood ignores Uday Chopra.
My otherwise logical sister saw my unwarranted parenting as a fierce personal attack. If I suggested that she should eat lunch by 1 pm, she would ensure she only ate at 5 pm, after the dishes were done for maximum inconvenience. If I made the mistake of informing her that empty chip packets belong in the dustbin, she would carry out a surgical strike to turn my bedroom into her messy playground. And, on the fateful day when I refused to let her venture out alone with some unsavoury dude I didn't know, she struck the cruellest blow. "You are embarrassing me, exactly like mom does."
I was suddenly reduced to the parent whose rules she was conditioned to protest. Betrayed by my actions, she redrew the mental battlelines we had set together all those years ago – only this time it was her against me. For her, the A-team had run its last mission. It didn't help that I found myself overreacting about every little plan of hers and trying desperately to baby-proof them. Try as I might, I couldn't shed the extra baggage of responsibility, and become the carefree partner-in-crime my sister remembered.
The one thing I learned from this ill-fated trip (besides thanking my parents for tolerating our combined rebellion without actually putting us up for adoption) was that being an elder sister is fraught with as many challenges as winning the Karnataka elections. You have to be ready to take unpopular decisions that will get you a lot of flak. Sometimes, it requires letting go of our ego and common sense to give in to the unfeasible demands of our siblings. But most importantly, it means heavy-heartedly embracing the fact that from now on, everything we say to our younger siblings will be dismissed at worse, taken with a pinch of salt at best.
As it turns out, as an elder sister, you don't get to choose parenting – parenting chooses you.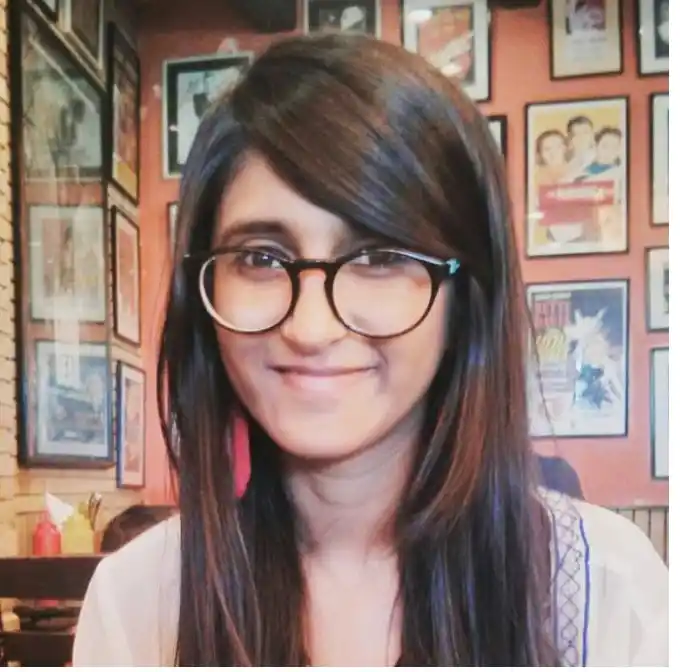 When not obsessing over TV shows, planning unaffordable vacations, or stuffing her face with french fries, Poulomi likes believing that some day her sense of humour will be darker than her under-eye circles.