For some people, nothing screams single like voluntary third-wheeling, or hanging with couple friends. But, for a commitment-phobic 22-year-old, there's nothing more convenient than living vicariously through your friends' relationships.
In the summer of 2016, my four-year relationship had reached its inevitable climax. Unending arguments about who screwed up more marked most of my days and it was a matter of time before it was topped off by one heart-wrenching goodbye. It was enough to put me off dating for a while.
But I still longed for someone who would let me unpack my emotional baggage. Someone who would listen to me analyse my relationship disaster and help me deal with the emotional distress that came with it. And my balm came from the most unexpected setting.
After I ran out of people to hang out with on a Friday night, I spent all my time with my friends Rohan and Anushka, crashing their dates, accompanying them for movies, photobombing their lovey-dovey pictures – basically the textbook definition of third- wheeling.
Rohan and Anushka were my closest friends in college until they fell in love. Instead of speaking, they took to communicating with their tongues and indulged in mushy behaviour. At the time, I took their coupling as my cue to leave them alone and move on to finding other friends. Naturally, when I dialled Anushka's number the night my heart was still crumbling from the break-up, I didn't expect her to answer. But she did. Eventually, she doubled up as my Agony Aunt with Rohan giving his two bits of well-meaning advice, and I became their permanent third wheel.
As the name suggests, third-wheeling is a modern update on "Two's company, three's a crowd," a polite version of "kabab mein haddi" if you will. Think, Joey spending most of his waking time with Chandler and Monica in F.R.I.E.N.D.S., or Ted living with Marshall and Lily in How I Met Your Mother, or Donkey hanging out with Shrek and Fiona. Usually, people detest being the third wheel because they're almost always sidelined when the couple start launching into inside jokes or getting frisky. For single people, this is often a reminder of their aloneness.
Once on the third-wheel bandwagon, we spent hours trying to understand my break-up – it made me open up like never before. And it made me realise the benefits of having experiences exclusive to couples, without actually committing to a person.
As the name suggests, the third-wheeling is a modern update on "Two's company, three's a crowd," a polite version of "kabab mein haddi" if you will
You see, third-wheeling is the emotional equivalent of a no-strings-attached fling. You can play house with your friends and keep walking in and out of their relationship as you please, without the baggage of resentment or arguments. It's a lot like making your own cake and eating it too. Rohan and Anushka turned out to be my friends with benefits.
The more I hung out with them, the more I realised how wrong I was in assuming that couples were no fun or were incapable of being thoughtful friends. Hanging out with them, was different from meeting my other single friends. With the latter, I'd fall back into the predictable pattern of meeting at our favourite dive bar and drinking the night away. But with the couple, I'd be doing something new every week. With a couple around to tend to your emotional needs, you will invariably get foolproof relationship advice, better ways to approach the opposite sex, and feel needed by people whose company you truly enjoy.
As much as I enjoyed our arrangement, I wasn't the only one benefiting from our third-wheeling. For Rohan and Anushka, I was the catalyst that coerced them to grease the wheels of their relationship, which had now entered the comfortably bored zone. As their faithful third wheel, I took up the mantle of urging them to do something impulsive every weekend. We visited hipster cafes, attempted to learn yoga, tried sushi, or simply partied at a different club each time. On some days, I was the mediator of their arguments, and on others, I was the agony aunt, biased toward both sides – and in effect, completely neutral.
In a matter of months, I went from being a small part of their relationship to being the one shouldering a significant part of the responsibilities of their union.
As a commitment-phobic 22-year-old young man, hanging out with other couples looks like my only chance at maintaining a social life. You're guaranteed a good time, and hanging out with couples can also serve as priceless premium entertainment. Ask third-wheel expert Peter Adlen, who went on to become Instagram famous.
For some people, this could be the absolute worst-case scenario given nothing screams single like voluntary third-wheeling. But if you think about it, there's nothing better than being a third wheel. There is no one to really impress and there is no room for nerves while waiting for a phone call or a text.
Now excuse me while I go change my WhatsApp status to "Kabab mein haddi fo lyf".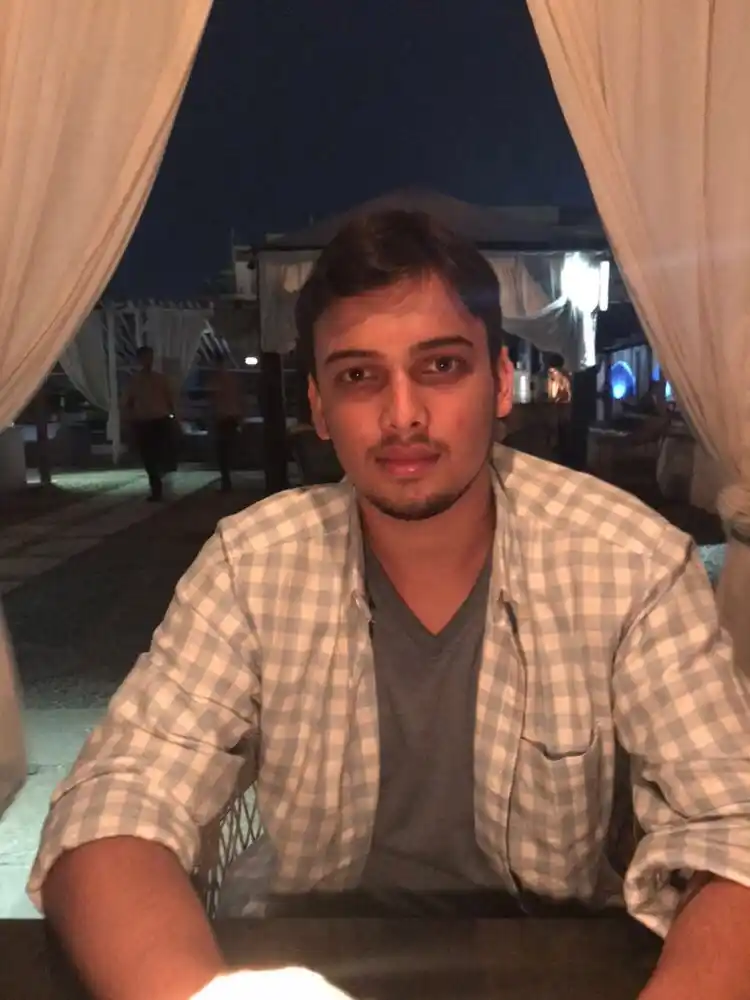 Nihal likes to believe that darkness is more beautiful than frightening. He likes to be called Bambi, a nickname, his friends gave him.