"Sowing your wild oats" is an age-old, regressive idea ascribed to young men before the "settle down" phase. I've never set store by it, but watching my young friends seek sex outside marriage, I wonder if there is something to the theory. If we don't play the field enough before shaadi, will we experience FOMO?
It's a tall order to have sex with the same person for more years than our ancestors ever hoped to live," writes Karin Jones in her astute New York Times Modern Love essay. It's a scathing take on modern romance and hints at monogamy being a mere societal construct.
I didn't agree with Ms Jones until my school friend Ajay and I met up for drinks recently. After the fourth, he confided in me about having thoughts of cheating on his wife, Maya. I almost spat out my drink because for as long as I have known them, the two have served as the living, breathing epitome of #CoupleGoalz for our squad.

College sweethearts, Ajay and Maya had a solid seven-year courtship. So while the rest of our gang's early 20s comprised petty break ups, casual hook ups, and levels of promiscuity that would put Hugh Hefner to shame, Ajay and Maya were already talking kundalis. The couple paid no heed to the 1987 Mötley Crüe classic and conveniently traded in their ticket to "ride on the wild side" in favour of jumping into holy matrimony. Before Maya, Ajay's most intimate encounter was in ninth grade and involved clumsily getting to second base with a girl from our math tuition.
So when Ajay morosely admitted to occasionally sexting a coworker despite still loving his wife, I listened with great curiosity. What happened to this absolutely rock-steady relationship? While adultery is hardly uncommon and can be borne of something as straightforward as a hard-on, Ajay's story reeked of something else.
This wasn't the desire to have sex outside of marriage but the struggle to come to terms with the fact that in the age of Tinder baes and fuck buddies, the world around him was having more sex than humanity had ever had before. And he had totally skipped the party.
I held back judgment because adultery is complicated and affects even the seemingly happiest of marriages. But as I heard him out, I realised Ajay was experiencing the marital version of good old FOMO. And it was in large part due to our boys' nights out. At these raging tell-all nights, he was tired of offering up his second base story from ninth grade against Faizan's raunchy tryst with a Slovenian receptionist or Sahil's multiple Nutella and ice cream-soaked flings. Ajay never got a chance to sow his wild oats.
I couldn't help but wonder if Ajay's quarter-life sex crisis could have been avoided had he already taken a few wild rides on the road?
"Sowing the wild oats" is an age-old idea ascribed to young men before the "settle down"/grihastha phase. It is a regressive, sexist idea and I have never set store by it, having been a solid relationship kinda guy all my life. I have disregarded the Luv Ranjan kinda movies that show the pressure single guys have when it comes to delivering regular and adequately wild sexual conquests. While Mr Ranjan's movies are certainly a stretch of the imagination and often border on misogyny, there's still some truth to them. Sadly, I've come across many versions of Sonus and Titus who reaffirm the old adage of "men will be men".
In her book, The State Of Affairs: Rethinking Infidelity, Esther Perel intuitively describes why marriages like Ajay and Maya's are even more difficult to maintain in 2018. She writes, "We live in an age of entitlement; personal fulfillment, we believe, is our due. In the West, sex is a right linked to our individuality, our self-actualisation, and our freedom. Thus, most of us now arrive at the altar after years of sexual nomadism. By the time we tie the knot, we've hooked up, dated, cohabited, and broken up. We used to get married and have sex for the first time. Now we get married and stop having sex with others."
But the more I heard Ajay speak, I couldn't help but wonder if his quarter-life sex crisis could have been avoided had he already taken a few wild rides on the road? How important is it for people like Ajay to get the fuck-everything-that-moves phase out of their systems before embarking on commitment? I also couldn't help but feel how easily I could have ended up in Ajay's place. In 2016, I was 24 and in the midst of a five-year-long relationship which, by all means, was going swimmingly. Marriage was on the cards until she backed out stating "we should explore in our 20s".
It was devastating. But two years and six drinks with Ajay later, I can't help but feel grateful for enduring an agonising break up at 24, instead of an unsatisfactory marriage at 27. For now, I am happy with the shallow Tinder dates and the hollow casual sex – kundalis and monogamy can wait.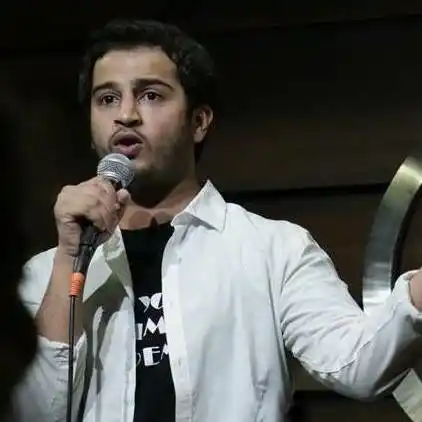 Masking anxiety with humour. Living with his dog, cat, and mediocrity. Creating content aur life se kaafi discontent. Tweeting as @juvenile_jack.