It is a misconception that it doesn't matter what a blind person's companion looks like because they can't see them. My research work led me to interact with visually impaired youth – a romantic boy who loved curvy women, a teenage girl who was curious about porn.
A adhira and I were basking in the winter sun, sipping our coffee on the rooftop of her hostel, when she told me that she'd kissed her boyfriend after school that day. An attractive, dusky teen with enviously long hair, Aadhira was wearing a bright purple sweater and golden hoops that afternoon. Caressing her hair softly, she blushed, paused for a short moment and said, "I kissed him today. All my friends tell me he is very handsome. I was nervous, but I liked it and want to do it again."
She is a bold and confident girl who likes poetry, enjoys chatting on social media, finds deep voices sexy, loves scarves and earrings, and has recently "fallen for him", as she skittishly puts it. That life may sound pretty formulaic for kids her age but there is something that makes her story different: Fifteen-year-old Aadhira is visually impaired and uses a white cane to go from one place to another.
For me, myths around visually impaired people started to get dismantled.
My interaction with Aadhira and other visually impaired men and women like her, revealed some amazing realities of their lives. Interactions with them about their bodies, puberty, their ideas about intimacy, pornography, masturbation, and also harassment managed to break some common presuppositions, normally associated with the visually impaired, and presented a fresh perspective.
Sexuality — something sighted children learn fortuitously as they observe the world around them — is quite different for the visually impaired.
In a country where sexual needs, especially those of women, are a topic most people tiptoe around, the myriad sexual desires of those with any disabilities are swept under the carpet. It was to put an end to this desexualising of people with disabilities that I, along with a few friends, decided to make a documentary on the sexuality of the visually impaired, in the hope of creating a small space for people with disabilities to express their desires. My research work led me to people who had gone on unique journeys in the process of discovering what intimacy and love means to them.
Among the many youths I interacted with was a 17-year-old boy named Rajeev Ranjan. He was a die-hard romantic: An ardent Mehdi Hassan fan, he sang the classic "Rafta Rafta Woh Meri Hasti Ka Saman ho Gaye" for me, but beyond this burst of showmanship, his demeanour exuded coquettishness. We bonded over our admiration for Urdu poetry, and in my second meeting with him, I was greeted with not only a beaming smile but a beautifully written poem, which he later told me that he'd written for me. For me, that's where myths around visually impaired people started to get dismantled.
In one of our conversations, he talked about how he discovered that women's bodies are different from men's. Narrating an incident where he was playing with friends and touched a girl's breasts by chance, was his first real-life lesson in the world of female anatomy. This accidental touch made him very curious.
In a paper published in Evolution and Human Behaviour, a group of researchers explored men's Waist to Hip Ratio (WHR) preferences, but with a twist: the men under study were congenitally blind. The study established that congenitally blind men dig women with curves.
The misconception that it doesn't matter what a blind person's companion looks like because they can't see them, is untrue. Rajeev distinctly mentioned that he liked girls who smell good and are curvy. Similarly, Aadhira told me once how a man's voice is a big attraction for her. Their voices become "deep and low-pitched when they're trying to talk to you and that's how I know someone is trying to advance toward me," she said.
"We're all blind in the act of sex," said Professor Sandeep Kumar, a visually impaired lecturer at St Stephens College.
Visually impaired people rely on their visually abled friends for opinions about their and their partner's appearances. Rajeev said that people tell him he has soft hair and he knows that his girlfriend is attractive.
Just like many stereotypical views about the differently abled, there is an overwhelmingly flawed and widely professed perception that all men are visual creatures and require visual stimulation to attain orgasm. For me, this is so ludicrous that it makes me laugh every time I read posts delineating the "sex is visual" narrative. Blind people watch pornography and enjoy it too. The reality is different. Where a straight, sighted man might look for round butts or big breasts, a blind person might look for a girl who sounds sensual or is a screamer.
By its very nature, pornography is a visual medium; despite the rickety story-line and mood music of a few, at last, it's what you see on the screen that gets you off. My curiosity about how the visually impaired experiences porn, led me to a conversation with Rajeev. His first encounter with porn ("BF" as he called it) confused him because he could not see what was happening, but what he heard gave him much to process. It fuelled his curiosity. On asking one of his friends to explain to him what was happening in the video, he discovered masturbation and sexual pleasure. Aadhira on the other hand stumbled upon porn on a pen drive that she had borrowed from her brother. She felt weird the first time, but enjoyed it the next time. She also confessed to googling about it with her friends.
Sexuality goes beyond sex. It is not just the experience of intimacy but includes our whole sense of self as a man or a woman or a trans person. It affects how we live, how we think, how we love, and how we act. Our sexual sides are part of our overall confidence. People who have a healthy sense of sexuality, can accept and give affection (physical or otherwise), form loving relationships, and enjoy sexual expression. Being visually impaired can change a few things but it does not render you asexual. The problem isn't the disability; it's what us "normals" make of it. We forget that not everyone follows the same standards of beauty and attraction.
"We're all blind in the act of sex," said Professor Sandeep Kumar, a visually impaired lecturer at St Stephens College and I couldn't agree more.
Instead of proliferating the faulty narrative that "sex is visual", that blind people are asexual, the truth is that sex is a holistic sensory experience. Besides, each of us define what we consider to be attractive. This means that we see partners for their true beauty, with the hope that they see us for ours.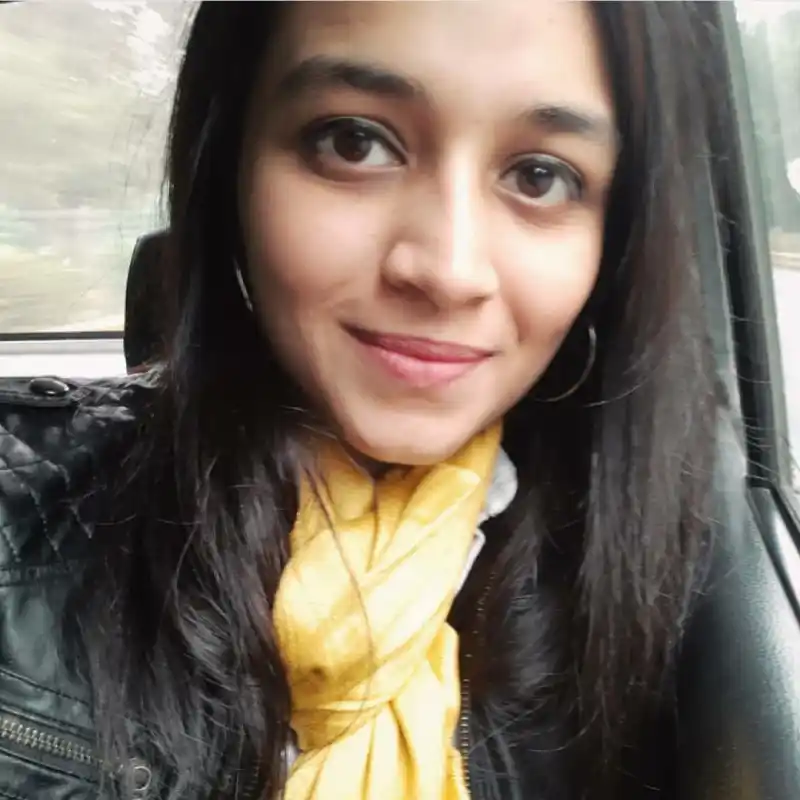 Devika is a communications consultant who appreciates finer things in life like good conversations, word play, laughter, and leaving office on time. She is not a fan of discussing herself in third person but can be occasionally convinced to do so.