I know what you're thinking. I don't do dildos! I'm not that woman. May I assure you that you are?
Dear 30-something Woman,
By this time, you've probably had sex, or maybe you haven't. Maybe you have a clear idea of what brings you pleasure, and what just makes you itchy and sore. Maybe you've discovered you like sex more than you did in your 20s. Or maybe while being pleasured by your man or woman, you've wondered briefly how wonderful it would be if the only thing on the menu was your pleasure and not the drudge work of pleasuring back. If the idea has crossed your mind, like it has mine, may I recommend giving the dildo a fair chance?
I know what you're thinking. I don't do dildos! I'm not that woman. May I assure you that you are? The singular pleasures of the sex toy have been denied to us because we've been taught that it takes two to tango. I'm here to tell you that one can dirty dance just fine.
Buying a sex toy in India is surprisingly easy. It's not like when you go to a chemist's and pretend you need Combiflam while gesturing wildly at the morning-after pill and hoping the aunty next to you isn't watching. The internet is your best friend, so do your research. Since  you're already sexually active, you'll have a clearer idea of what stimulates you. You already know if you're a clit girl, or more into penetration. It will help you choose between a vibrator, or a dildo… or perhaps a delicious combination of the two? If you're like me, you will settle on a hot-pink thing called "The Spanish Aristocrat" and you will look forward to its coming. Pun totally intended.
When it arrives at your doorstep, it is likely be labelled as a neck massager. So if you haven't moved out of home yet, nobody will get a heart attack. Everyone needs a neck massage every now and then, don't they?
Now let me warn you that seeing your sex toy up close for the first time can be a little unnerving. The Spanish Aristocrat first sent me into panic mode for 10 minutes and then unleashed an attack of the giggles for another five. I have a friend in her early 40s who burst into tears because she was certain she wouldn't know how to use it. My sweet pea, let me assure you that you will.
Like the beginning of any new relationship, you will circle your sex toy warily. As a 30-something-woman, you're under enough pressure when it comes to sex, whether or not you're actually having it. You're rarely encouraged to think about your own pleasure, or to learn about your body as a sexual being. This is the age after all when you're supposed to have "settled" into a rhythm, emotionally and certainly sexually. Why would you do something as frivolous as buy yourself a sexual aide, anyway?
Now let me warn you that seeing your sex toy up close for the first time can be a little unnerving.
My darling, let the questions come, but go easy on trying to find the answers. You're doing this for yourself. It's okay to be nervous. If you've never touched yourself before, do so now. Use your hands, your fingers, just to familiarise yourself with how you feel. Get comfortable, take as long as you need. You are, at this moment, literally pushing your own pleasure buttons one at a time. You get to be deliciously, decadently selfish and begin a whole new relationship and it's soooo good!
The Spanish Aristocrat (rechristened Benedict) and I began our relationship with a flourish. I poured me a glass of wine, wore nice lingerie, darkened my room, and put a cigarette aside to smoke afterward. I pushed the button and a quiet, gentle buzz came to life. When I finally placed it between my legs, it felt strange. It took a while to get rid of the feeling, but there was no hurry. Time was entirely my own, my body was completely in my hands. And then finally, my pelvis tilted upwards of its own accord, as though it knew it was time.
Ladies, that was not masturbation. It was power. It was a heady feeling to know that you can learn about your body completely and without shame or agenda. You're not worried about sucking your stomach in or how your boobs look. Not wondering if your partner will cuddle or fall asleep straight away. This is all you – uninhibited and joyous in your 30-something skin, flesh, and mind.
Now, it's been almost a year since Benedict and I got together. When we met, I had a fairly fixed idea of who I was and what my body could do. Benedict can be magic, but he's not a magic wand. There are days when there's just nothing happening. No matter how much control we have, we have to accept that sometimes our bodies are a mystery. Or maybe they've just had enough.  
Unlike most partners, Benedict understands that. That's one way of the many ways Benedict scores over past IRL partners. Our relationship may be one-sided, but it's not transactional. On most days, he respectfully rests in my bedside drawer, waiting to be summoned and when I don't feel like it, I don't need to fake a headache, and he never ever sulks.   
So go on, get yourself a Benedict. He may not ever be Cumberbatch, but I promise you, dear pleasure seeker, he will not disappoint.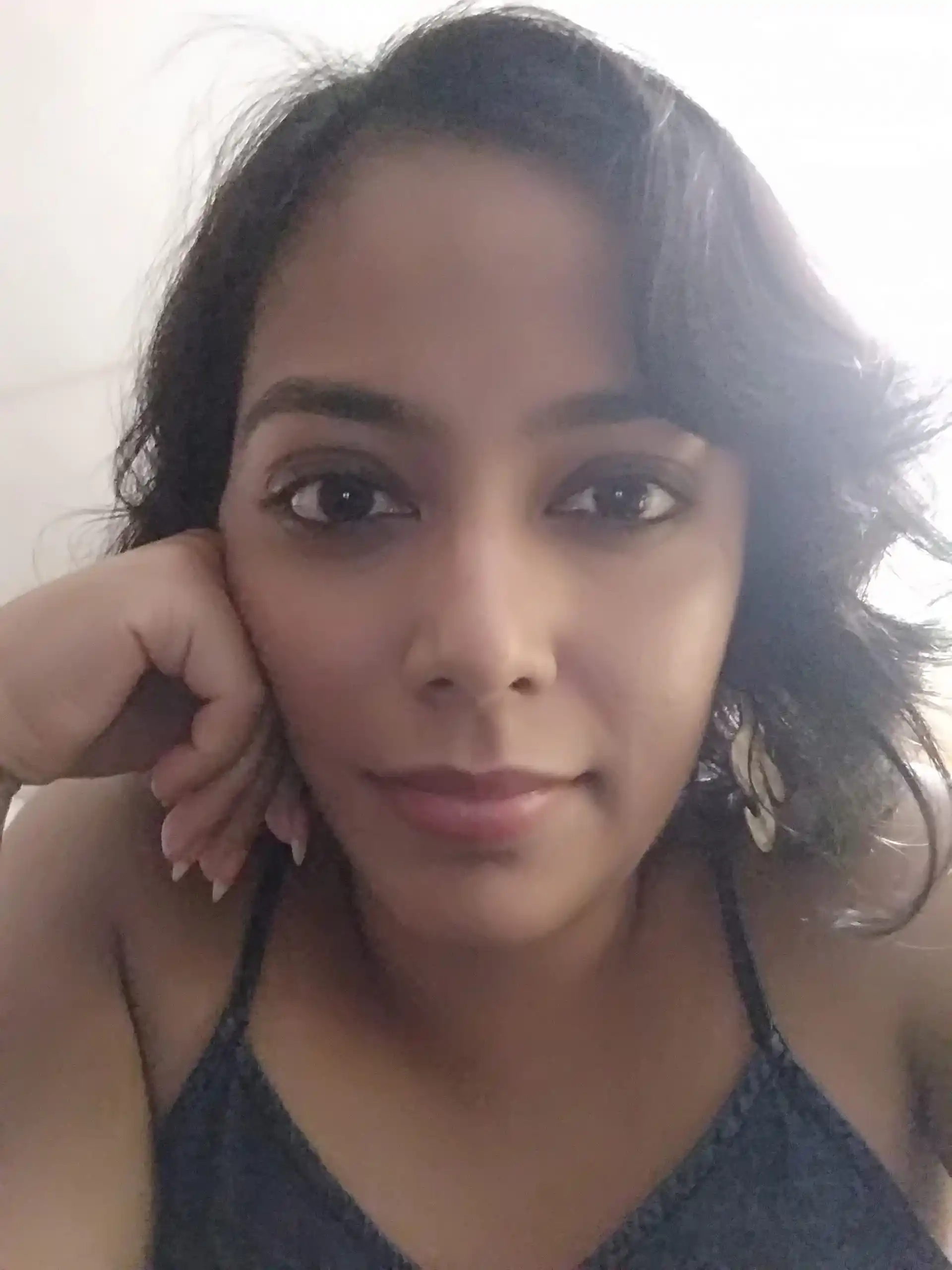 Tia Basu writes and edits for money, martinis, and basic sanity.
Her work has appeared in The Curious Reader, The Swaddle and Bonobology.