Mr Narcissist and Cool Girl ditch the dinner date and meet for coffee. They indulge in mental masturbation and everything seems perfect. After three months of "hanging out", he hands her The Legal Handbook to Dating that says, "We were never exclusive".
Welcome to dating in 2018.
To those who didn't know better, here we are all Epicureans, soaked in culture. We quote Bukowski in our sleep and although we are looking for love, all we will admit to is, "We just wanna hang." We, the nouveau-intellectual tribe of India's urban pockets, are the converted liberals who swipe right with our guards up high and are open to the many formats of dating while we treat commitment like a cult practice.
Pay close attention to this tale. It's called "People Who Cynic Together Don't Stay Together". It's brought to you by Tinder.
Mr S and I ditch the dinner route and meet for coffee instead – easy-breezy. Our coffee date goes on for four hours and when we hug each other goodbye, I am left wanting for more. Guard up, swipe right, it's a match! So Mr S and I, over the course of the next few weeks, do everything – movie dates, drinks with friends followed by mindless kissing in clubs, rooftop dinners in Delhi's moonlit, nippy nights. We indulge in mutual mental masturbation invoked by our philosophies of life, through the night, as petrichor fills our lungs. We croon to Arctic Monkeys at 3 am, make travel plans to the hills, and since we are geeky, we make our goals sheets for the year to see how they align with each other's. Rewind and Superlike. (Tinder Plus, anyone?) He says, "Let's go to Japan"; I say, "Let's go to a sushi place in Delhi." It is kinda perfect.
After three months of hanging out and with the "to be or not to be" looming over our heads, I contemplate the question that every cool girl, wholly aware that this question will cost her her cool-girl status, contemplates asking, "What are we?"
For every narcissist that demands attention, there is a Cool Girl/Guy willing to feed into their desires, until it becomes a loop of emotional abuse.
The Cool Girl, a figment of Gillian Flynn's imagination, is brought to life in David Fincher's Gone Girl. "Hot and understanding. Cool Girls never get angry; they only smile in a chagrined, loving manner and let their men do whatever they want. Go ahead, shit on me, I don't mind, I'm the Cool Girl." Though Fincher's Cool Girl was an extrapolation of ingrained misogyny, my Cool Girl drew a line right there. Mine surfaced in more diluted, poised ways: "I don't entirely agree with you, but I'll give you the benefit of the doubt." Maybe I'm learning. Maybe in reverse.
And as for Mr S, self-proclaimed king of digital dating, he was playing Mr Liberal. The sexually liberal, the preachers of honest-to-god free love. The ones who, in the garb of challenging the status quo, operate in the grey or at least have the self-appointed "hall pass" to do so. They put all their cards on the table – no lying, no cheating, no underhanded low blows, and no labels. Okay then. But (you know there's a "but" coming) at some point as we craft our own rules, I begin to grow weary of being chill.
This part of the story is called "Down The Rabbit Hole" and it's brought to you by Uber.
The night I see him for the last time, we go to a rooftop bar with a bunch of friends, which eventually becomes an extended party of shrinking degrees of separation. As the night draws to a close, I book an Uber for Mr S and I, and one of his friends who lives en route. Logistically, it makes sense for me to get dropped off first. "So lovely to meet you," I excitedly express as I hug our friend, blow air-kisses to Mr S, and get out of the cab. The next morning, my Uber notification tells me that my cab mates went straight back to his place after dropping me home. (Uber, you sneaky matchmaker!) One minute you're sharing cigarettes with people, talking about that movie that changed your life, or the jobs we all hate, and the next minute, they're all aliens from a bad dream. Even in the most Lady Di-esque ways, scandal ain't pretty.
When I confront him, I am presented with The Legal Handbook to Dating. It is every Cool Girl's aspiration to never be directed to this document. She is supposed to be the inventor of this document. The Legal Handbook to Dating says that I know this sucks, but we were never exclusive. Sometimes it is a tough choice between being respectful and just having a good time, maybe? That day I take turns between feeling sick to my stomach and feeling livid.
This third part would be quite familiar to many of you. It's called "The Land Of Food Binge Arousal" and it's almost always brought to you by Zomato.
While the remnants of my escapades with Mr S are fading off, I'm trying to salvage a weekend and introspecting on the depleting calibre of my judgement with a bunch of friends. It's a pleasant weekday within a suburban living room in Mumbai. French Montana's "No I love yous" ("We can do it all night but no I love yous") seems to be making a lyrical point in the background. Anecdotes from mental sorcery of dating are going down amid a bunch of serial daters while I'm busy chugging pints of lager. We're biting into a whole lot of words like "gaslighting", "mega-dating", and "catch-n-release" along with the gluten-free hipster pizza, as if these words were straight out of Wren & Martin.
My friend Kim talks about "submarining", with an enlightened sense of being. You know, when an ex-date surfaces from nowhere as if nothing has changed, and as if you've just been waiting for him like Rose from Titanic. Guffaws follow. Arjun talks of the woman who kept leading him on – "breadcrumbing" – and then completely disappeared on him (ghosting). When did this vocabulary come into existence? (This is right before I declare that I need an annual cat subscription. Is there a start-up for that yet?)
But the collective voice of this group, that is carb-loading on beers and home-delivered pizza, and legitimising the existence of shitty dating habits by attributing new vocabulary to it, is trying to convince me that it's all about volume dating now. And there are no rules. Oh there's also a breed of sexist men around the block who've developed a pretentious new facade of being politically correct about feminism. How very exciting.
So here we are, bae-less in Bombay, incapable of understanding that these dating stories were splitting the collective hearts of our generation wider and wider open. We admitted that, as a generation, we are all high on our own selves, finding many ways to validate our presence through instant gratifications, giving rise to a culture that might just be overlooking intellect and glorifying the notion of self-love at the cost of another person. And for every narcissist that demands attention, there is a Cool Girl/Guy willing to feed into their desires, until it becomes a loop of emotional abuse.
Even those who've survived the mosh pit of dating don't completely understand the economics of emotional abuse – the fact that the idea of "too many options" is worsening our quality of interactions and making delinquent behaviour more passable in bigger numbers.
Maybe, as we are busy swiping each other to the moon and back, we need a manifesto that declares the guidelines of ethical dating before this emotional abuse becomes the strangest modern epidemic of our times.
Meanwhile, I make the sexiest move I've made so far.
Unmatch.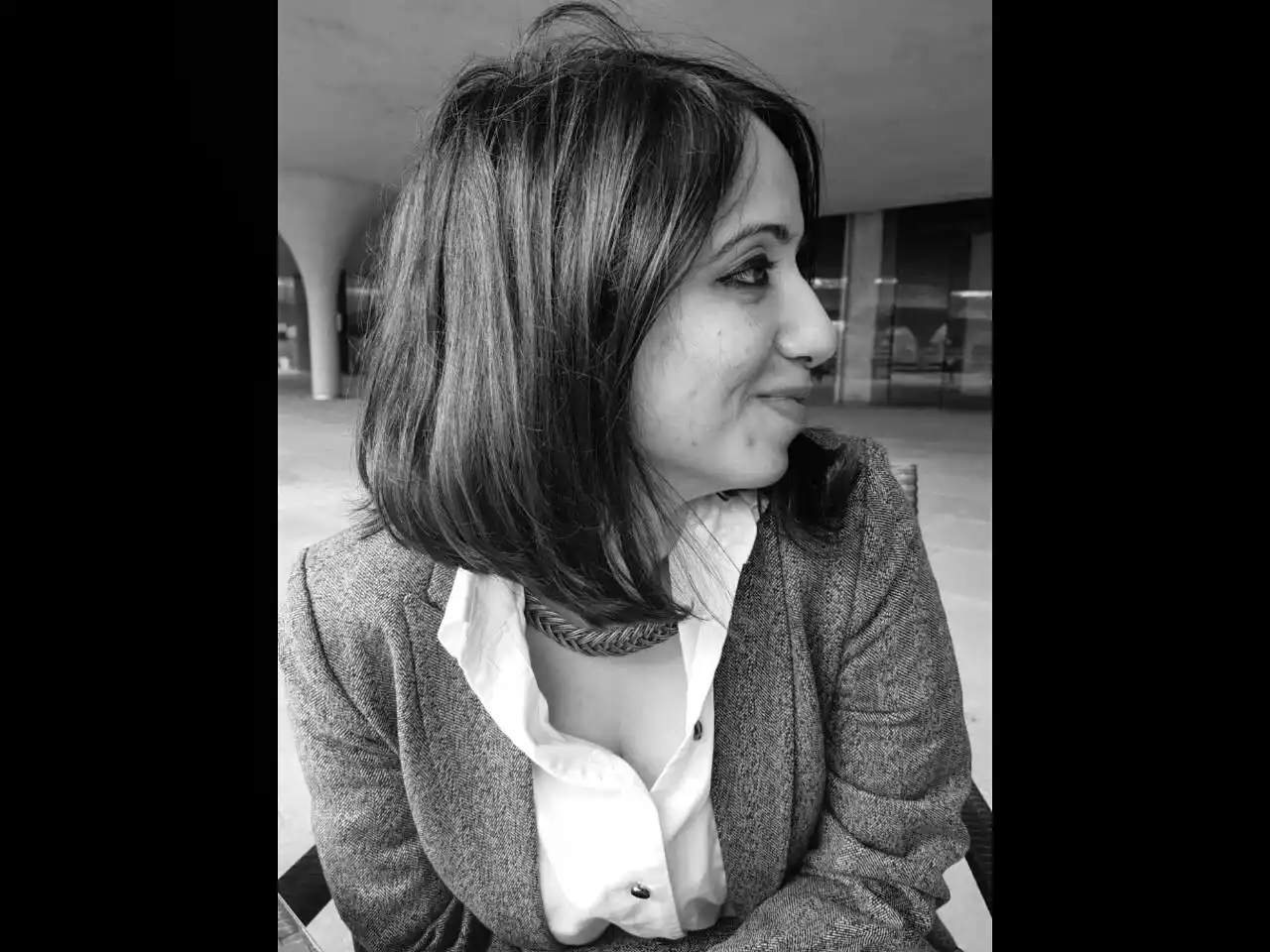 Rini is a culture vulture and marketing communications expert who moonlights as a storyteller. Her favourite F words are: future, female and fashion.