"Yoga at home" is the theme for International Yoga Day on June 21. For Mumbaikars without front yards or gardens, it's business as usual.
This Sunday will mark the sixth edition of International Yoga Day, and it comes at a time when home workouts are at peak popularity thanks to the coronavirus pandemic keeping most people at home. Prime Minister Narendra Modi has always been International Yoga Day's most prominent ambassador, and he's back at it this year as well. On Thursday evening, he announced that unlike previous years' editions, International Yoga Day 2020 will be celebrated with the themes of "yoga at home" and "yoga with family".
Appeal of Hon'ble Prime Minister to all to participate in International Day of Yoga 2020#InternationalYogaDay #YogaDay2020
Watch Now: https://t.co/EAuW8QTiPC@narendramodi @PMOIndia @shripadynaik @secymoayush @PIB_India @MIB_India @NITIAayog @mygovindia

— Ministry of AYUSH🇮🇳 #MyLifeMyYoga (@moayush) June 18, 2020
Noted dear PM, that should be easy. With nothing much to do, many of us have been acing shavasana at home.
been prepping for international yoga day by practicing shavasana for the last 3 months

— Akshar (@AksharPathak) June 19, 2020
In his video address, PM Modi said, "These are times of distance, but yoga is what ends distance", by bringing the mind and body closer together.
With "yoga from home" as the theme, we will miss the usual action – the PM running on pebbles and performing yoga on the rocks. But the government has organised a "My Life My Yoga" contest, inviting people to upload videos of themselves performing yoga asanas for a cash prize of up to ₹100,000.
Bhujangasana stretches muscles in the shoulders, chest & abdominals and decreases the stiffness of the lower back. Take part in the 'My Life My Yoga' video contest now and stand a chance to win a cash prize upto Rs. 1,00,000. https://t.co/A0c361nJkr pic.twitter.com/xGmlhoZykC

— MyGovIndia (@mygovindia) June 17, 2020
And already, the submissions have begun rolling in on social media. Some users have gone all out by adding special video backgrounds as well.
My Life – My Yoga#MyLifeMyYogaINDIA #MaleAdult @moayush pic.twitter.com/wMOZryjjgM

— Chandra Prakash (@omcpprakash) June 15, 2020
And some are turning this into "yoga from office" exercise.
#YogaDay celebrations start early at SRF!
Here's how #SRFites at our chemicals manufacturing facility in Dahej are practicing yoga asanas and guided meditation at their desks while maintaining social distancing. pic.twitter.com/pe4K0Xgxvc

— SRF LIMITED (@srflimited) June 19, 2020
There are also a few entrants who didn't use the hashtag or upload a video, but still pulled off such impressive asanas that one hopes they're still eligible for the contest.
My life my yoga pic.twitter.com/CMzs2OtzE1

— Yogachary Shiv prasad Lodhi (@yogachary_shiv) June 18, 2020
June 21 is the last date for entries to the "My Life My Yoga" concert and there are sure to be submissions featuring multiple generations of households across India performing yoga asanas. But one wonders how many of those this woman will feature in, after appearing in multiple tweets where far-flung users all claimed she was their mother shedding a tear for PM Modi's address on the confrontation on the India-China border.
Universal Mother !! #ShamelessBJPee pic.twitter.com/2Y14MoHF1r

— Last Man Standing RELUCTANT_ECONOMIST (@Mnomics_) June 18, 2020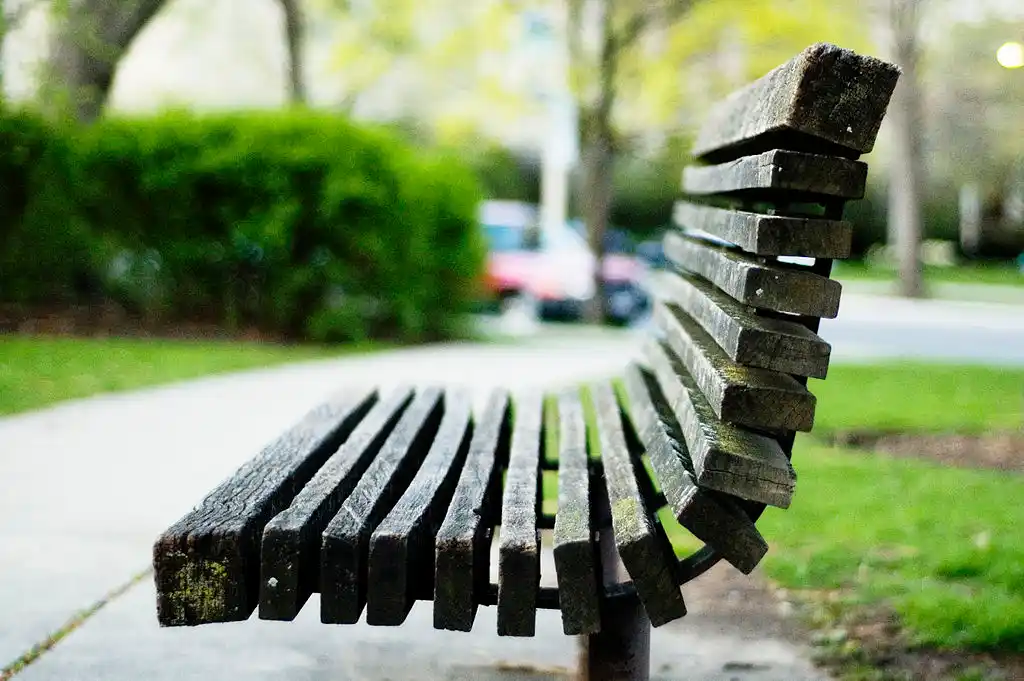 The Arré bench delivers stories that mattress. It hasn't achieved much sofar. But it's getting bedder.