If you're the sort who can't distinguish between "Action and "Act One" and expects the play's "hero" to take off his shirt and dance around trees, this is your guide on how to watch a play.
The auditorium is our temple, and the stage, our sanctum sanctorum. This holds true for most theatregoers. When the third bell rings, whispers are hushed, phones put away, and everyone waits with bated breath for the play to begin. But there's the one guy among us "phoney intellectuals" who pretends to be interested in the play but can't get his mind off popcorn. There's also that person who cannot distinguish between "Action!" and "Act One", Vijay Tendulkar and Sachin Tendulkar, Broadway and Broadband. If you're this person, the sort who expects the play's "hero" to make an "entry", this is your guide on how to watch a play.
Arrive late. This is crucial. The best way to watch a play, is by not watching its first twenty minutes anyway. Wear a party outfit that articulates how much you'd rather be anywhere but here. Until my toes are skewered by your passing stilettos — appropriate footwear for a dark, silent room requiring barely any movement — I will not just be uncomfortable but also be forced to question my very existence. Punish us early nerds occupying the front seats for coming on time by distracting our attention with your eloquent rants about traffic and the long line at Starbucks. In fact, don't even try to whisper. It's not like the cast is in the middle of something, anyway. Be loud and bestow on them the honour to overhear.
If by some ghastly accident, you arrive a few minutes early at an intimate venue like Mumbai's Prithvi Theatre, don't panic. Punctuality may not be cool, but you my friend, most definitely are. Take your misfortune in your stride and coolly make up for it by ignoring the sign that says, "DO NOT WALK ON STAGE." Remember, you don't follow rules, rules follow you. Traipse across the hallowed proscenium as if it is London Fashion Week and you're the showstopper. Additionally, ignore the sighs, the hushed whispers, and the tension in the air that accompany your bravura act by taking numerous selfies. Haters gonna hate.
Heckling may not be kosher at the Canvas Laugh Club, but it is downright rude not to catcall during a show at the NCPA.
Proceed toward finding a seat that's in the centre of the room so that when your phone rings mid-performance, it is literally the show stealer. Don't forget, if your phone rings more than once, you will certainly be thrown out of the auditorium. If the theatre manager believes in #ahimsa and lets you stay, take it as a sign and use the time to text every person on your contact list. And, for the love of god, don't even think of putting your phone on silent mode. Unless we are treated to a second helping of "Kala Chasma" or innumerable "tings" signalling the arrival of a new text message during a Ratna Pathak Shah monologue, Shakespeare will personally order Hamlet's ghost to haunt you until the end of time.
Now for the crucial bits of information. In case you were wondering, you are at liberty to photograph and record any and all parts of the play. Naseeruddin Shah is always happy to pause mid-soliloquy, pout and pose for your Instagram feed. Pro-tip: Always use your flash while you take umpteen photos and help the production save on its lighting budget. After all, these theatrewallahs aren't as talented as your favourite celebrities making big-budgeted Dhoom 556. Help spread the word by whipping out your phone and putting out a tweet raving about the play, mid-performance? The bank accounts of these lesser known actors will thank you.
Now that the first half is almost done, you're restless. It's understandable; Jacqueline Fernandez hasn't made a special appearance yet, and I apologise on the producers' behalf. She was perfect for the role of Dancing Girl in Othello, but is busy reprising her role as Dancing Remix in Baaghi 2's "Ek Do Teen".
Moreover, if a script penned by novice playwrights as Tennessee Williams and Girish Karnad doesn't catch your fancy, please whip out your newsfeed and check on pertinent news like whether Priya Prakash Varrier prefers winking to blinking. For a quarter of a century, audiences have not been tired of Shernaz Patel and Rajit Kapur voicing the letters written by their characters to each other over a lifetime, but go ahead, reply to that email from the Nigerian prince who wants you to inherit all his money. In fact, I have an even better idea: Scroll your Instagram every time the actors on stage have the nerve to act instead of running around trees and breaking into song and dance.
Arrive late. This is crucial. The best way to watch a play, is by not watching its first twenty minutes anyway.
It's all well in Napville until you suddenly remember how deeply you care about the boring arts and force yourself awake. You are here to make a difference. Heckling may not be kosher at the Canvas Laugh Club, but it is downright rude not to catcall during a show at the NCPA. If the story doesn't provide ample opportunities for you to produce studio laughter by yourself, kill time by mansplaining every joke to your date as well as everyone within a ten-person radius and their dates. Let out a "tsssk" in sympathy after every poignant moment to inform everyone in the audience that this is a poignant moment indeed. They may not thank you, but when is an articulate dilettante ever appreciated?
Lest you forget, a concert and a musical are basically "do jism, ek jaan", much like Narendra Modi and flights. If you feel like you witnessing the most mesmerising  performance in the history of acting since thespian Bhaijaan's dazzling act in Tubelight Zinda Hai, don't forget to hoot, or the artiste will go home and cry himself to sleep. Remember, if you are a music aficionado who responds to excellence by emitting falsetto shrieks from your Bieber-loving bosom, not going a high-pitched"WOOO" during a song composed by Shubha Mudgal will insult the entire theatre community.
Lastly – and this is paramount – clap when you feel like as though your hands are undergoing an exorcism. Like you are trying to smash the two into one. Like your grandparents at laughter yoga. Without deafening applause that drown out plot twists, how will the actors know you love their work?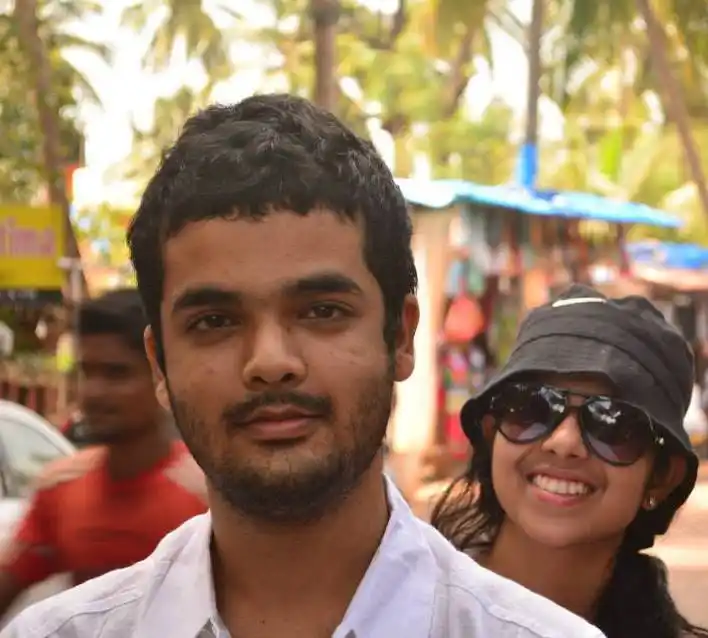 Mrigank is a millennial who disapproves of many things millennial. His reading habit ruined him. Hence, he writes.