My father has spent his life working in a stiff corporate environment, where everyone dons ironed formals and swipes out at 5 pm. At my new-age start-up job which allows me to come to work in chappals, however, you could be interviewing the PM one day and buying iced lattes for the entire office the next.
"What kind of Neanderthal goes to work dressed like he's homeless?" barked my father. Perhaps he thought the homeless favoured ripped jeans and a Rolling Stones t-shirt, or maybe he just wanted to get under my skin while I was trying to find a missing flip-flop. And when it comes to dunking on his only son, my father's favourite topic is the "unprofessional" nature of my work.
My father has spent most of his adult life working in a stiff-upper-lipped corporate environment where everyone donned fastidiously ironed formals, worked nine-to-five, and pissed in washrooms twice the size of our office — a small apartment in Mumbai. So, when he's done ironing his clothes and tying his shoelaces every morning, picking on me for wearing slippers to work is his preferred form of entertainment.  
Just last week, we got into a raging argument about my long working hours. He's so used to swiping out at a fixed time that his hand swipes the wall next to our door every time he enters a room. So it was up to me to inform this creature of corporate habit that start-ups believe time is a malleable concept. "I'm late because there are no clocks in the office so, I never know what time it is," I told him. (The joke really, is on me. The next day, my boss ordered the office boy to throw out all the clocks from the office. And then went on to hang a huge motivational poster that read, "Time, like a young intern's opinion, has no place in the real world.")
But let's return to my father, who was wearing the same expression he does when he has a headache but insists on watching Republic TV. Inspired by Arnab perhaps, he was determined to keep digging further. "What work do you do all day?" he asked. There are only so many questions that you can bullshit through. Sadly, this wasn't one of them.
So it was up to me to inform this creature of corporate habit that start-ups believe time is a malleable concept.
You see, start-ups never have a big workforce — mostly because there is neither enough space nor enough number of interns willing to work in these conditions. So, whenever someone applies for work, they are immediately hired but never told what they've been hired for. Start-ups — especially the company I work for — believe that routines are for corporate drones.
So, every day is a mystery because one day you could be interviewing the Prime Minister, the next day assisting on a film set, and the one after, buying iced lattes for the entire office. So, when I my described the nature of work to my father, he gave me the same look of disgust he gave me when I tried to explain to him what Snapchat was.
A short moment of silence ensued. Finally, with clenched teeth, he uttered one more question. "Do you have your own desk at least?" At that point, if I had told him we are seated on a first-come, first-served basis, he would have probably gone to my college and asked for a refund for my entire education. So, like any good son would, I lied. My dad might irritate me sometimes, but I don't want him to lose sleep over my work life. I told him I had a cubicle to myself, and as I saw his eyes widen in approval, I took the lie even further, telling him I had a private landline at my desk.
This flexing of decade-old technology had the desired effect, because he didn't ask any more questions.
This flexing of decade-old technology had the desired effect, because he didn't ask any more questions. Instead, he stormed back to his room with an angry "Good night, love you." That's what true love is all about — lying about your job to protect the feelings of your loved ones. For my dad's generation, going to work meant going to a regimented institution that ran on a rigid schedule, whereas for us kids, work is like a society NYE party — none of us want to go, but once we're there we'll end up staying hours longer than we intended.
My white lies bought me a little time where my dad won't assume I'm a good-for-nothing wastrel who dresses like a hobo for work. Things should go smoothly, until he inevitably asks to visit me at work, and I'll have to scramble like that scene in Munnabhai to make my office look like what he thinks an office should look like. Easier said than done. After all, where am I going to find a landline in 2019?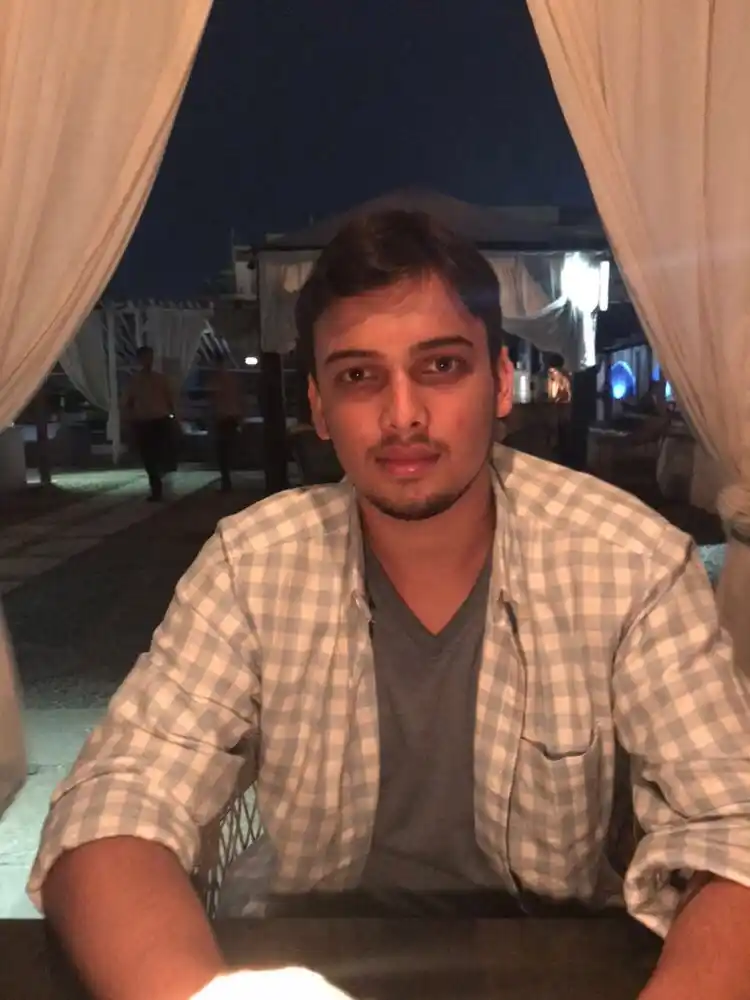 Nihal likes to believe that darkness is more beautiful than frightening. He likes to be called Bambi, a nickname, his friends gave him.