There are a few things that thrill the Indian heart as much as telling people what and what not to do. Just ask your residents' welfare association chairman, who is probably walking clockwise around the colony reviewing CCTV pictures right now...
I have spent the entire pandemic following the guidelines set by the PM, CM, DM and policemen so religiously that I deserve to be showered with petals, if not be the recipient of a model citizen award. While my neighbours sneaked out for walks and went on casual drives, I stayed firmly at home, refusing to let Modi ji down.
But there are a few things that thrill the Indian heart (our PM will vouch for this) as much as telling people what and what not to do. So, drawing inspiration from the highest source in the land, Resident Welfare Associations have now issued new guidelines for us — saying they will open up, but not allow; they will ease, but limit; and they will permit but restrict.
Kya samjhay Daya?
One of the blessings offered by my RWA was that I was given the permission to go out for a walk. Now that I was no longer a threat to public safety I ventured out with a mask and "Aaj Main Upar" song on my lips in Kavita Krishnamoorthy's voice. Nothing was going to stop me now.
But as I walked towards the gate, the tower guard hollered, "Aap kahan ja rahe hai?" Being the obedient resident that I am, I told him I was going for a walk.  He took out his register and asked, "Flat number? Apna naam bataiye?"
I wanted to ask him, "Who are you? ACP Pradyuman?"
Clearly names didn't matter at that point, though. I'm not exaggerating when I say if I had told him my name was Jennifer Lopez, he would have promptly noted "Jennifer Lopez" left Tower C at 8.45 am. Purpose — walking.
Seldom has the saying, "power is nothing without control", been truer than now. And the newest wielders of powers just happen to be the Resident Welfare Associations of gated communities. Their concern for our safety is understandable, but the way they have been going about imposing arbitrary unscientific rules and issuing new diktats is making them look more like feudal power centres.
Seldom has the saying, "power is nothing without control", been truer than now.
It all started in good faith with thermal screening at the gates, with the aid of Chinese thermal scanners, that are now proving to be as meaningless as checking the car trunk at a mall entry. Weeks after their purchase, most of these scanners turned out to be defective, and residents continue to be wary about guards coming close to their face.
Then one day we received a circular stating that people going out were requested to proceed straight to home and not stop in the park or common areas. The management promptly covered the park benches with  barbed wires, lest the erring residents dare to stop for a breath of fresh air. AC repair services, plumbers, electricians and dhobi-wallahs were all allowed, but with prior authorisation. I realised that the sole purpose of learning how to write an application at school was to one day seek necessary authorisation from your apartment management.
Finally, there was a new firman that destroyed every obstacle on our RWA's path to attain God-like status:
"Residents are requested to walk in a clockwise direction. We will be strictly enforcing Mask and Social Distancing rules. Violators will have to pay a fine of Rs 500 per violation, which will be sent along with the maintenance bill and a video grab of the same. Remember we have surveillance cameras everywhere. You are being watched."
These days I feel less like a resident of a plush housing society and more like a member of the Bigg Boss house, who dare not walk in an anti-clockwise direction. I've even started putting on makeup when I go outside. If they're going to take pictures of me, I should at least look decent when my picture is put up on the notice board.
You may think I'm exaggerating, but many RWAs in cities like Noida, Gurgaon, Bangalore, Mumbai and Pune, have been acting like khaps who've swapped their charpoys for revolving chairs. Each RWA has a distinctive set of rules when it comes to domestic help, car cleaning schedules, walk timings, or milk delivery. Every gated colony has at least one Jolly LLB, formulating guidelines after completing Masters in Lunacy. Seriously, some of them are more confusing than the lyrics of "Ishq Wala Love".
These days I feel less like a resident of a plush housing society and more like a member of the Bigg Boss house
For instance, all RWAs in Gurgaon are now allowing house helps but with different riders:
RWA1: House help is allowed but she can't work in any other house. There will be one maid, one house policy. Two houses can be allowed to share a maid but on alternate days.
Seriously, I'm telling you we desperately need an administrative course in issuing succinct circulars. 
RWA2: House help is allowed but the employer will have to give an undertaking that they will be responsible if the house help spreads Covid. That the employer is fully aware of the fact that allowing help inside their apartment puts them and other families at Covid risk.
Which essentially means that being a responsible resident, I take full responsibility that I will not hold anyone responsible for my irresponsibility. Wokay.
RWA3: House help is allowed but only between 8am to 10am on Mondays, Wednesdays and Saturdays. They will NOT be allowed if they don't have the Aarogya Setu App.
But what if she doesn't have a smartphone?  
"Humne rule bana diya hai, ab apna apna dekh lo."
RWA4: We want the resident to get their domestic staff tested for Covid-19 and produce the report.
"Basically, we want the residents to go where no man has gone before."
These days, reading the fine print of guidelines makes my head feel like Sunny Deol is dancing on it after a bottle of Old Monk. Take for example another guideline that says you can walk your dog only for 15 minutes. What if your pet takes sixteen minutes to relieve themselves, what then?
Fortunately once the lockdown ends, these RWA members from the Alok Nath-ausaurus era, who are enforcing Pratishtha, Parampara and Anushasan, will have less work to do. Until then, I will continue to walk clockwise lest I am named and shamed on my building's notice board. After all, it is a matter of life and ventilator.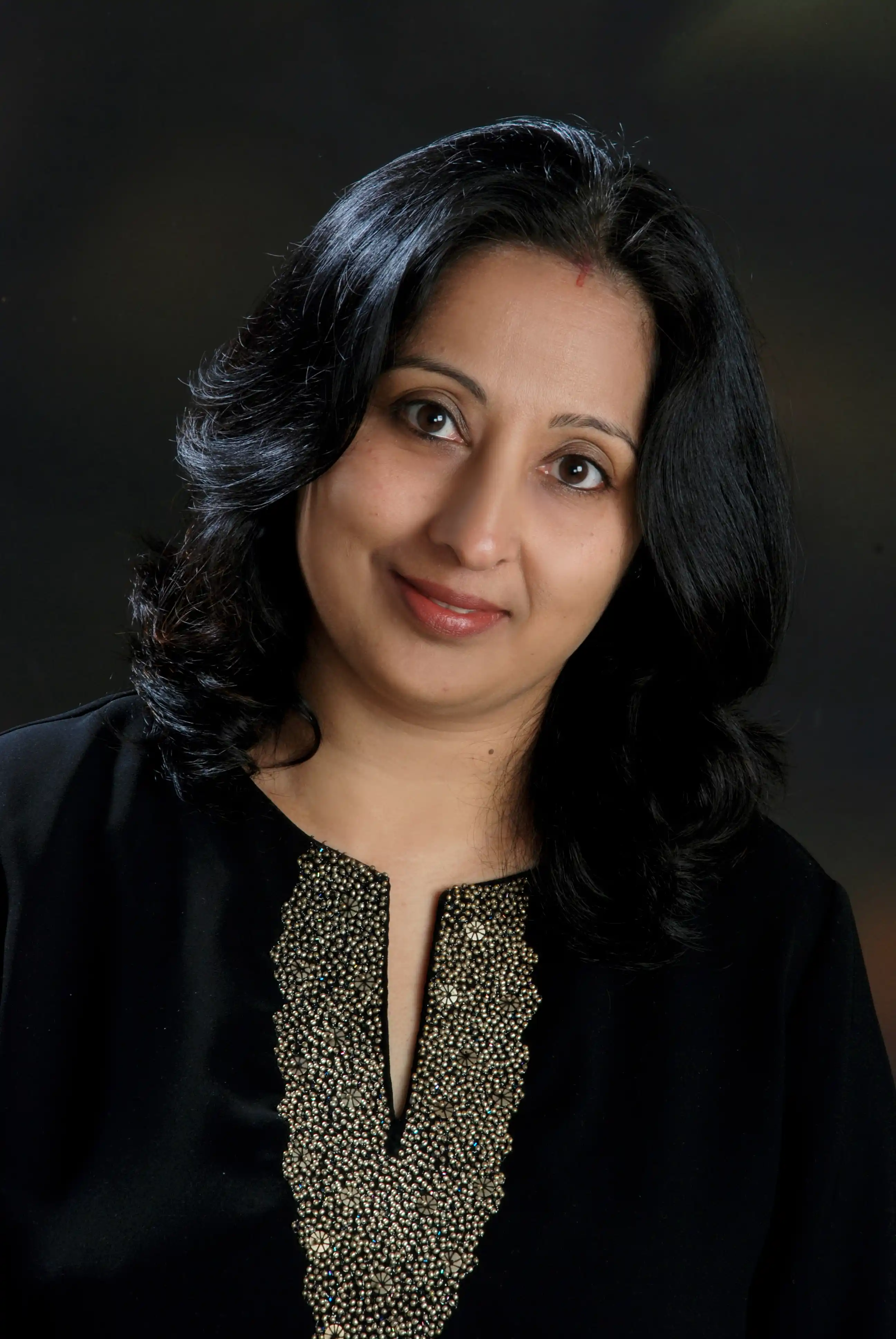 Alka is a columnist and freelance writer. She negotiates her way through the political minefield and media cesspool with wit as her armour. She is mostly contemplative, sometimes reflective but always tongue-in-cheek.