Everyone's favourite texting service, WhatsApp recently announced a special tag for forwarded messages, but it could do with some more attractive upgrades. From a sexting-only version to a bot that finishes annoying conversations for you, here are our ideas for a newer, better WhatsApp.
Earlier this year, our favourite social media apps went through some changes. Facebook got a new marketplace feature, Instagram tried to replace YouTube and Sarahah, and Snapchat experienced a slow painful death at the hands of millennials with attention spans shorter than 30 seconds.
But amid the cool kids of social media platforms, WhatsApp, the infamous bridge to India's texting addiction, was in dire need of an update on account of losing traction from younger audiences and being accused of becoming a platform for fake news. To counter this, the messaging app introduced a label that allows users to identify which messages are mass forwards. But being able to tell which of your relatives is plagiarising their gaudy good morning messages and cheesy jokes is hardly the sexy new feature WhatsApp needs to reverse their sliding fortunes. Here are four hawt features to help WhatsApp break the internet.
DrunksApp
Apart from ghosting, alcoholism, and emotional unavailability, one of the most common problems millennials face these days is being unable to make sense of drunk messages from the previous night. Emotions turn into an indecipherable jumble of typos and strange emojis, and its impossible to make any sense of them. Enter DrunksApp. Think of it as a sweet friend who not only corrects your typos because he's grammar-obsessed, but does it also because it wants to help you tell your friends how much you love them. It can decode everything from a simple, "i loubh yuoh syu mjeh," to gibberish punched in by toddlers who discovered buttons for the first time. The best part is that it auto-activates after midnight, replacing the nude pics you sent to your latest Tinder match with a classic romantic poem.
BlocksApp
Even Elon Musk's most radical invention can't compete with WhatsApp if it comes up with a feature to block rubbish from entering your inbox. Say goodbye to Monday motivation messages with floral backgrounds, old jokes with long paragraphs, fake news, or borderline pornography from the "Men vil be man" group. As an added incentive, once activated, the blocking feature also mutes any contact who sends more than five messages a day.
KinksApp
Instagram has sliding into DMs, Facebook has a flood of requests for "bobs and vagene," but WhatsApp is quite simply a vibe killer when it comes to lovemaking. Imagine trying to compose a perfectly worded sext, only to be interrupted by a notification for a joke from your "funny" uncle on WhatsApp. Trying to sext on this platform is like trying to get a good performance out of Shraddha Kapoor. Think of KinksApp as WhatsApp's very own mood setter. Once activated, this mode will change the user interface to give you one of the finest sexting experiences with special dirty emojis, foxy background colours, and dim phone lighting. And no uncle interruptions.   
I-Just-Can't App
For many years now, WhatsApp has been a haven for social butterflies to keep each other updated about everything from "Hitting the gym" to "He popped the question". But it has left a certain type of person by the wayside – the introvert. For people who don't enjoy social contact, the I-Just-Can't App text generator will churn out passive-aggressive messages with randomised one-word responses, like "whatever", "nevermind", "k", or "fine. The best part about I-Just-Can't App is how it keeps all your contacts guessing whether or not you're actually upset with them.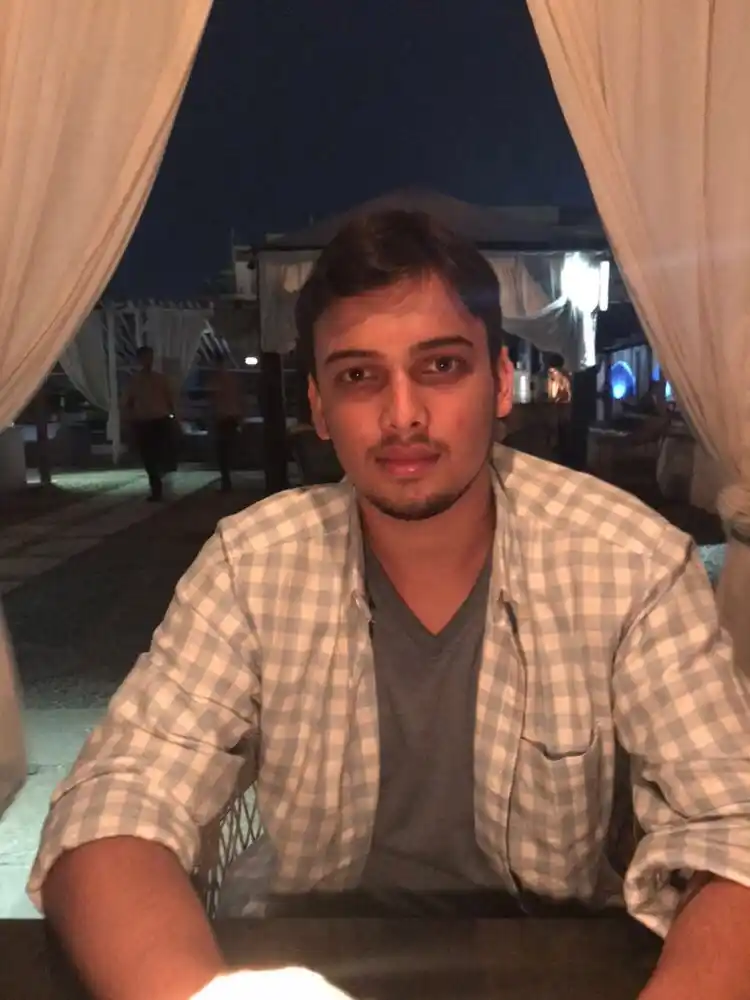 Nihal likes to believe that darkness is more beautiful than frightening. He likes to be called Bambi, a nickname, his friends gave him.