We're all so gushy about the union of Virat and Anushka because we know that their Delhi reception like their Italian shaadi will be nothing like our plebeian ones.
Wjust cannot stop talking about the biggest, fattest Indian shaadi of the year, the #Virushka wedding. We're all super-excited that Virat and Anushka are now officially the First Couple of the unholy Bolly-cricket alliance. We're all so gushy about the union of these two souls because we know that after their wedding under the Tuscan sun, the Delhi reception will be nothing like our plebeian ones.
Here, the paneer makhni gravy will not simply be the leftover chicken makhni gravy, and there will be no unsightly buas with hairy moles throwing back whisky.
The Virushka reception is India's version of the Amal and Clooney wedding, with a guest list that looks a lot like the guest list at the Lux Zee Cine Awards, presented by Manikchand, Oxyrich, and Rupa Frontline.
The first on the scene is Arjun Kapoor. He probably began Tindering in Italy and Delhi even before he RSVP'd on the invite. There are many clubs to go to and hotties to swipe before the bridal entourage even arrives. Following suit is his faux Siamese twin, Ranveer Singh, who's got one night to show the world how to have a good time. He will sober up by the time the racquet to his shuttlecock, Deepika, arrives and turns what could have been The Hangover into the next Imtiaz Ali rom-com.
We don't know if Ranbir Kapoor will show up at the Virushka reception, but being the lost boy that he is, he'd rather get on the wrong flight and wind up backpacking across Scandinavia rather than attend a wedding with more exes than a plus-size t-shirt. Ushering in the old guard has to be Anil Kapoor, who will undoubtedly get an all new Delhi winter look just so he can blend in by practising how to say "What a player!" with a Delhi accent.
Joining Kapoor are Anushka's co-stars Shah Rukh and Salman, who cannot be seen together in public, but probably got all liquored up at the airport lounge together and then amicably split ways for the cameras. Shah Rukh's PR probably swung an endorsement deal with a leading brand of condoms for pictures from the shaadi with #RubberNeBanaDiJodi. Bhai, on the other hand, will look for yet another Katrina lookalike to launch in Bollywood and ignore the wedding in general. His aversion to matrimony begs the question, "Kya Bhai ki shaadi mein phere driver le raha tha?"
Virat and Anushka's social-media teams closely monitoring the hashtag #DilliMeinDilonKaMilan and #VirushkaReception, and will feature Harsha Bhogle as the official shaadi commentator, but nobody will listen to him, busy as they will be taking drunken selfies.
We just hope Arjun and Ranveer do not break into another random dance number at the Virushka bash. At the after-party in Tuscany, the two had a dance off with Anil Kapoor to "My Name is Lakhan" in a corner somewhere and the Italian waitstaff was left wondering when the actual fuck one and two became four. But the party will be well and truly over only when the DJ plays Sukhbir's "Ishq Tera Tadpave" and Sallu Bhai, who has till now stayed under the radar and is finally suitably buzzed, spots the Katrina lookalike he was in search of and decides to invite her for a romantic drive. Everyone will leave in a hurried attempt to distance themselves from the impending fiasco and this gorgeous union of two souls will come to a soul-stirring end.
As Delhi is left clearing up the wreckage from yet another Indian wedding, a lonely Harsha Bhogle will announce, "That's end of day's play, folks."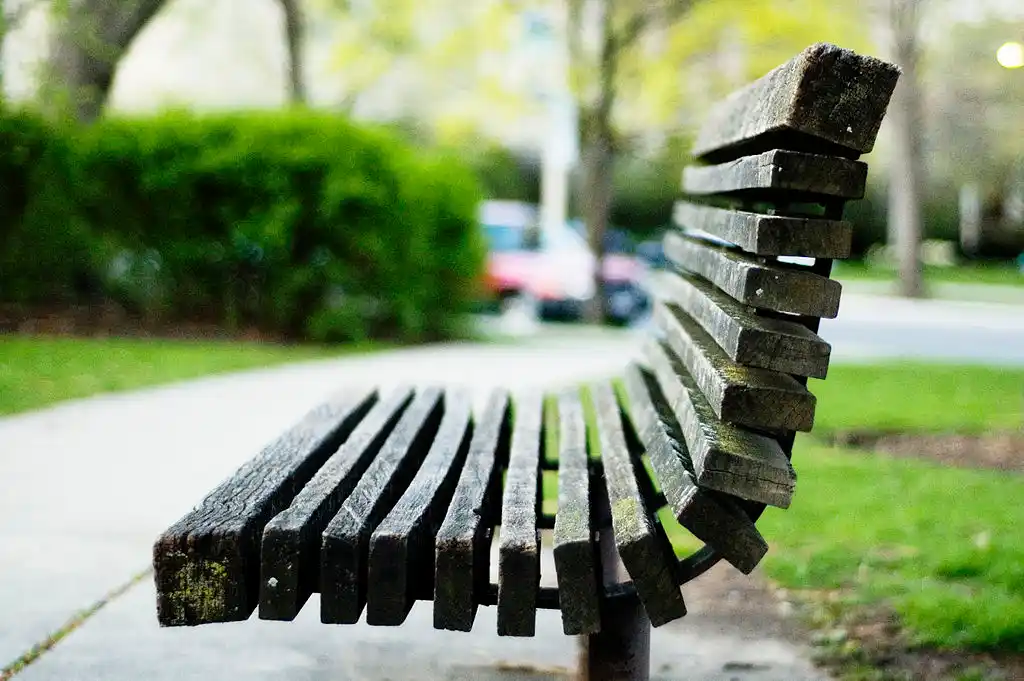 The Arré bench delivers stories that mattress. It hasn't achieved much sofar. But it's getting bedder.