After a UK court asked Indian agencies to provide proof that our jails are not as gross as Mallya's lawyers claim they are, work has begun on creating a top-notch detention facility. Sources say that it is equal parts medieval castle and Playboy Mansion.
A team of the best builders in the country has been assembled to create a new jail cell for former politician, businessman, convicted felon, and the man voted "most likely to pay servants to fight for his pleasure", Vijay Mallya. The move was confirmed by Arthur Road jail authorities, who were understandably upset after a UK court, and Vijay Mallya's lawyers, called the jail gross.
Sources say, a crack team of interior designers, food stylists, and vibe curators, who go under the banner JEERA (Jail Enforcement and Entertainment Regulation Authority), has addressed Mallya's most pressing concern – the lack of natural light in Indian jails. JEERA's proposed blueprint features hundreds of windows, all the better for the King of Good Times to enjoy Mumbai's signature stench. He will also be able to host rich people parties on the lawns, where they can have many sex and other things (Full disclosure: This reporter has never been invited to rich people parties).
The team will, over the next two weeks, build a castle modelled on the Playboy Mansion, which they have tentatively named, "Kingfisher Prison Gardens… Also presented by Kanakia/Lokhandwala/Hiranandani depending on who wins the duel at the crack of dawn".
Outrage poured in from a section of urban Indians on Wednesday, who could not believe that inmates had the pleasure of fresh air and natural light, especially since most residents of Mumbai have been conditioned to believe that Sony Bravia's 900-inch flat-screen TV is the new sun, and automatically assume they're supposed to attempt suicide when they see a balcony.
The inside of the grand structure houses six bedrooms, three bathrooms, two very confused East European women, and a room for Siddharth Mallya to practice his British accent when he visits.
JEERA has attempted to assuage such misgivings by insisting that the new jail is actually very cheap to build. "It's made wholly out of old material from defunct Kingfisher planes, plastered together with the tears of former employees," a senior member of the team tells us. "Our cost-cutting measures are so effective, that when a group of concerned citizens gathered outside the jail to protest, we gave them uniforms and made them prison guards."
The grand structure houses six bedrooms, three bathrooms, two very confused East European women, and a room for Siddharth Mallya to practice his British accent when he visits. When asked why he needed an entire room, Jr Mallya responded with, "All mouth no trousers… Amirite laddies? Cheerio!" That statement alone, we believe, is sufficient reason for him to deserve an entire house, ideally somewhere far away from the rest of civilisation.
The new jail also has a portrait of the Queen for good measure, although in lieu of the aforementioned "cost-cutting" the poster guy accidentally used a picture of Keira Knightley, a situation that the British court observed to be "fiendishly droll." The walls are covered in a number of posters of scantily-clad Kingfisher calendar girls, poorly photoshopped with the heads of the current Princes of England. This is a horrific sight till you reach Prince Harry's spread for July.
Applications have been pouring in from the masses demanding the place be made a heritage hotel instead, and jail authorities have already put up the servants' quarters on Airbnb as an attractive weekend destination for couples. Meanwhile, Vijay Mallya has been forwarded the blueprint to the new prison society to which he replied with a four-word email: "Not enough cars, biyatch."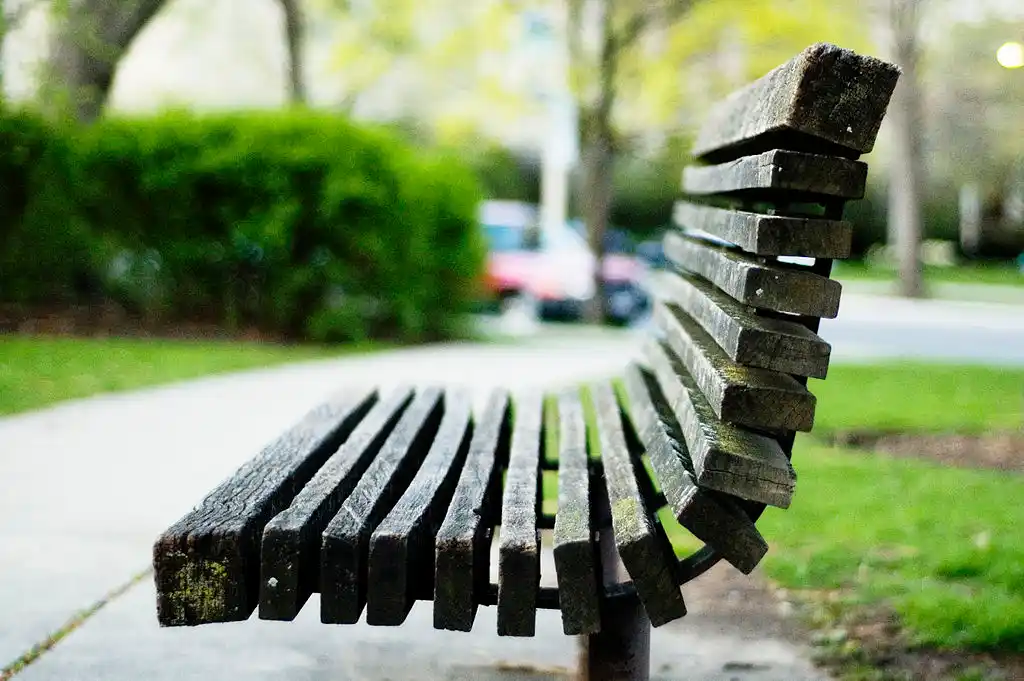 The Arré bench delivers stories that mattress. It hasn't achieved much sofar. But it's getting bedder.