The thought of flying Ubers is exciting, but how will they navigate in smog-filled cities. And if the cabs bump into each other, where will the fights take place?
Like every child, my third-standard science textbook had planted the idea of flying cars in mind. The amazing visuals in my head were complemented by The Jetsons on Cartoon Network – and I don't think I have ever truly outgrown it. I kept waiting for flying cars like Indians keep waiting for acche din.
I'd pinned all my hopes on Elon Musk who went from electric cars to space travel, but has now announced a "super serious" plan about starting a candy company. However, my nerdy wet dream has now been revived, as Uber announced a partnership with NASA about starting a flying taxi service.
Imagine that. A flying Uber. In India.
"Sir, main location pe pahunch gaya hoon."
"Kahan ho bhaiya? Dikh nahi rahe."
"Sir building ke terrace pe aa jaiye."
No, really think about it. What a wonderful time for Vikas. We could convert all those ugly building tankis to helipads, so we can use it to take off in flying cabs. I am a bit fuzzy on the feasibility deets right now, but if it works out well, we could start a citizen army that can lob missiles into Pakistan whenever Generalissimo Goswami decides it is time.
If you bump into another flying cab, where does the fight take place? Do they use walkie-talkies to give ma-behen gaalis to each other?
Like running any business in India, a flying cab service is also going to have its own desi perks and problems. With virtually every road dug up and getting a tatkal train ticket tougher than cracking the JEE entrance exam, flying cabs could be the fastest and most efficient way to get around. It'll take more time to video call your cuz in a different city on your alleged 4G Vodafone connection, than it would to just take a flying cab and visit him in person.
But it won't be all jet, set, and go.
For instance, what happens on Makar Sankranti? Do all cabs shut down for the day? Do we have "no patang" zones like no smoking zones? How do we deal with bird hits? And pesky crows and pigeons who believe the windshield is their sulabh shauchalaya? Land or in air, animal rights have to be considered.
Also, how does one navigate on a smog-filled Dilli mornings? If you bump into another flying cab, where does the fight take place? Do they use walkie-talkies to give ma-behen gaalis to each other? Or park at some safe location and continue the fight? That would take the sting out of it, wouldn't it? Or do they come out with parachutes and start beating the shit out of each other mid-air, like the Avengers. I'd definitely pay to watch that.
And then there are everyday problems. Will the pilot abandon passengers mid-air if they can't get a data connection for the OTP? What if Google Maps fails to load? You wanted to go to Kolkata but you land in some village field in Bangladesh and everyone thinks it's an alien spaceship. What's the protocol then, if you enter another territory without having paid any toll tax?
There are a lot of questions left to be answered but frankly, I'm waiting for Uber and NASA to get the technology right and rolling. So that eventually, the Indian combination of Ola and ISRO can find a way to provide the same services at 1/400th the price.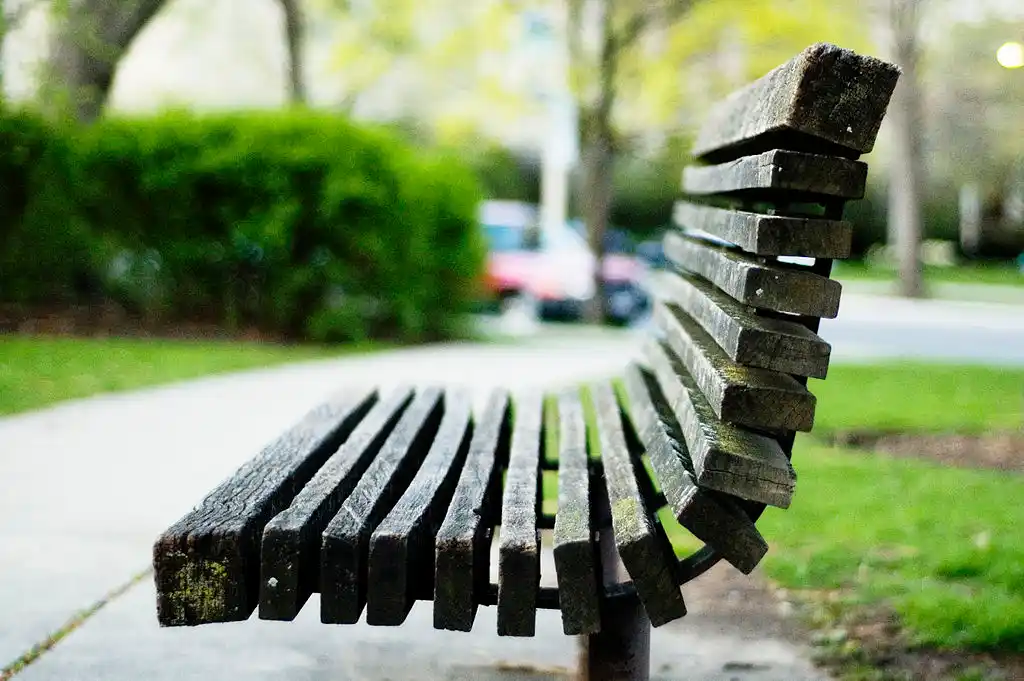 The Arré bench delivers stories that mattress. It hasn't achieved much sofar. But it's getting bedder.