I will forever be indebted to coronavirus, for turning around my life and making me aatmanirbhar. I no longer need to go to the salon and burn my salary. For years, I fought with cellulite – which is now disappearing as I cook, clean, and scrub.
A few months from today, the Corona conundrum will be a part of our everyday life. Office coffee machine banter – masked – will be replete with amusing anecdotes of the lockdown. Backs will ache for safe distance in a splitting-at-the-seams local train compartment, before they lean in surrender to the welcome support from another empathetic back. The virus will turn into a reliable muse for writers, poets, and Ram Gopal Verma. Except Hollywood, since they are ahead of the times and are not great fans of flashback. They'd rather conjure up the next global phenomenon.
While all this goes on, I shall submit in gratitude to the haloed virus for turning around my life. I became aatmanirbhar even before it was recently added to the Indian lexicon.
At an age where thinning hair is the norm, new germination of black is a welcome sight. Even if it is above the lip. At first, alarm accompanied the tiny sprouts. Over the days, a relationship evolved. Between home chores, we even greet each other when we meet at the bathroom mirror. I seriously think the baby moustache suits me. Of course, my husband disagrees, but then we have differing tastes about these things. But, I meander. Had this happened in February BC (Before Corona), I would have rushed to my salon for a clean-up. During the trip, thanks to the marketing pitch drone in my ear by the stylist, I would have succumbed to the glossy menu of purely indulgent services, and unburdened myself of a hefty monthly salary.
But now, I am calm in the quiet confidence that when the moustache reaches twirling length, I will get rid of it in a snap. A simple concoction of honey, sugar and lemon will do the trick. Such is the level of my aatmanirbharta. This self-sufficiency is a gift from corona. In these months of the lockdown, I have discovered that my kitchen is an aide to my self-reliance. I have put together a grooming tool kit consisting of henna, indigo, Vitamin E capsules, besan, oats, rice flour, milk, curd, eggs…
That's not all. What makes me a lifelong disciple of the virus is how the tables have turned on the battle of the bulge. For years, I waged this battle, intermittently tried to be "proud of the skin you live in". Not if you have dimpled skin. Sharmila Tagore and Shah Rukh Khan have dimples in places where it changed their lives. But dimples along fleshy thighs, loathsomely termed as cellulite, did not change with any fitness course that I took in life. They became permanent excess baggage.
At an age where thinning hair is the norm, new germination of black is a welcome sight.
Then Corona happened. Bending, squatting, standing, stretching, balancing, kneeling, scrubbing, kneading, plucking, cutting, stirring… my body adapts to every conceivable movement. I am shedding weight like a German Shepherd her hair. The cellulite has vanished quicker than bottles off liquor shops shelves. If this is the shape of things to come, I am excited.
Small pleasures are back in my life. After 44 days of the lockdown and cooking 132 meals, last night we decided to throw caution to the wind, and order in.  When hubby opened the pizza box, a moan escaped my lips. My eyes took in the sight – golden yellow corn twinkled at me, the red pepper beamed, and the jalapeno made funny faces at me. My husband and I devoured the pizza. Silence watched from a distance, her eyes brimming with tears. A nub of corn rolled off the pizza and fell into the box. I dived in and retrieved it. Every small ounce of pleasure is to be consumed.
Another lesson. Less is more. Minimalism has set foot in my home. A kilo of tomatoes lasts an entire week. I've no idea don't know if that is how it was earlier, but now, I am conscious of our consumption. It applies to clothes, too. Hubby lives through the lockdown in a pair of shorts held together by dangling drawstrings and a bare torso, except for a shirt that comes on during a webinar. I am living it up in my lounging pants and a tee shirt. Only I can tell the difference between my day clothes and my nightwear. There's an entire side of my closet that is untouched.
Corona has redefined "space". Not the social distancing kind, I mean in a relationship. When hubby and I went out to work BC, we would be physically away from each other for most part of the day, and could "give each other space." Under lockdown, in a city that is defined by square feet, we are in constant proximity in an area of 1500 sq. ft. Giving each other space in these times is where the challenge lies, and each day offers a new opportunity to learn. We have learned to space out our arguments better. If we've had two in the morning, then the next one does not happen before evening. We ensure there is enough space between us when I am wielding the kitchen knife, and he is laughing into the cell phone.
One skill which will come in handy for a lifetime is delegation. Before Corona, I spent many days talking to a bunch of corporate leaders grappling with the fine skill of delegation. The lockdown has changed that employment opportunity for me. But I am not complaining. Our mornings begin with a list of tasks to be done, and most importantly, by whom. Of late, I get the feeling that I am at the receiving end of reverse delegation. But I'll wait and watch, and have a meaningful, spaced-out discussion with hubby dear.
Corona has redefined "space". Not the social distancing kind, I mean in a relationship.
Corona days have also made me magnanimous. I am applying all the lessons I learned as a toddler taught to share. So now, I regularly share videos of me walking in the house, chopping veggies, doing surya namaskar. The other day, I shared a video of myself doing nothing; I just sat and stared into my phone camera for a full five minutes because I wanted people to understand that "doing nothing" was ok. I am proud of the powerful message, even though I got 14 likes and one comment that said, "Can't open".
Now that I have successfully passed three levels of the lockdown, and with flying colours, I am ready for Level 4. I know it will be tough. Not because of the new challenges, but because of the monotony that is slowly creeping in. I am a restless student. When a fun activity is introduced, a dose of adrenaline is pumped into a lethargic audience. It's been a while been since I lit a lamp in my balcony or drummed on a plate with a spoon. Until such activities are announced, I will revise the rich learning that the virus is leaving behind in its virulence.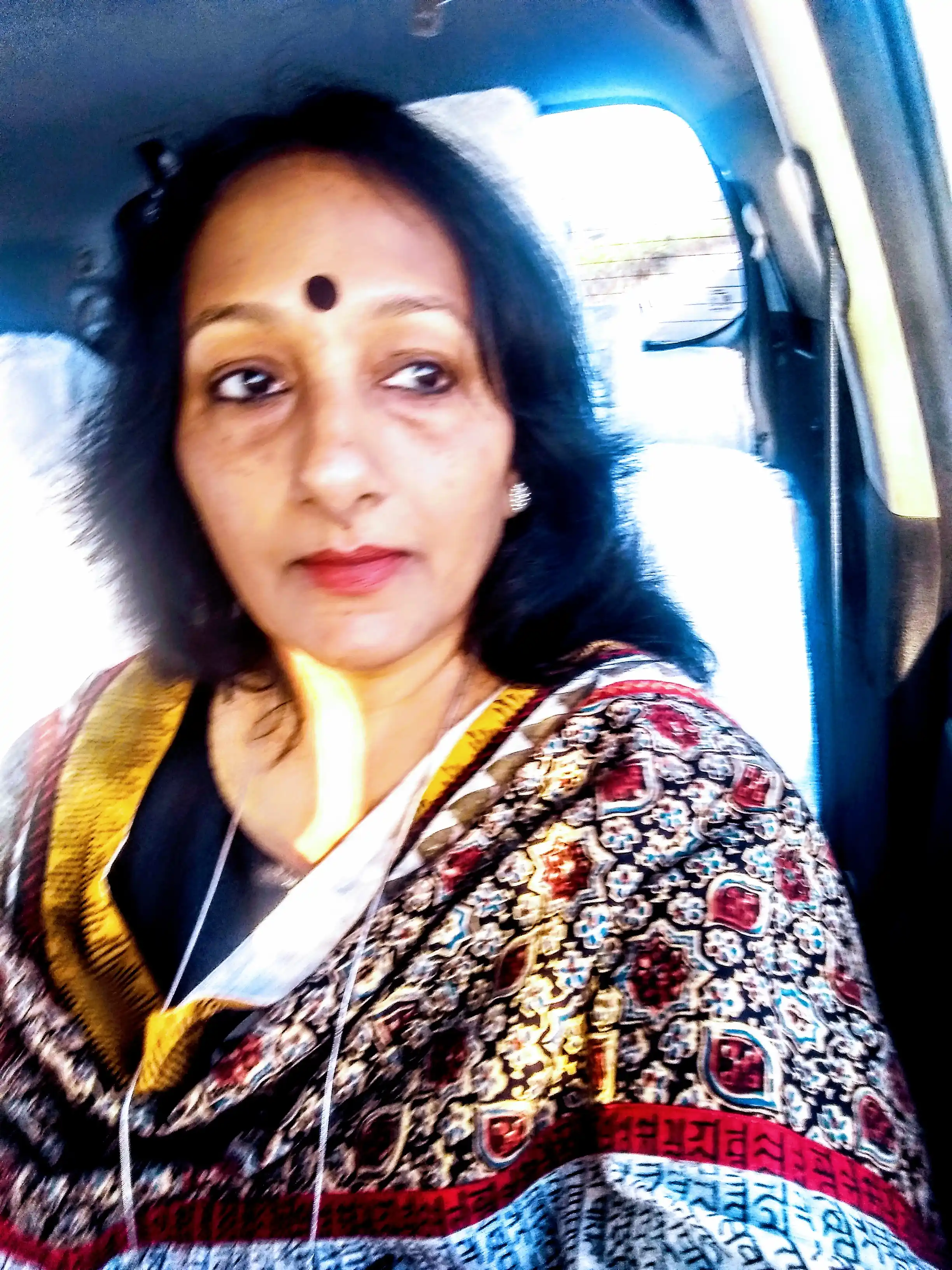 Lata Gwalani speaks, writes, reads, and not necessarily in that order, and gets paid for doing so. She has X-ray vision into human psyche, and deduces more than what meets the eye, and is usually wrong. She is wary of people and is highly impressed with Noah for allowing only animals on his ark.