In India, it's hard to tell the difference between a faux pas and an actual planned statement of idiocy. Still, in 2018, we witnessed the brief nomination of BS Yeddyurappa as Karnataka chief minister, and still haven't figured out Hanuman's caste.
For a year that's gone by in such a flash, 2018 has had it's fair few moments in the spotlight. From tide-pods to Rakhi Sawant's attention-seeking rants, we've consumed it all. Now it's hard to tell the difference between a faux pas and an actual planned statement when the education minister is going around denying evolution with a straight face. Still, here's an attempt.
The time Yeddyurappa thought he was chief minister
After a tight assembly election in Karnataka earlier this year, the BJP didn't even bother waiting until the news vans got there before they staked claim to the government. Ignoring that they didn't have the support of the JD(S), which was in the process of declaring Congress as its new best friend, they went on to appoint 74-year-old Yeddyurappa, the chief minister.
For a moment there, Yeddyurappa must have been the happiest man over 70, considering the last two times he was CM, he didn't get to finish his term. Unfortunately for him, the Supreme Court said, "not happening, bud", and asserted that it was pretty important for BJP to have the numbers. So three days later, Yeddyurappa had to step down for the third – and possibly the last – time in his career. Well, at least he tried.
When Jio declared itself an institute
In a country with top academic institutions like "Lovely Professional University", there is no dearth of places you can send your child to not study at all. Of course, the Ambanis saw a business opportunity here and decided to launch a university of their own. Soon after, the HRD ministry issued an "Institute of Eminence" tag to the university, along with other institutions like IIT-Delhi, IIT-Bombay, Indian Institute of Science, BITS-Pilani. Academicians were quick to notice one small issue though – there's no actual institute. Where will the kids graffiti? Neither the Ambanis nor the HRD ministry considers this a setback though. Where do we sign up?
When we linked everything to Aadhar
The rules of Aadhar have been changing so rapidly, they now call it Bigg Boss. In all of that a whole ecosystem of extremely paranoid call centres cropped up, convincing you that linking your Aadhar to your bank account was the best invention since hidden cameras. Unfortunately, they managed to convince a few of us to go ahead and link the unique identification number with everything – if only to get the call centres off our backs. But at some point in all of this, the Supreme Court said, "Ain't no private companies getting their hands on my biometric data," and made it not mandatory anymore. This was probably the only time in history when the backbenchers and late-lateefs turned the tables on Sharmaji ka betas.
Is this a Dalit? Is this a Jat? Is this a Muslim? No… it's Hanuman!
Sometime this year, Uttar Pradesh chief minister Yogi Adityanath took time out from his busy schedule of justifying the presence of cows and holding rallies in a bunch of states that the BJP would go on to lose, to call Lord Hanuman a Dalit. Now clearly this was a mistake because a million people were quick to point out that Hanuman was most definitely, not Dalit. That statement might have died a natural death, but the problem was that each one came up with their own interpretation of what caste/religion Hanuman, in fact, did belong to. BJP leader Nand Kumar Sai called him tribal, a Jain monk called him Jain, and another BJP leader called him Muslim. All this talk makes us think he might not have been a real person at all.
When a million-pound painting shreds itself… and many reputations
In October, the world's most popular street artist, Banksy, put a painting on sale at Sotheby's. Clearly, this made one person very happy because the now infamous Balloon Girl painting eventually sold for around a million pounds. This was a giant mistake. Minutes after being sold for an insane amount of money the artwork went through a shredder, probably giving the buyer a minor cardiac arrest. But eventually, no harm was done because it's estimated that the painting actually went up in value after it was ripped to shreds. Rich people humour…
Anushka Sharma tweeting about Google Pixel from an iPhone
It's not easy being a celebrity – especially one who married the best cricketer in the country. Still, it shouldn't be too hard to remember which brand you're promoting on which day. Sadly Anushka Sharma proved she was very human in this respect. She tweeted a picture of her with a dog, praising the Google Pixel for its excellence, only to upload it from an iPhone. Well played, iPhone, well played.
Honourable mentions:
Justin Bieber, for being the worst millennial ever, and accidentally tweeting his mobile phone number.
The makers of Thugs of Hindostan, for thinking that would be a good idea.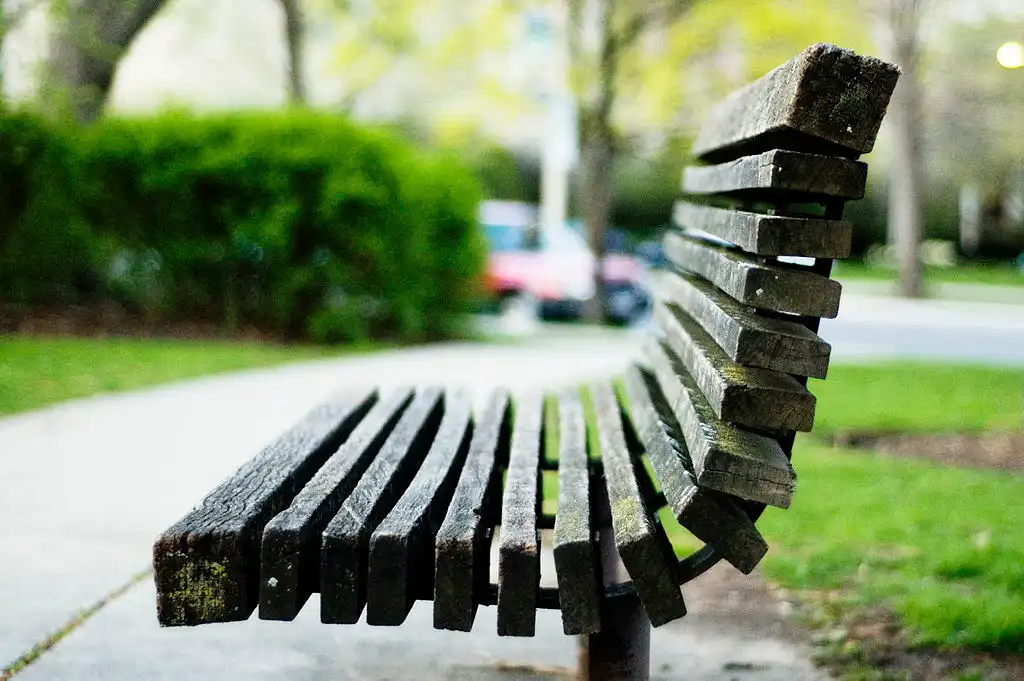 The Arré bench delivers stories that mattress. It hasn't achieved much sofar. But it's getting bedder.