The Bollywood remake of The Fault In Our Stars, starring Sushant Singh Rajput and newcomer Sanjana Sanghi, could be the first realistic and original remake of a Hollywood hit – if the makers decide to spin the plot around two outsiders struggling to land a lead role.
Minutes before Jacqueline Fernandez exploited every ab in her body to tarnish any childhood memory we might've had of Madhuri Dixit's Mohini, with her "Ek Do Teen" remix dance, Bollywood gave us a silver lining. In an announcement that reeks of noble intentions, Fox Star Studios announced the Hindi remake of the Hollywood hit, The Fault In Our Stars.
Adapted from John Green's bestselling novel, the 2014 cancer-crossed romantic-drama starred Ansel Elgort as Augustus Waters and Shailene Woodley as Hazel Grace. The Bollywood remake on the other hand stars CEO @ Successful Lokhandwala Struggler, Sushant Singh Rajput, newcomer Sanjana Sanghi, and is being helmed by casting director, Mukesh Chhabra.
When it comes to remaking already successful film franchises, Bollywood has a long illustrious history of gloriously screwing up, but if sources are to be believed that could change with this very project. For the film that is slated to release next year could arguably be Bollywood's most courageous and original remake ever made. Word on the street is that the makers are invoking the power of taking film titles literally and spinning a hard-hitting movie designed as a surgical strike on the easy path of Bollywood's star kids, and throwing a light on the pain of being an outsider. And who better to bring this painful tale alive on screen than a Bollywood casting director?
Instead of playing a charming teenger in the Bollywood version, Sushant Singh Rajput plays a version of himself in the early days, aka a Bollywood struggler trying to become a hero, competing in a world dominated by star kids who are gifted a movie deal the moment they're born. His arduous struggle naturally leaves him vulnerable to a deadly Bollywood disease: Sidekickitis.
It's a tumour that afflicts outsiders who are invariably typecast in roles where they serve either as the hero's best friend or sibling. But in a remarkable and rare recovery, doctors have declared Rajput sidekickitis-free after he was offered a slew of big-budget films where he gets to be the hero. Unfortunately, in a cruel twist of fate, the tumour had affected his facial muscles before the doctors could stop it, and as a result numbed his ability to provide expressions.
Yet he soldiered on, even as Dharma Productions kept gifting early retirement packages to Bandra's star kids. Intent on giving back to his community, Sushant also moonlights as a motivational speaker at Lokhandwala's premier support group for outsiders. It's here that he immediately catches the fancy of Sanjana Sanghi, whose sidekickitis has reached Stage IV, leaving her with a mere eight months in the industry. Depressed about dying without ever having headlined a film as a lead, she strikes a friendship with Sushant. The friendship grows stronger as both of them swap their favourite stories of being rejected for a role over a star kid and watch reruns of their favourite films Main Madhuri Dixit Banna Chahti Hoon and Luck By Chance. They further cement their bond with a trademark line they use to define their relationship: "Film mili?" "Film mili."
Sidekickitis is a tumour that afflicts outsiders who are invariably typecast in roles where they serve either as the hero's best friend or sibling.
Sushant comes to know that one of Sanjana's last wishes is to travel abroad for a film shoot. So he uses his hero card on the last film he signed as a lead and throws his first (and last) tantrum demanding to bring along a friend for the shoot. With no other alternative in sight, the makers give in to his demands, but not before taking an oath to never cast him in anything that requires more than one expression. As expected, Sanjana loves the surprise, is excited about travelling to Amsterdam, and falls even more in love with him.
But before the young couple can leave, Sanjana suffers a mild stroke, after being cast as the heroine's sister for the nth time.
The duo leaves for the shoot once she shows signs of a speedy recovery. On their first night in Amsterdam after they use flowers to kiss each other, Sushant confides in her about his secret. As it turns out, his sidekickitis has returned, in the light of his last few films flopping at the box-office. A distraught Sanjana vows to spend as much time with him as possible and accompanies him to his set everyday without fail instead of sightseeing Amsterdam and giving her Instagram friends #wanderlust goals.
On one of those days, the casting director of the film that Sushant is shooting for, spots Sanjana and gets blown away by her potential to contribute to Bollywood's ever-growing list of "Every One-Hit Newcomer Ever Club" and ends up convincing the film's director to change his plans and cast her in his film. The director conveys this to the writers, who, struck by a creative stroke, rewrite the entire film, making it a chick-flick and erasing Sushant's character completely.
In another cruel twist of fate, Sushant is given the bad news the moment he arrives on set with Sanjana in tow, who is given the good news at the exact same time. Before she can sign on the dotted line, Sushant collapses with the final fatal attack of sidekickitis. Sanjana's tears free-flow as it becomes clear that he is nearing the final moments of his career.
But before he closes his eyes and dies in her arms, he asks her one last question: "Film mili?"
"Film mili" she answers.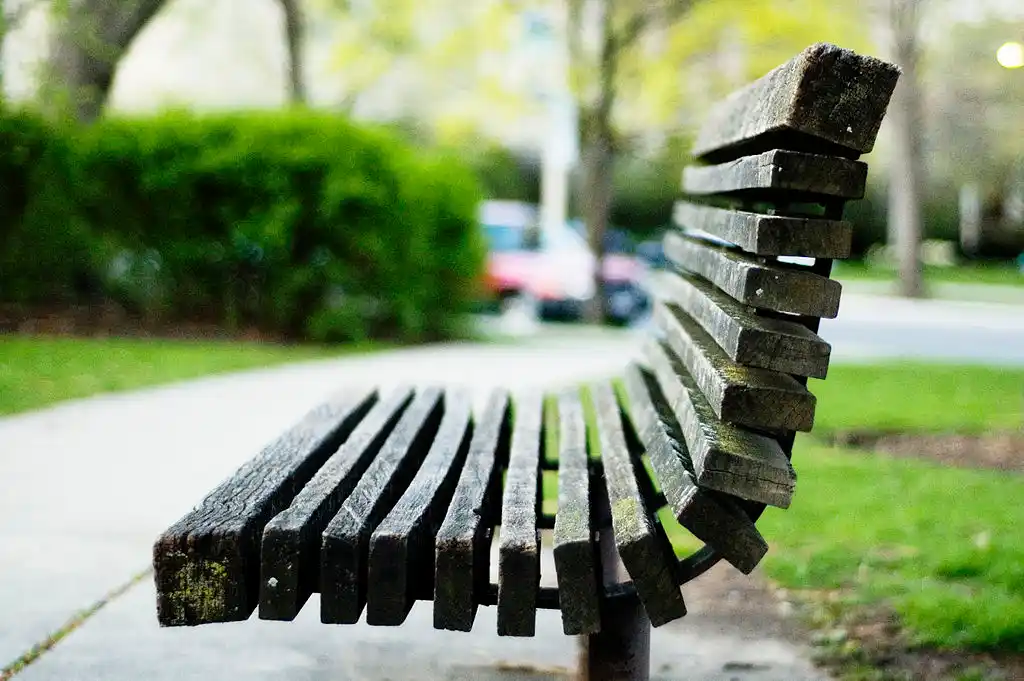 The Arré bench delivers stories that mattress. It hasn't achieved much sofar. But it's getting bedder.