Our prime minister has delivered more speeches since coming to power than Amitabh Bachchan does at the end of Mohabbatein. Some have been insightful, others hilarious, but on more than one occasion, he's made us go, "Wah Modiji Wah".
The last ten years have seen two very contrasting prime ministers lead this country – one who refused to talk even when prompted, and another who hosts his own talk show on the radio. Both leaders have added their fair share of value to the PMO, we're sure, but only one has been able to truly take hold of the country's imagination, with his self-attested suits, and his almost millennial penchant for travel.
We're talking of course about Prime Minister Narendra Modi, the man who has delivered more speeches in the last four years than Amitabh Bachchan at the end of Mohabbatein. Some have been insightful, others have been hilarious, but mostly, we've been impressed by the way he breaks down complex concepts in simple rhyme. On more than one occasion this year, the only response we've had to some of Modi's genius wordplay has been, "Wah Modiji Wah." Here are a few notes on these acche din.
The Time He Broke Spelling
As several world leaders prepared to listen to Modi's speech in China earlier this year, they were probably made aware that all spelling bee champions in the world came from his country. What they witnessed, in fact, was the speech in which Modi decided to flip off our collective colonial hangover, by first changing the spelling of strength to "Streanh" and then again to "Strenghth". Chinese leader Eleven Jinping presumably nodded in approval, since has no love for the Roman alphabet either.
The Time He Broke Fashion
Prime Minister Modi has worn suits before but the Guinness World Record holder of the most expensive suit ever to be auctioned, is not, ermm, old hat. In the last year or so, the PM has been tearing through the political fashion world, with the launch of his very own "Modi Vest" (no resemblance to Nehru jacket, which is so 1950). After personally handing them out to several world leaders, he caught the attention of the Singapore and South Korean heads of state, who now believe it may ignite an Indian "fashion fever".
The Time He Broke Economics
Oh no no no, we're not going to talk about demonetisation here. No, please, not even the implementation of GST. We're not even talking about the report on job-creation, led by the BJP's Murli Manohar Joshi, that was blocked by BJP MPs, upset over data provided by the government's own Labour Ministry. Or about the resignation of former RBI governor Urjit Patel after a deadlock with the central bank. Or about the time we paid ₹90 for petrol in Mumbai and were comforted by a chart featuring a picture of Serious Narendra Modi, telling us that we'd probably have paid more for fuel under the Congress. It might have turned out that the chart was ever-so-slightly manipulated, and that we are actually worse off under the BJP, but, hey, photoshop is hard too.
We're actually talking about the last queen of France Marie Antoinette, who in the 1700s, replied to the news about her subjects not having any bread, with "let them eat pakoda." In February this year, the Prime Minister, while talking about rising unemployment and under-employment in the country, decided that he would consider people who sell pakodas all day for ₹200 as employed. Economy says thanks! To add to his compliment, he went on to inaugurate various statues and highways from where these pakoda stalls may operate. Which brings us to…
"Grab a pointy stone, and find yourself a partner because those statues aren't going to vandalise themselves."
The Time He Made a Statue
Modiji has heard all our prayers and is now in the process of inaugurating giant statues everywhere. The Statue of Unity had the spontaneous and amazing effect of bringing together the entire country – if only to draw comparative analyses in how many roads could be built, how many people could have been fed, how many Shivaji figures could have been constructed in the amount spent on one statue. Grab a pointy stone, and find yourself a partner because those statues aren't going to vandalise themselves.
The Time He Got Rid of the Congress for Good
While the faithful kept their eyes peeled for acche din, Modiji revealed several times in the past year that he, in fact, is day-dreaming of a "Congress mukt Bharat." That did actually happen in all the Northeastern states this year, where the Congress experienced a total wipe-out – most recently in Mizoram. But imagine a world where we wouldn't have to see that silly hand logo on those banners across other parts of India, a world where no one would compete with Modi for the post of PM… Wouldn't that be nice? Modiji has fought hard to make this happen, piling acronym upon acronym, and devoting hours to speeches about the family, waiting for the day he would finally be free…
The Time He Didn't Get Rid of the Congress
Oops, just lost a bunch of elections. *Insert Mandir here*
The Time He Broke Fitness… And Education
Earlier this year, the PM took up Virat Kohli's fitness challenge with a video that would put all Indian vloggers to shame. Featuring downward-upside-down-rock-pose, slow-pebble-walk, backwards-namaste-jog, and other feats of human endurance, the video was made freely available on YouTube for budding fitness enthusiasts. #GDP #GainsDevelopmentProgram. Now you, like the librandu you are, might think Modiji was all brawn and no brain. At some point last year, another one of your ilk with an RTI application template, asked the PM to provide proof of his educational qualifications. The BJP hit back with a mark sheet proving that not only did Modi study at a prestigious institute in Gujarat, he also did pretty well in "entire political science". RTI guy, presuming he's a little "Exam Warrior", was probably surprised because he'd never heard of "entire political science" before. But that's also why he isn't PM right now.
The Time He Forgot About Giving Us Money
Remember the good old days, when the Prime Minister used to promise to put money in our bank accounts? He seems to have forgotten again this year, but we have no doubt it'll show up at some point. Union Minister Ramdas Athawale recently said that the government didn't have the money to transfer the entire amount in one go and that the money would slowly trickle into our accounts. Now that he mentions it, it does usually take 10 years to transfer money from one account to another (ask a freelancer). So until then, we'll live with hope in our hearts, and this exclamation on our lips: "Wah Modiji, wah".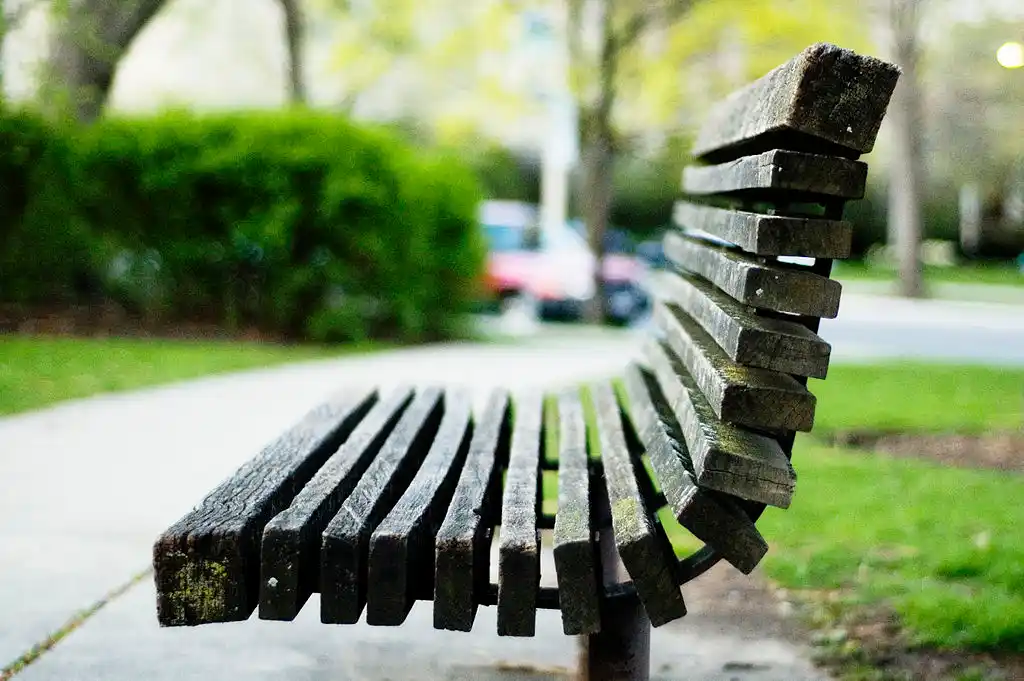 The Arré bench delivers stories that mattress. It hasn't achieved much sofar. But it's getting bedder.