Rumours had it that Shiv Sena was reconsidering casting Nawazuddin Siddiqui in Bal Thackeray's biopic. Reason: His "extra-marital affair". Will this movie go the Padmavati way?
Nawazuddin Siddiqui has had a great couple of years. When he worked with Salman bhai, he rescued Bajrangi Bhaijaan. When he worked with Shah Rukh Khan, he rescued Raees. Then, he committed the cardinal sin of coming up with a memoir, and now, he needs rescuing himself.
Nawazuddin Siddiqui is all set to play the title role of Bal Thackeray in the Shiv Sena supremo's biopic. Yes, the same Nawaz who was forced to pull out of a Ramleela event in his village Budhana earlier this year after protests by the Sena. Yes, the same "outsider", "non-Marathi manoos" actor. Irony is clearly a word that can't be found in the Sena lexicon.
Rumours had it that Nawazuddin Siddiqui's honest confessions about his past relationships, one-night stands, and extramarital affairs seem to have cast some questions on his moral integrity. Remember in our India, "culture", "sanskaar", and "log kya kahenge" are everything, and whoever defies it must  pay. Is Nawazuddin Siddiqui then really the perfect choice to pull off this hallowed role? Surely only a man with a spotless personal life and past can be cast in the role of a venerated leader. It's a question that's never been asked of cinema before and now that it has been asked, it makes us wonder who really is fit to play Balasaheb Thackeray in Bollywood? Here are our top suggestions:
1) Anupam Kher
Anupam Kher embodies the spirit and ideas expressed by Balasaheb Thackeray and he doesn't need to even act. All he needs is a wig and he's good to go. Like Bal Thackeray, Anupam Kher is also an artist. Like Bal Thackeray, he too is proud of his nationalist and Hindutva roots. So much so, that last year he claimed he was scared to say he is Hindu, and when he said that he did not seem scared at all. Anupam Kher never shies away from criticising the party he claims to support, a quality that would make the Shiv Sena proud.
Nawazuddin Siddiqui is clearly not sanskari enough to play Bal Thackeray. If I were the director, I would reconsider my options.
2) Akshay Kumar
Akshay Kumar is a complete hero. Whether it is action, desh bhakti or comedy, he's got it all. He's so patriotic that he even sells Kajaria tiles wearing an army uniform. Our Khiladi caught the nationalist pulse with consecutive releases in Baby, Airlift, and Rustom. He reached ultimate bhakt-dom after he starred in Toilet: Ek Prem Katha, an ode to the greatness of Prime Minister Narendra Modi and his Swachh Bharat Abhiyan.
Balasaheb Thackeray was a cartoonist, Akshay Kumar is a cartoon. He might not be effortless with his comic timing, but he can cover it up by being loud. He is almost the perfect fit to play the Shiv Sena founder, but if there is something that works against him, it is his close proximity with Modiji. Shiv Sena is in a love-hate relationship with the BJP. They are currently going through a rough patch and this might just dent his chances.
3) Alok Nath
What Alok Nath lacks in acting talent, he makes up for in sanskar. And to play Balasaheb Thackeray, you need plenty of sanskar. While Balasaheb is known for his love for cigars, we all know of Alok Nath's love for agarbattis.
Babuji, just like Balasaheb, has had a long and illustrious career, and is loved by one and all (mostly just one group). And who knew that Babuji was not only sanskari but also a nationalist? Constantly seen slaying librandus and pseudo intellectuals on social media, when he spoke against the "youth" raising anti-national slogans, he cemented his position to play the firebrand leader. It is what Balasaheb would have done.
With these three top contenders, Nawazuddin Siddiqui is clearly not sanskari enough to play Bal Thackeray. If I were the director, I would reconsider my options. The nation does not need another Padmavati. Also the idea of getting death threats for playing Bal Thackeray, be both cruel, and comically ironic at some level.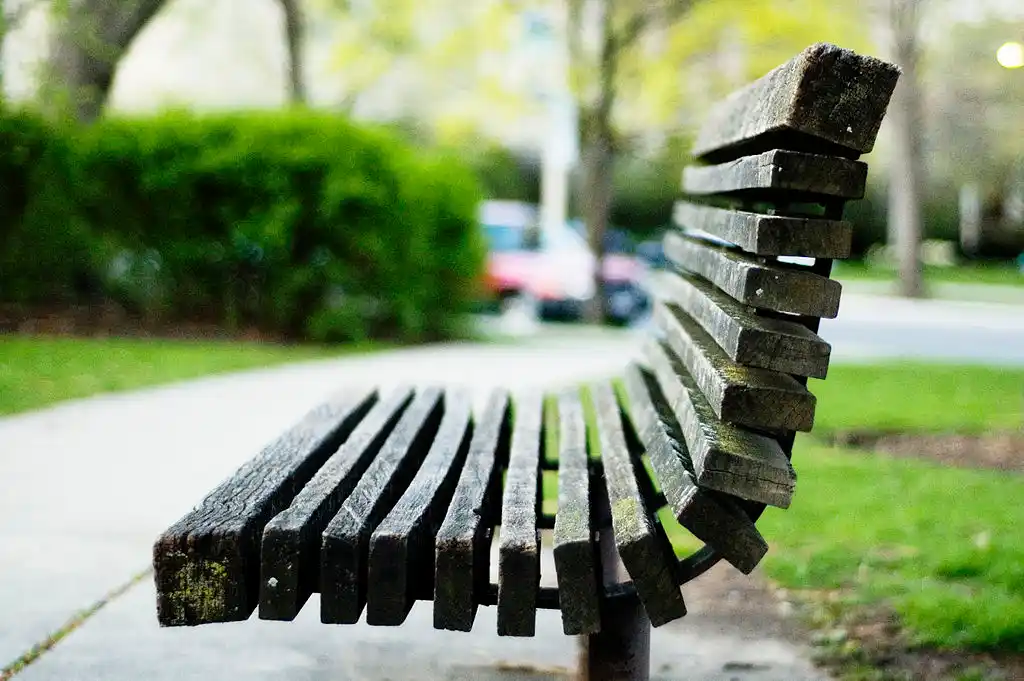 The Arré bench delivers stories that mattress. It hasn't achieved much sofar. But it's getting bedder.