The Minister of External Affairs and Defender of the Tiranga is our Person of the Week for her giant-slaying shenanigans on Twitter.
In dark times, a hero is needed. The year might have started off on a sour note, with Barack Obama leaving the White House, Tej Bahadur Yadav putting the BSF on blast, and the world reluctant to let go of the shitty habits it cultivated in 2016. Even Canada, despite being under the stewardship of the smiling, infallible, woke AF Justin Trudeau, decided to contribute to the mess by making Indian tricolour doormats available on Amazon.
Just as all hope seemed to be lost, Sushma Swaraj, Minister of External Affairs, Defender of the Tiranga, and our Person of the Week, swooped in to make the save. Stock up on some national pride and brush up on the national anthem because at this party, everyone's gonna be thumping their chests.
"How dare you!" Swaraj thundered, shooting off a series of tweets directed at both Amazon and the Indian High Commission in Canada. Adopting a stance worthy of a cabinet minister in the government of a PM with a 56-inch chest, she stated that all visas of Amazon employees in the country would be rescinded and no new ones issued. She took a leaf out of Donald Trump's plans, who has announced curbs on brown-skinned immigration by reviewing H-1B visa regulation. After all, hum kisi ke kam nahi.
With R-Day around the corner, Swaraj's impassioned defence of the flag could not have come at a more opportune time. We can't allow people in Canada to besmirch the flag by wiping their feet upon it because that's a privilege we reserve for Indians only. Only we are allowed to sell misprinted paper flags at signals, and then throw those same flags on the road for cars, bikes, and buses to drive over. The flag can only be hoisted upside down if our Prime Minister is personally in attendance. The tiranga can be devoured, digested, and crapped out only if prepared by a 100% sanskaari chef. Thank gau mata that we had Swaraj to put an end to this shamelessness.
Swaraj's stellar record of protecting India and Indians worldwide notwithstanding, it's clear she does not suffer fools within our own borders.
The Twitter tantrum had the desired effect: Amazon was put in its place even though the actual company that designed the doormats got away scot-free. Here's a lesson to all budding External Affairs ministers: If you want to make an e-commerce giant toe the line, have them plan to invest five billion USD in the economy before threatening to scuttle their entire operation. Congratulations, you now have them by the e-ballsack.
Impressive as this feat might have been, giant-slaying alone does not a Person of the Week make. Swaraj has earned herself the title of "the Supermom of the State" with her Twitter exploits. She's always watching, like Big Brother's Younger Sister, for those who show anything but the utmost respect for India. Across the globe, whether in the UAE, Iraq or Istanbul, Indians everywhere are under the protection of the benevolent, omnipotent @SushmaSwaraj.
Swaraj's stellar record of protecting India and Indians worldwide notwithstanding, it's clear she does not suffer fools within our own borders. When a Pune man tweeted to her about arranging for his wife's transfer from Jhansi Railways back to Pune, she gave him a serious dressing down. After all, how dare he make an official request on an informal platform like Twitter? Who did he think he was, Sushma Swaraj?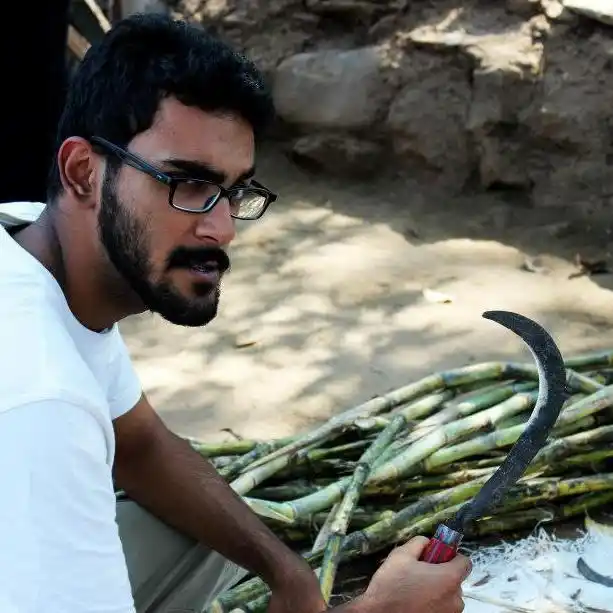 Dushyant Shekhawat really likes his mustache. He grew it himself. You can find him on Twitter at @SeriousDushyant.