From Kiki to Tide Pod, the strangest challenges of 2018, ranked by how likely they are to cause our species' extinction.
Social media is the perfect place to display millennial stupidity and 2018 did not disappoint. We saw people gasp for breath, roll on the floor, and dance outside "driverless cars", a trend that is sure to be documented by historians as humanity's "weird phase". Here are the strangest challenges of 2018, ranked by how likely they are to cause our species' extinction.
The Fitness Challenge
What's the best way to guilt-trip an entire nation into exercising? The answer it turns out, is a tweet, 10 push-ups, and nominating unsuspecting celebrities to partake in a fitness challenge. Earlier this year, Sports Minister Rajyavardhan Rathore was inspired by PM Narendra Modi to nominate famous celebrities and sports persons of the country to record themselves doing their most preferred workout for #HumFitTohIndiaFit. It turns out NaMo's idea of exercising is lying on a big rock and walking on pebbles.
Naturally – since guilt-tripping is an innate part of Indian culture – the campaign was successful. We give it a 5/10 because let's face it, the only thing that'll make a difference when we're going extinct is survival of the fittest. The only hurdle remains the dollops of ghee we add to our food.  
Neymar Challenge
After a Mexican footballer brushed past Neymar's ankle during this year's football World Cup, his overreaction became the internet's object of ridicule. Overnight, Neymar not only became a meme (a rating scale for pain), but also a challenge wherein different people imitated his overblown reaction in situations ranging between painfully mundane (like crossing the street) to extreme (like a huge crowd rolling over in public). It gets 3/10 since mocking someone for being salty isn't stupid enough to result in our extinction, but it does show how unforgiving we are.   
What happens when you leave millennials with a car, a fire song, and a fully charged iPhone? They end up as roadkill.
What The Fluff Challenge  
Would you rather get a job and make a living or temporarily disappear to see if your dog still misses you? The answer it turns out, is to cover yourself with a blanket while your dog is watching and disappear as you drop the blanket mid-air, so your dog is convinced that you've vanished. And while the challenge almost certainly makes the dogs go "What the fluff!", it's quite adorable to see their reactions. What the Fluff Challenge isn't half as bad as the array of challenges we've witnessed this year, so it gets 8/10. But it made me wonder, how much free time we have.
In My Feelings Challenge (Kiki Challenge)
What happens when you leave millennials with a car, a fire song, and a fully charged iPhone? They end up as roadkill. Originally started by Shiggy, an internet comedian who intended on making a fun video to Drake's new hit on Instagram. It gained popularity overnight and videos of famous celebrities – DJ Khaled, Will Smith, Millie Bobby Brown, Ciara, and Drake himself – doing the challenge surfaced. What ensued from that point forth were a series of bad decisions and hard evidence proving the legitimacy of Murphy's Law. Police departments from different countries had to issue warnings to ensure that the general public refrained from doing the challenge. The Kiki Challenge gets a 9/1o for its popularity and people's dedication toward extinction.  
The Tide Pod Challenge
Would you rather – assuming you're a mature young-adult who's hungry – cook a hot meal for yourself or order fast food from a nearby restaurant? The answer it turns out is neither. At the beginning of 2018, a visit to a laundry room for a bag of succulent Tide Pods was far more alluring than a hot edible meal. Alas, the Tide Pod challenge came into being where people began challenging each other to eat them on YouTube and Instagram and landed in hospitals soon after. In fact, the consumption of the detergent was so rampant Tide had to post a tweet that read, "What should Tide PODs be used for? DOING LAUNDRY. Nothing else. Eating a Tide POD is a BAD IDEA." According to consumer product safety commission, a total of two children and six adults with cognitive impairment have died over the past five years after consuming the pods. Long story short, it earns a deadly 1o out of 10 because the Tide Pod Challenge definitely proves that humans as a species, are not meant to last.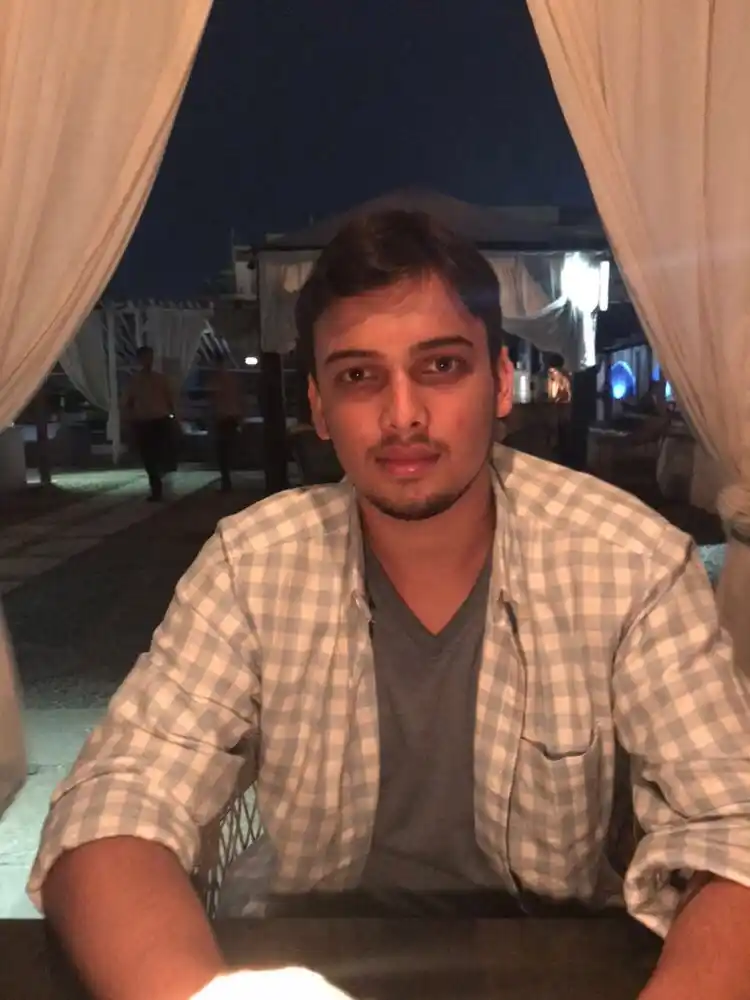 Nihal likes to believe that darkness is more beautiful than frightening. He likes to be called Bambi, a nickname, his friends gave him.