Just as the world was beginning to make peace with social-media influencers, another inexplicably irksome group of people have made their way into our already festering Instagram timelines: Story Mirrorers.
Mumbai, Jan 30: Prateikk Mehta, 28, is your everyday urban yuppie. He is a "digital entrepreneur" and even runs his own agency, "Velon-kay-Jund", which apparently means something cool in French and his résumé boldly spells out the words "Social Media Maverick" in Comic Sans MS. But there's just one problem: Prateikk's story mirroring is making his friends alienate him.
For the uninitiated, story mirroring is the politically correct term for a fairly deadly, although not fatal, condition. Sufferers, both young men and women, feel compelled by psychological pressures to post the same "story" on Instagram as well as Snapchat. (For older readers: "Story" is a term that describes a photograph or a video posted on social media with a lifespan of 24 hours, and must not be confused with literature of any kind.) Affected people, who have no control over their impulses, also display another symptom: the inability to understand hints dropped by their friends, warning them about this practice that renders them total squares.  
Like many of his generation, Prateikk was first exposed to social media at a tender age and has seen himself mainly through Nashville filters for the better part of the past decade. This conditioning made him susceptible to the vain belief that because his pictures fetch him an average of 25 likes on Instagram, he is both an Adonis as well as a social media guru.
Later that year, when Snapchat stories came into fashion and Prateikk's selfies graced the screens of his 67 followers, he added "Snapchat Clairvoyante" to his bio. This was despite his captions making Salman Khan's 2014 Twitter TL seem Shakespearian with such gems like "Goin 2 wrk l8" and "Had chaat bt didn't ask for sukha puri. #Rebel." His follower base was already beginning to mute his posts.
But then, things got worse.
The FOMO of not being able to post what he had for lunch to his 1.1k followers began to kick in.
Like many digital marketing demi-gods, Prateikk initially dismissed the newly launched Instagram stories as a mere rip-off of Snapchat that would never take off. But over the next couple of months, the FOMO of not being able to post what he had for lunch to his 1.1k followers began to kick in.
When he finally gave InstaStories a crack, he was immediately hooked at the opportunity to showcase his talent, even though the only talent Prateikk possessed was sending emails without forgetting to attach documents. Over time, his condition deteriorated. Asking unsuspecting waiters at Bar Stock Exchange to take portrait/ landscape, flash/without flash, burst/non-burst pictures was annoying enough, but he had now begun asking them to take Boomerangs as well – which were simultaneously being uploaded to Snapchat and Instagram.
Prateikk's followers and friends had no option, but to endure his madness – until they couldn't. His school friend Priyanka, 24, said that she didn't quite understand where his crippling need for validation stemmed from. She also confessed to recently blocking him. However, she wished him well and signed off with a duck-face, peace-sign, head-tilted selfie. Sahil, 20, claimed that he only replied to Prateikk's stories with "Lols" and "Hehe u da best mayn" since he was really hoping to turn his internship at Prateikk's office into full-time employment.
Prateikk, meanwhile, plans to expand his reign of captioned terror to Facebook and Whatsapp stories.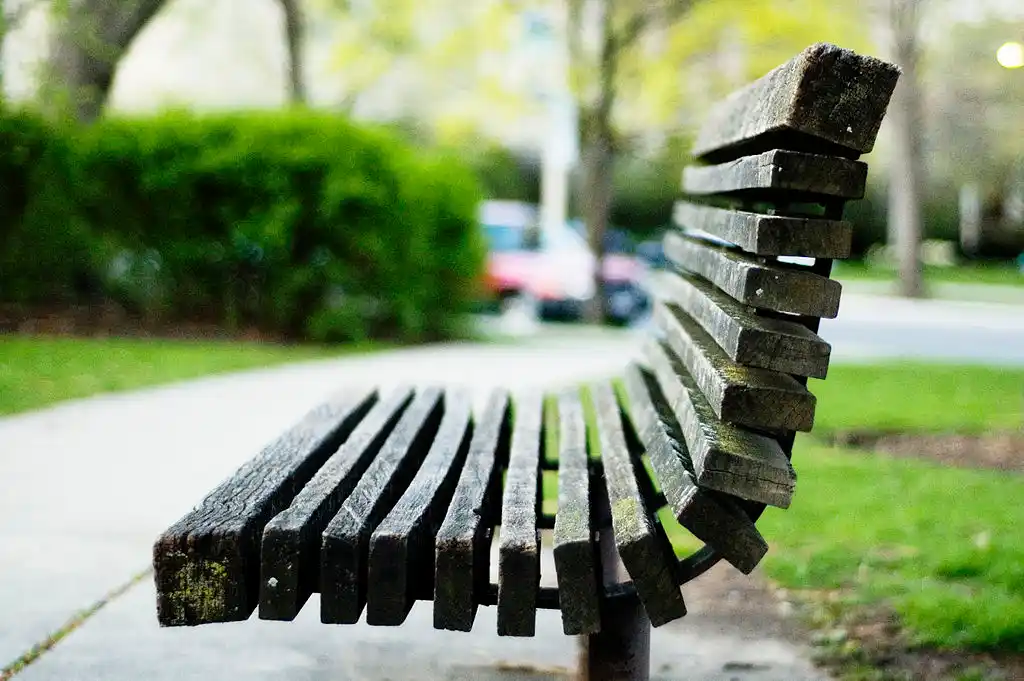 The Arré bench delivers stories that mattress. It hasn't achieved much sofar. But it's getting bedder.