Sikkim is the last state in India to get its own airport and we're not sure how we feel about it. We're glad for the infrastructure upgrade, but are worried: What if we turn into the next Shimla, or even worse Goa?
Namaste! Welcome to Sikkim Airport, the shiniest, newest air traffic destination in India. The jubilant coverage of PM Modi's inauguration ceremony might make it look like an achievement on par with finally bringing the Andaman Jarawas in contact with modern civilisation, but actually, Sikkim is the last state in India to get its own airport. It's going to give tourism a boost, and frankly, we're not so sure how we feel about that.

On one hand, we're glad for the infrastructure upgrade. It feels pretty neat having one of the highest airfields in the country, and that's not a joke about our staff's smoking habit. The foundation stone was laid in 2009, so we've actually been waiting for over a decade to finally be able to set up our local chapter of the Mile High Club. Luckily, PM Modi was able to come in and finish the job that was started by the previous government. Even with the elections looming next year, he took time out of his busy schedule to inaugurate our airport and indulge in photo-ops.
What a truly selfless leader.

So we're finally connected by air to the rest of the country, and that could be a mixed bag. Because an increase in tourism means an increase in tourists, and Indian travellers don't exactly boast stellar reputations. From Goa to Shimla, there is no shortage of evidence that proves that Indian tourists and unspoiled destinations get along as well as Shah Rukh and Salman before Baba Siddiqui's iftar bash. The last time the rest of the country learnt about India's cleanest village Mawlynnong in our sister state Meghalaya, you know what happened. Therefore, our apprehension is well-founded.

You're in India, not Nepal or China, so there's no need to pack a passport.
We'd greatly appreciate if travellers to Sikkim refrain from performing the Indian tourist's greatest hits. These include ballads like "Spittin' on Sikkim's Floor" and "Rupa (You Don't Have to Wear that Chaddi Tonight)" to faster-paced numbers like "Litter Face". One of our greatest fears is that we wake up to find that tourists have turned our idyllic Himalayan retreat into Mumbai or Delhi overnight.

A few other things to bear in mind while you're here. You're in India, not Nepal or China, so there's no need to pack a passport, no matter what your friend who thinks he's funny has told you. Also, our diet might be more meat-based than you're used to, but when you see some of our delicious non-vegetarian delicacies, try not to have a reaction similar to Lata Mangeshkar learning about the Peddar Road flyover. Now, it's depressing that this needs to be repeated even in 2018, but make sure you scrub the C-word from your vocabulary before visiting.

Hopefully, there's nothing else to be said. We trust you'll enjoy your visit to Sikkim, and we hope to feel the same way after you've gone. Operations will start from October 4, so it's time to prepare! A final word of advice before we part – when you're booking your tickets for Weekender, remember that's in Shillong, not Sikkim. And no, they're not the same.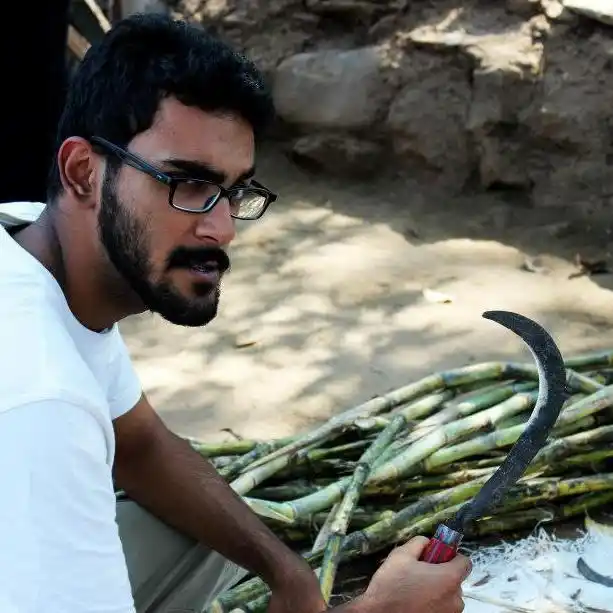 Dushyant Shekhawat really likes his mustache. He grew it himself. You can find him on Twitter at @SeriousDushyant.