Over the past two months, I have met 26 brokers. I know more about them than my friends, and if I don't find a house soon, I think I'll be ready to move in with one of these agents.
Do you know any good brokers in Bandra? I have used the above sentence as a conversation starter so many times now that people have started to assume it is how I say hello.
As September rolls in, I will celebrate my two-month anniversary with my 26 brokers. I plan to take them out for a drink. Maybe we'll go to second base, but that's as far as it will go. There is no question of reaching a climax. The house refuses to be found.
When I was moving to Mumbai, I didn't know what to expect from this much-reviled and much-relished city, so I kept my expectations small: a writing gig, a few friends, fewer bhenchods per commute, and a place to call my own. However, as time passed, my dream of becoming an independent writer who does not get accused of being a sister-fucker, was overshadowed by one of having a roof over my head. At this point, it seems about as unlikely as me eating beef in khaki pants on the outskirts of Nagpur.
My search for a house began exactly four months ago. At first, I was convinced that I could find one without a broker, because you know, who needs brokers when you have bros. Turns out, that the answer is everyone.
After getting shafted by a few aspiring actors who offered me a place in their pads to feed their protein habits, I found myself homeless again. Only this time, I had no money either. Three more friends joined the search, and all four of us began the short walk down the path to blue balls.
As if finding a house in Mumbai wasn't difficult enough, it became slightly more tedious when a girlfriend was involved. Every landlord in the city wanted to know more about our relationship, beginning from whether we planned to get married, down to the brand of condom we used while making love. Then they get would started on dietary preferences, and I began to think a strip search would be less intrusive.
Within the broker circle, my friends and I have come to be recognised as the "Four Musketeers", or as they put it, "Woh chaar chutiye".
I have tried looking for houses from suburban Andheri to tony Colaba, from the east to the west, with friends and without. On the long Independence Day weekend, when everyone was busy getting stuck in traffic on their way to Lonavala, I was busy checking out Bandra's Reclamation village. I have dealt with Catholic brokers, who go to church at 7 pm and come out an hour later to find me sprawled across the steps. I've met Muslim brokers who've showed me houses only in slums for reasons I am unaware of, and Hindu brokers who took me to societies where neither girls nor boys are allowed. You know, like a jail, but you have to pay rent.
I now know a lot more about these brokers than I do about most friends. I know about their superstitions (avoiding clients' calls and not listening to anything they say), I know about their praying rituals (often these coincide with our house hunts). I know how many children they have, their Aadhar card numbers, and the number of atoms present in their cells. What I do not know, is where I'm going to spend the next few days, so I can put my body in hibernation for a while.
I think the quote "everyone is unique" was written as an ode to a broker. All my 26 brokers have their own quirks. For instance, Shamim, a broker from Santacruz, was the sort of guy who could go to a teenager's birthday party and still be the most annoying person in the room. Shamim knew about everything but houses. He told me about his three wives and six children, all of whom want to be brokers, of course.
Joseph, a colourful Bandra broker, refused to address me as anything except "Darling". "Darling, ghar dilayega na tereko ek hafte me, tension mat le," was his catchphrase.
Vaibhav, my Versova guy, looked like he is forced to drink five glasses of Horlicks every day to grow taller; his second chin ended where his neck began, and his pants were pulled all the way up to his chest. The places he showed us seemed to be a reflection of the impact Bollywood has had on him. Every house reminded me of the place which the villain used to keep the hero's kidnapped sister – a huge hall with no furniture and an Indian loo used by all 36 sidekicks.
It's not that I never asked Vaibhav to stop showing me such apartments, but it's just that deep down, we both knew we didn't want to end our relationship. The feeling of finalising a flat with him overshadowed my dream of living in a decent house. His Happy Janmashtmi messages on WhatsApp warmed the cockles of my heart.
Within the broker circle, my friends and I have come to be recognised as the "Four Musketeers", or as they put it, "Woh chaar chutiye". We really can't afford to take offence about this, they are probably right. We really are the four chutiyas, floating in this stream of subconsciousness, with thoughts about brokers at nerve-ending.
Shit is close to hitting the fan. The residents of one neighbourhood in Bandra have started recognising me. The paanwala of that area offers me a Classic Milds without me even asking for it. A Catholic aunty offers me some snacks whenever she spots me searching for houses in that locality. The feeling of being offered snacks in a neighbourhood where you don't live is beyond sadness and hilarity. And yet, we aren't even close to closing a deal.
I don't know how many more months it will take, but I have started to enjoy my relationships with these brokers. Over a period of time, I have realised that the only fulfilling relationship you can have in this city is with your brokers. They take you to houses on their bikes, they crack jokes with you, they keep you updated about their lives, and if you insist enough, they'll jerk you off too (no first-hand experience though… yet).
I am kind of serious now. If I don't find a house within the next month, I think I'll be ready to move in with my broker. Vaibhav would be my guy.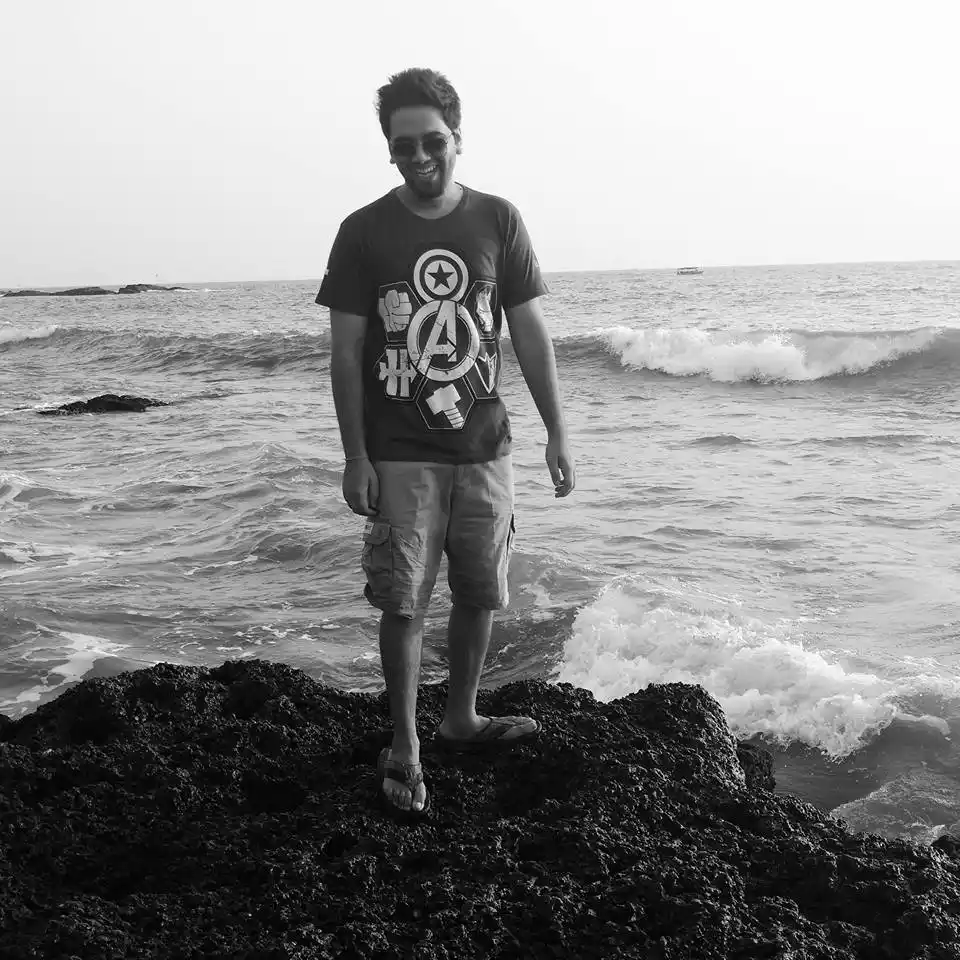 Vishal Dayama is a full-time part-timer, who religiously dedicates his life to cracking bad jokes. He is @sarcusstic on Twitter and a loser in real life.