Welcome to Comment of the Week, where we psychoanalyse ourselves and try to understand what people are trying to tell us. Brought to you by Arré's resident psychoanalyst and therapist, Sigmund Fried.
This week was a special one. We received a total of 1180 comments and not one of them called us a libtard, fucktard, or any other tard. But the cherry on top was that this week, we saw some stellar debating between our readers and none of it involved "teri gaand mein daal" level of closing comments.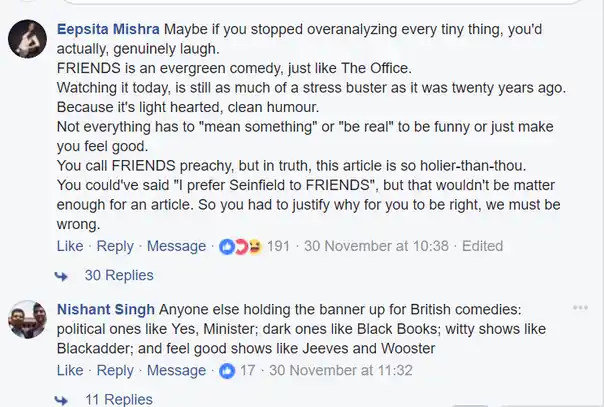 Special mention to the straight up flames that Eepsita Mishra, Anita Rane, and more brought in their comments on the F.R.I.E.N.D.S. v/s Seinfeld thread. Our writer Dushyant Shekhawat, the author of the article and all around good bloke, contended that while F.R.I.E.N.D.S. found pride of place in the millennial nostalgia sweepstakes, it was actually Seinfeld, "a show about nothing", that kinda… sorta… maybe… was — we wanna say — better?
Should've known this was gonna blow up. Dushyant was instantly accused of having "serious mental issues". (He doesn't, guys, he's just temperamental.)  
But that's not the point. The point is that, it is always heartening to see people come together — if only over something they hate. (Seriously, there's an app like Tinder, but for Haterz.) It's always refreshing to see folks come together on the internet to fight the good fight: In this case, their preferred source of childhood nostalgia. F.R.I.E.N.D.S., after all, based an entire show on Ross and Rachel's "They were on a break!" "No, they weren't" fight, which we guess, worked out pretty well for them and yada yada yada.
In all of this, though, we've missed out on the bigger picture. We should take solace in the fact that our generation had not one, but two pop-culture defining shows on TV. In the past, people had to amuse themselves (the horror) and counter boredom by drawing stuff on the walls or like, inventing wheels or something. Could we be more #blessed?
We don't think so. Unless they announce a Seinfeld revival, of course. And those who disagree, we'll see you at Central Perk.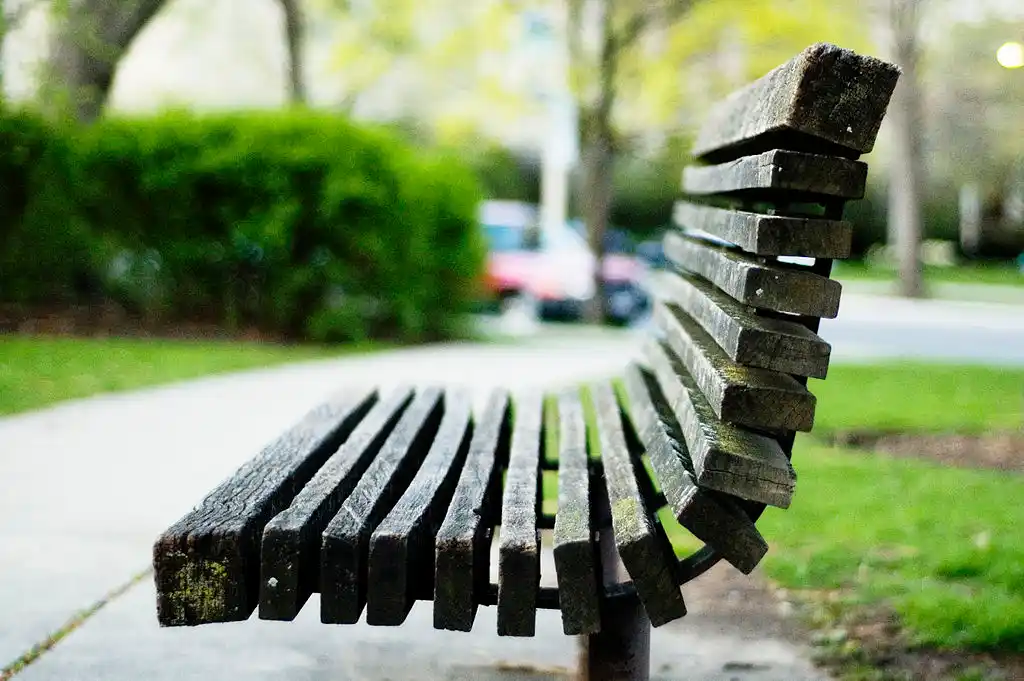 The Arré bench delivers stories that mattress. It hasn't achieved much sofar. But it's getting bedder.