Dear Harry Puttar and Meghan Bahu, to make sure that no commoner's derrière gets more attention that the two of you, keep only one rule in mind, which, in the words of visionary Kim Kardashian, is "Break the internet". All you need is a hashtag – I suggest #HarryDiWedding – and the Queen dancing to "London Thumakda".
Dear Harry Puttar and Meghan Bahu,
First of all, big fan. Suits is my favourite TV show and the British royal family is my favourite religion. Now that we have the formalities out of the way, let me introduce myself. I'm a respectful Indian. I write to you at such an auspicious moment of your lives to not just offer my best wishes, but to also help you add tadka to your shaadi.
You see, where I come from, weddings are like Virat Kohli's centuries – there's one happening every other day. But Indian celebrity weddings take it to another level. They are like Lady Gaga's outfits. You can love them or hate them, but there's no way you can ignore them. Just last week, our country grappled with the endless hashtags (I suggest #HarryDiWedding or #HarryPuttarAndTheMugglePrincess for yours), dance performances, and Instagram stories arising from the wedding of Sonam Kapoor, a member of Bollywood's many royal families. Kapoor, like a true royal, kept her wedding "low-key" and "classy", which meant that only Shah Rukh Khan, Ranveer Singh, Varun Dhawan, and Salman Khan danced with their shirt buttons undone.  
Last December, Anushka Sharma and Virat Kohli, proud members of the Royal Outsiders Family and the Royal Cricketing Prodigy Family, jetted off to Italy to have the most intimate and mysterious wedding of the year. Their celebrations lasted a week and left the Indian paparazzi so shell-shocked that they made up for their FOMO by bombarding our timelines with minute-by-minute updates – we know when Virat was singing (he's awful, btw) and how many times Anushka waved. We were informed about the guest-list, the runners-up of the guest-list, the designer of "micro-bindi" the bride was wearing, and even the levels of PM2 in the oxygen they were breathing. You know what they say, the devil is in the details.
As you can see, in India, there's no such thing as a wedding celebration gone wrong, unless of course the groom gets killed in celebratory firing.  
You see, where I come from, weddings are like Virat Kohli's centuries – there's one happening every other day.
We're born with wedding planner genes. And as a respectful Indian, it is my birthright to help you out with the affair. First, weddings are competitive, so make sure yours is spoken about more than your brother William's. This is the only time you will probably get more attention than him. Also, you don't want yet another commoner's derrière stealing your bride's limelight.
Next, any wedding is incomplete without song-and-dance performances by a bevy of popular, drunk celebrities. After all, your wedding is only as good as the people who're performing in it, and the number of times those performances are viewed on Instagram. Trust me, there is no validation better than viral Insta videos.
Hence, dear Harri Puttar, I think you should start making some calls to your trusted #squad. How about we get Dr Strange to do some magic tricks for your audience? Maybe Emma Watson could do a duet with Hugh Grant? And bahu's BFF Priyanka Chopra can act out a (cancelled) Quantico episode. And if the Queen can pull off a "London Thumakda" nothing like it. Though I fear that stiff upper lip (and hip) is going to come in the way.
Anyway, when figuring out post-wedding celebrations, keep only one rule in mind, which in the words of visionary Kim Kardashian, is "Break the internet".
You need to keep in mind that a minimum of seven outfit changes per day is necessary – and if you can get your designer to pimp your outfits on social media, you have bonus tailwind. What most people forget to do is to treat their wedding like it's the Cannes red carpet. If you can't pull look like fresh dewy models even after the torture of umpteen outfit changes, make-up touch-ups, and overall fatigue, how will we know you can survive a marriage?
Last but not the least, nagging, nosy neighbourhood aunties and uncles are the lucky charm of every grand wedding. Try to locate five of this endangered kind (hint: they are all in Southall) and drag them to your baraat. Yes, yes, we know you call it a procession. But what's a procession without some dancing aunties and drunk uncles throwing some notes in the air?
That's all from me, Harri Puttar. Congratulations on your wedding and I hope you are blessed with a baby boy very soon. (Not that he will ever be king)
Yours lovingly,
A Respectful Indian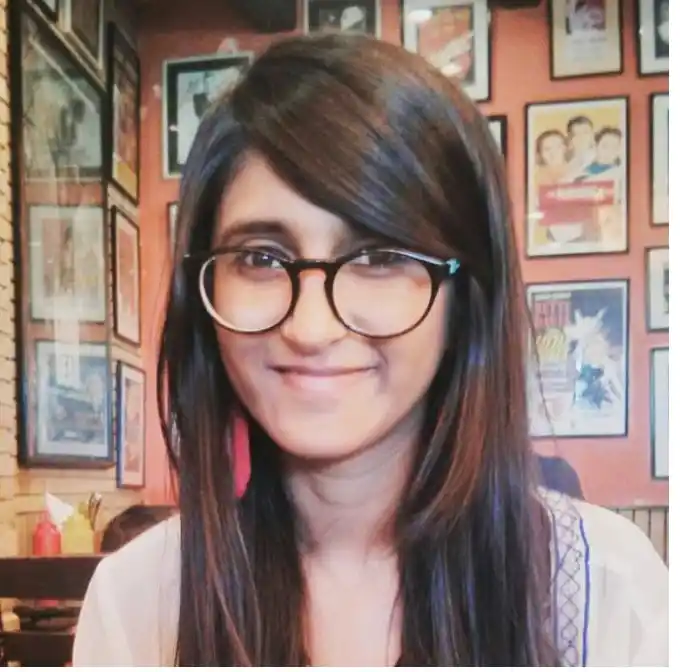 When not obsessing over TV shows, planning unaffordable vacations, or stuffing her face with french fries, Poulomi likes believing that some day her sense of humour will be darker than her under-eye circles.