Chetan Bhagat's first memoir, titled Harassing One Indian Girl, was released as WhatsApp screenshots and the second one was written as an email trail. After reviewing his seminal works, you realise Bhagat wasn't hitting on the women at all. In fact, he was only hitting on himself.
Last week blockbuster author Chetan Bhagat, fondly known as asshole to anyone with a literary bone in their body, released, not one, but two memoirs. The trendsetter that Bhagat is, instead of publishing a book, he went truly digital. In fact, it is so digital that it's not even an ebook on that dildo for sapiosexuals called the Kindle. The first memoir titled Harassing One Indian Girl was released as WhatsApp screenshots and the second one Harassing Second Indian Girl written as an email trail. I plan to review these seminal pieces of work in my column today.
Harassing One Indian Girl
I have braved the author's earlier works and always wondered, "Who talks like characters in a Chetan Bhagat book?" With this memoir it is clear that only Chetan Bhagat talks like Chetan Bhagat's characters. He starts off the WhatsApp message with:
"U r sweet and cute and funny and a nice human being
So I have decided to woo u
Please get wooed.
Say. Something. !."
Like all great works of literature, on closely examining the structure and nuance of the sentences, words just jump off the screen or the screenshot, and grab you by the throat. That Bhagat is a deep, dark, and complicated character is evident. In the first line, Bhagat tries to co-opt his love interest as a sibling by making his advances sound almost like an Archies card that you could give your sister on Raksha Bandhan. Maybe it's his way of trying to make her feel comfortable, because God knows all Indian girls need that reassurance when approached by the average Indian man.
But then suddenly, there is also an urge to dominate and play alpha, as the girl has ticked the "sweet", "cute", "funny" and yes, even "a nice human being" boxes. He makes his intentions clear: "And so I have decided to woo u."
And then, he flips back from being an aggressor to being submissive. "Please get wooed." Bhagat fetishises this role-play where he wants to feel powerless by requesting the girl to get wooed. And just when you think that role-play is what he wants, he breaks character again to become an almost violent alpha. He simply yells, "Say." Takes a dramatic pause and yells, "Something." And then punctuates the end of his move with what resembles a middle finger. These character traits give us an in-depth perspective of what Bhagat's keywords on YouPorn would be. "Alpha Submissive Sibling role-play." Complex man, this Bhagat. As the girl continues to deny Bhagat's advances, his writing gets a bit incoherent. He goes on to ask the girl if he is not different from other married men who hit on women outside of their marriage. At first, it doesn't make sense, but then the incoherence slowly fades into shades of true greatness. "U didn't think I was any different from them." Here's a man simultaneously philosophising his grief and fishing for compliments, while hitting on a woman who's clearly showing no interest in him. If I had this man's self- confidence I wouldn't be dissecting his WhatsApp screenshots to make a few bucks.
As the girl continues to make her displeasure known, he drops another "I just felt like wooing you :p". Just as I begin to wonder why India's best-selling author would stoop to such amateurish writing, the greatness hits me again. It is clear that he wants to keep the conversation so real that readers should know how mediocre authors sound when they don't have a team of highly paid editors working round the clock to make their text work. Maybe it's the Blair Witch Project of literature. Shoot amateurishly with a handycam to make it seem real. It's a literary device ahead of its times, really. We will know in a few years. As the girl continues to thwart his advances, it only seems like Bhagat's confidence is on the rise – it's like he is in it for the rejection.
But as you read further, the twist finally hits you. That all this while Chetan Bhagat wasn't hitting on the girl at all. In fact, he was only hitting on himself. First, he flatters himself by saying that for a man like him "action is not hard to get," and then he truly falls for himself by saying that he is looking for a woman who can "keep up to my pace of thought".
Oh, what a finely, crafted complicated love story Harassing One Indian Girl turned out to be!
Harassing One Indian Girl
This second memoir that was released in email form and could serve as a handbook for men on how to bring their A-game to the table. To put himself to the ultimate test, Bhagat this time picks another writer to serenade with his words. The first half of the memoir has Ira, Bhagat's love interest giving him a boring account of the mundane happenings of her life and ends the conversation with a harmless salutation "miss u kiss u" – a variant of "hugs n kisses" that Bhagat would otherwise have sent to maybe a sibling.
It almost seems like the story is going nowhere. And just when you decide to give up, Bhagat springs a surprise when you least expect it. He starts talking about his, well, ex yoga trainer. Bhagat crafitly writes, "He is a canadian guy, q a dude and v modern approach to life…sort of helps me a lot." What? Has he lost his mind, pimping another man who is q a dude, to the girl he wants to hit on? But therein lies Bhagat's greatness – forcefully setting up a love triangle where there was none. He tries to make the girl jealous by appearing to fall for another man, clearly positioning himself as an experimentative creative powerhouse.
In the final flip of the term, which could end up being his home run, Bhagat takes the harmless salutation, breaks it into two and asks her "kiss you hmmm… really. Figure of speech or something changing around here?" Do you see a pattern in his work? Again, he puts the onus completely on the girl by asking a question that will force her to doubt herself over whether her feelings have changed for him.  
But as you read further, the twist finally hits you. That all this while Chetan Bhagat wasn't hitting on the girl at all. In fact, he was only hitting on himself.
Predictably the girl completely avoids his enquiry on the kiss and acknowledges the yoga instructor who is "q a dude" and has a "v modern approach to life". Legends would, at this point, start bad-mouthing competition and start pitching themselves. Not Bhagat. He writes more about the yoga guy by going into details as to how close they are and builds him up further by saying "he's obv v fit and hot too btw". All this while sticking to the three-letters-per-word descriptor rule used by the masters of memoir-writing. And just when you don't see it coming, the twist, again!
He says, Patrick, the q a dude with a v modern approach to life who is obv v fit and hot too btw asks Bhagat "for guidance about his issues – calls me a v practical person". He was never hitting on the girl. And nor was he hitting on Patrick. Yes, he was just hitting on himself. Again. Flattering himself using the compliments he received from a person whom he paid monthly for his services.
These memoirs really give you a unique understanding into the functioning of one of contemporary India's finest minds. There is a style, a distinctive voice, and originality. Like John Grisham who is known for his edge-of-the-seat thrillers, Rupi Kaur who is known for nothing, and Eric Segal who is known for love stories, Bhagat will soon be known for, and own the genre of, undying self-love. These memoirs lend a fine, unfiltered and honest perspective into the life of Chetan Bhagat. I thought no autobiographical piece could come close to Andre Agassi's Open, but Bhagat finally  silences his critics by writing his most honest piece of work yet. Like Bhagat himself, his memoirs too are unputdownable.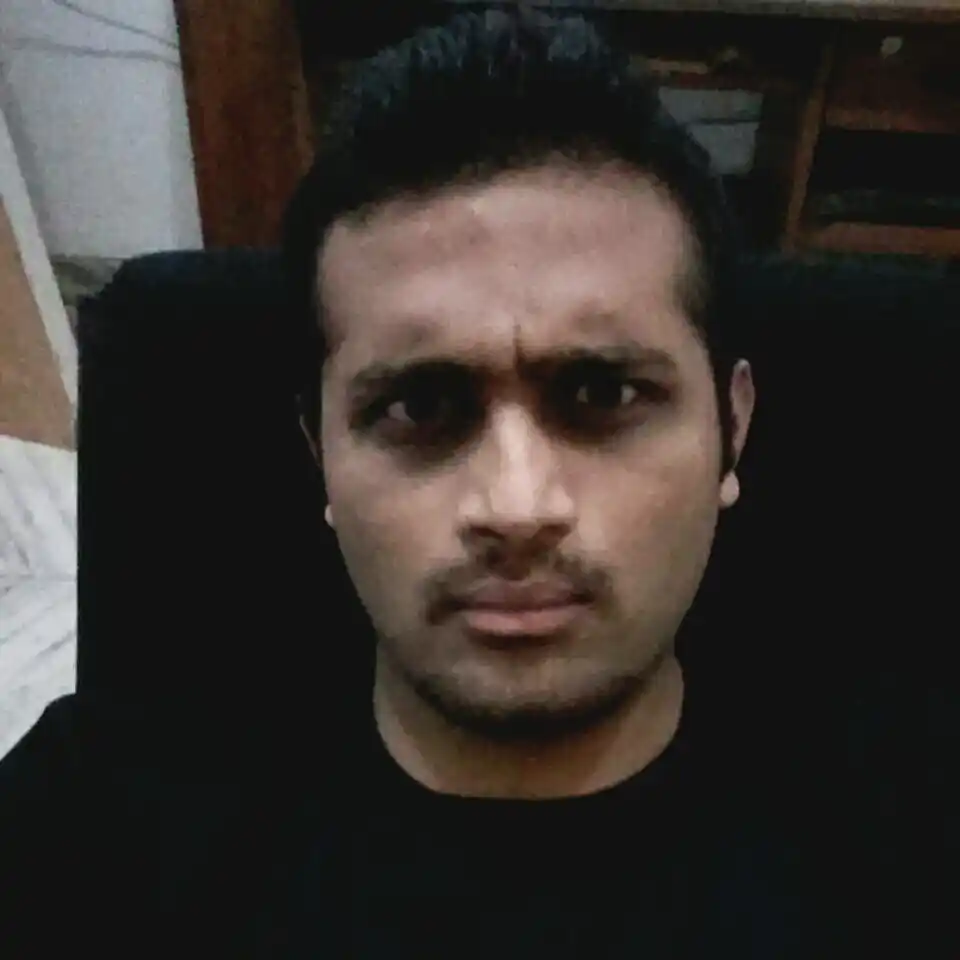 Devaiah Bopanna is a Mumbai-based writer who writes bad jokes for a living using non-living things. Follow him on Facebook, Twitter (@devaiahPB), and Instagram (@devaiah.bopanna). But don't follow him on his way back home because he will find that very creepy.