Words are falling chama cham cham. Conversations I overheard this rainy season.
Me: Bhaiyya, aap pluviophile ho? Powai chaloge?
Rickshaw driver: Nahi sahab, hum sapiosexual hai, hum meter se jaate hai.
Me: Dubai jayega ch**iye?
Boyfriend: Send clouds.
Girlfriend: Ok
Boyfriend: It's all grey, foggy, and blurred. Send a better one.
Kid: Where does rain come from dad?
Dad: Well beta, when two clouds love each other very much, they come close together, rub against each other… that's how it rains.
Kid: But Wikipedia says the water evaporates, it condenses to form clouds and the clouds precipitate to form rain.
Dad: Cancel the damn internet.
HR: Any employee found indulging in cloud blogging from office during working hours will be terminated.
Teacher: We caught your son watching Cloud Porn in class.
Father: Aur dilao laadle ko smartphone. What Cloud Porn was it exactly? Asian?
Mother: Mere parvarish me kya kami reh gayi thi?
Modiji: Rainy din aane wale hai.
IMD: Sir, inaccurate forecast dena humara kaam hai. Aap desh chalaiye.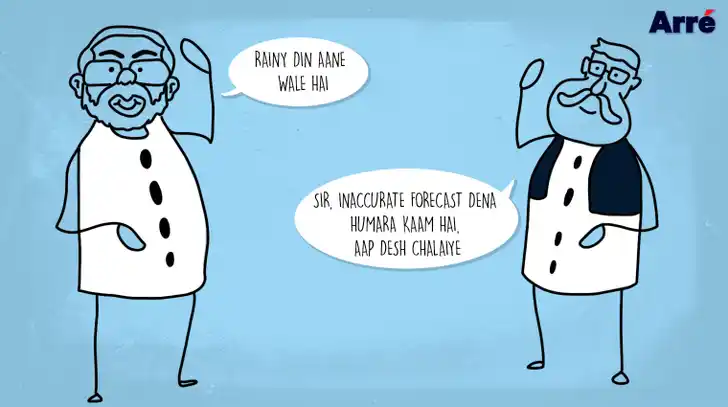 Guy 1: Will you look at the clouds on that one? I'd let her end my drought.
Guy 2: Stop objectifying weather, bro.
Guy 1: What? Didn't you keep talking about your ex's clouds all the time?
Girl: Are you a cat person or a dog person?
Guy: I'm a cats and dogs person during the monsoon. Lol.
Girl: *Blocks*
Girlfriend: Here's the clouds you asked for earlier. Hope they're less blurry this time.
Boyfriend: Damn babe, you turn my drizzle into a deluge.
Guy: My favourite author is Murakami.
Girl: Is it that time of the year already.
Patient: Give it to me straight doctor, how bad is it?
Doctor: Well it's not 26/7, but it's not Milan subway after an hour of rain either.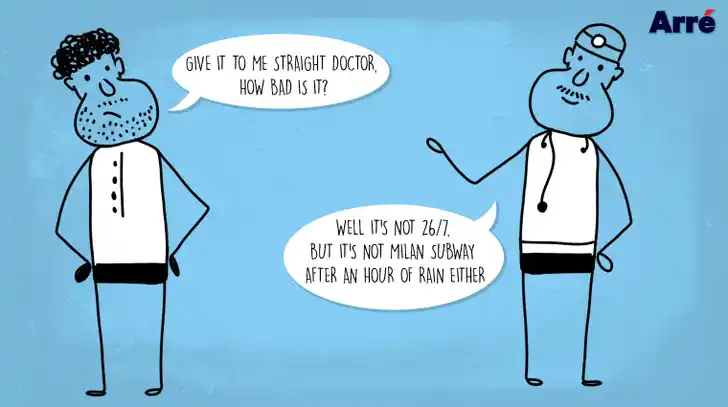 FB Post: To anyone stranded in Lower Parel. I can offer shelter, food, and clean towels. DM me for details. Share this status to help your friends. Like and heart react for validation. #MumbaiFloods2018 #HelpEachOtherOut #MumbaiSpirit
Comment one: Validation
Comment two: #PajamasAndUno
Comment three: Chup tharki
Cop: Tumhara indicator nahi chal raha hai. Licence dikhao.
Anu Malik: Dekho…
Also Anu: Baarish ho rahi hai. It's raining, it's raining, it's raining.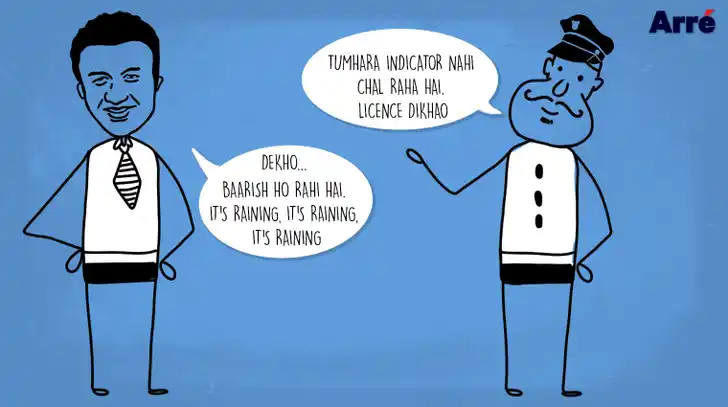 Girl: I like your perfume
Girl: Aww… thanks it's called Sweat and Petrichor During Rush Hour.
IMD Scientist: Honey, I'm working late on those forecasts. It could take a while, don't wait up.
Wife: Remember how we used to forecast when we just started dating? You spend more time at the office than at home. You don't even make me precipitate anymore.
Mumbai Police: Floods are bad, don't do floods kids.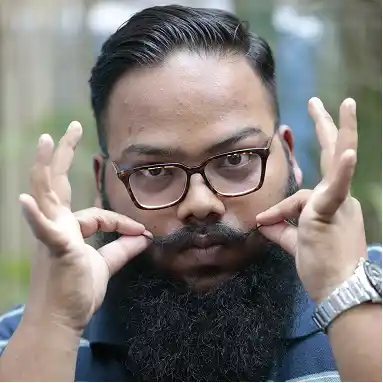 Damian loves playing videogames. If all the bounties he collected slaying zombies were tangible, he wouldn't need to write such bios. Seriously though, Damian used to be a cook who wrote, now he's just a writer who cooks.