Arnab Goswami quit the Editors' Guild of India in the middle of his show. But given the illustrious career that he's had over the years, this moment doesn't even feature in his top WTF moments.
Over the years, Arnab Goswami has produced some great moments on TV. Even his audience is confused whether they watch him for news or pure entertainment. On Monday, the actor-cum-anchor outdid himself yet again with his over-the-top antics when he announced that he was quitting the Editors' Guild of India on live TV.
When Arnab says👇

I hereby on live television resign from the Editor's Guild of India and I accuse you Shekhar Gupta of leading the compromise of Indian journalism.

A big fan of Arnab, he speaks the truth proud of him.#ArnabGoswami #PalgharLobbySilence pic.twitter.com/2GuaOa6JQo

— Harshadha Shirodkar 🇮🇳 (@shirodkarharshu) April 20, 2020
Amid a screaming match about the lynchings in Palghar, the Republic TV founder lashed out at veteran journalist and president of the Guild, Shekhar Gupta. "Shekhar Gupta, you hear it from me first. Whatever has been remaining of the credibility of the Editors' Guild of India has been destroyed by the abject silence on a series of fake news. It has become a self-serving organisation. I have been a member of the Editors' Guild for a long time. I, hereby, resign for absolute compromise of editorial ethics," he said.
Yes, Goswami memes are trending today, but given the illustrious career that he has had, this moment doesn't even feature in the top five WTF moments from his debates over the years. But you're in luck, because we've decided to compile a few for you.
Never, ever, ever, ever, ever, question Arnab's integrity.
When he gave the country the tongue-twister of the decade. To print, or not to print? And entered the Guinness Book of World Records for using the word print in a sentence the most number of times.
Arnab Goswami —

Print
Not Print
Imprint
Put anything to print
Not put anything to print
It may not be in print
It may be in print
It will be printed
Those in print must print the most unprintable truth.

Me —

'Mujhe Ghar Jana Hai' pic.twitter.com/RI8lre4g7k

— JASTEJ SINGH (@jastej) December 2, 2019
As a bonus, you can also enjoy HoeZaay's tech-support version here.
Arnab Tech Support 🖨️ pic.twitter.com/x8tzyiLWzP

— José Covaco (@HoeZaay) December 4, 2019
Filmmaker Aparna Sen is in the middle of a press conference. Goswami calls his reporter who is present there. The reporter puts the phone on loudspeaker. The anchor starts shouting at Sen who probably can't hear him and continues with her presser. Sorry fiction writers, even you couldn't make this up.
I listened to the press conference Aparna Sen did. You can't hear Arnab's voice anywhere.

Still Arnab claims that she can hear him yelling and she is not responding.

Orchestrated drama! pic.twitter.com/AlZIHJ53cz

— Renjith Thomas (@TowardsLiberti) July 25, 2019
Mahua Moitra showed Goswami the middle finger on live TV. Now, we know where the TMC MP built her patience over the years, not in the Himalayas but in Arnab's studio.
5. Goswami kept cutting to an empty Congress chair since the party had refused to send a spokesperson to his channel. A politician refusing a chair? How dare they.

If you're wondering whether Goswami will be able to top any of this, I humbly suggest you never, ever, ever, ever, write off his infinite capacity for entertainment. Or what he alone believes is journalism.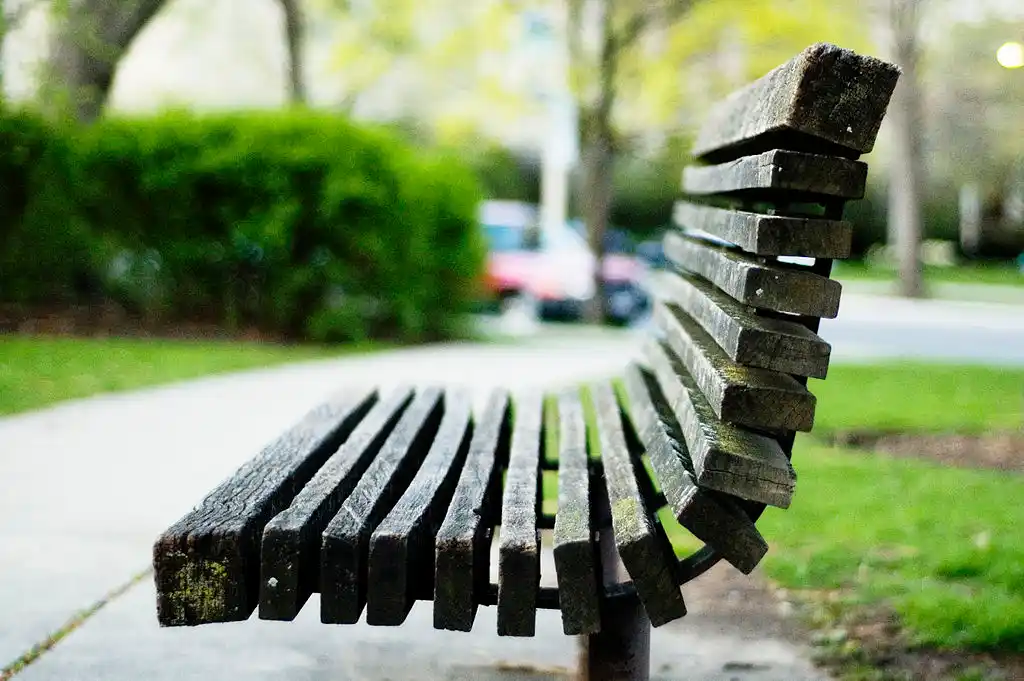 The Arré bench delivers stories that mattress. It hasn't achieved much sofar. But it's getting bedder.