Both the BJP and the Congress have released their campaign songs – "Phir Ek Bar, Modi Sarkar" and "Ab Hoga Nyay" – a few days before India goes to polls. We're proud to report that both feature the kind of sentimental vocals and intense instrumental breaks that we usually associate with good governance.
The two most highly anticipated singles of the summer have hit YouTube charts, and to everyone's surprise, not a single Punjabi rapper features in the credits. Apparently, we as a country decided at some point in the last few years that no manifesto would ever interest us as much as a Bollywood routine, so now we're being treated to individual music videos from both the BJP and the Congress detailing their vision for the future of the country.
We're proud to report that both feature the kind of sentimental vocals and intense instrumental breaks that we usually associate with good governance.
The first track was produced and released by the Congress nearly five years after its previous breakaway success, "Har Haath Shakti, Har Haath Tarakki". The new track, "Ab Hoga Nyay" dissects in detail the ways the BJP has supposedly let the country down, and boasts of the musical complexity of the famous Govinda song, "What is Mobile Number?" Written by lyricist Javed Akhtar, and sung by the first person the director met on the day, the new rap song apparently featured a verse so intense, the Election Commission had to step in and shut it down.
The BJP, meanwhile, released a song of its own just hours later. Following up on the immense success of club hits like, "Acche Din" and "Main Bhi Chowkidar", the new track "Phir Ek Bar, Modi Sarkar" promises to have dance floors on fire across the country (not literally, we hope!) This powerful rock ballad, which goes on for 25 minutes too long, boasts of evocative lyrics that'll make you nostalgic for a time when politicians didn't sing songs every time they wanted to prove their worth.
Now while both these tracks have released to great fanfare, it's clear that only one can win our hearts and votes. So to help decide which tune we elect our future government on, let's judge these songs on some important parameters, such as…
Ability to make a club bounce
The Congress has a clear upper hand here, considering their party chief has a history of being caught hanging out at raves. The catchy "Main Bhi Hindustani Hoon" is reminiscent of those swanky SUV ads you see on Zee Cafe – you're grooving, but you're also probably never going to buy that shit. The song even has members of the RSS shaking in their khakis, even if it's in anger. The BJP, meanwhile, shut down the club as soon as its song started playing, so that's not happening.
Karaoke potential
The BJP and its "dad rock" anthem win this round because no one wants to be the guy who stands up and sings a song about how amazing the Congress is in a bar full of drinking uncles. The BJP's song is also much easier to sing, considering most of the lyrics are so generic, you could invent a few on the fly and not change the general meaning.
TikTok-ability
Do NOT download this app anymore. You will go to jail.
And finally, relatability of music video
Assuming both parties were appealing to voters who've never seen a good music video before, we'd say both the BJP and the Congress did a pretty decent job. Still, both anthems did leave viewers wanting. In the BJP video, for instance, not a single person is shown standing in line at a bank or being magically transported to Pakistan. Meanwhile, of the many protagonists in the Congress video, not one pockets the entire budget in the end or yells "Rafale" into the camera…
Now clearly, both parties could have done better, considering we're only three days away from the first phase of elections, and no one has any idea who to vote for. Maybe next time, we can expect a special appearance from Prabhudeva, or a sitar solo from Zakir Hussain, but for now, it's a simple choice: Power ballad or rap song.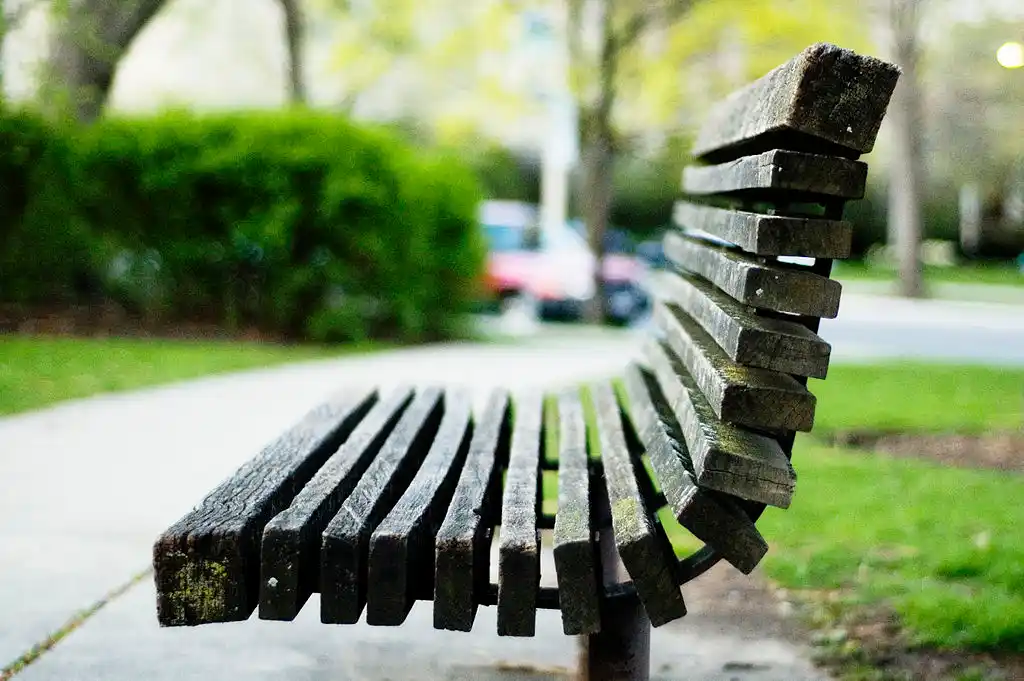 The Arré bench delivers stories that mattress. It hasn't achieved much sofar. But it's getting bedder.