Jet Airways may have offloaded Payal Rohatgi, but surprise, surprise she was picked for a Mars mission. All went well because she had a chance to do yoga ahead of the rocket launch.
NASA recently announced that select social media warriors from all over the world would be chosen to go to Mars. The announcement was made on the back of a study that proved that only specimens with an IQ lower than a fish can comfortably survive on the red planet. The first applicant for this programme was Payal Rohatgi of Bigg Boss and Jet Airways fame.
A NASA official, who requested anonymity, said that the selection process was extremely lengthy. First, they shortlisted the applications, according to the number of issues a user was outraged by: The higher the number, the better the chances of that user going to Mars. Analysts who were briefly studying the selection process said that this first step was essential according to Barfi's Law: The larger number of issues you have an opinion about, the stupider you tend to be (i.e. the lower your IQ tends to be).
Only 70 users were shortlisted after the first round, out of which 62 were Indians, two were Americans, four were Australians, one was French, and one was the famous English journalist Piers Morgan. The staggering number of Indians on this list not only revealed that the IQ of Indians on social media is lower than the rest of the world, it also revealed that Indians were capable of being outraged by anything at all. An official laughed and said, "The selection committee noticed that one Indian girl had plans to begin a change.org petition for being allowed to board flights late even on days one has not been able to do yoga."
The girl, who was later identified as Payal Rohatgi, was immediately placed on the first shortlist. Rohatgi, who became as irrelevant as Rahul Mahajan's drug addiction after Bigg Boss, was offered immunity by two selection committee members, which more or less confirms her seat to Mars.
A few days and eruptions of outrage later, it was finally time to go. All nine of them flew to NASA's HQ, where they were given basic space training.
The second round of shortlisting took place two days after everyone recovered from their outrage over the first list. A large number of Indians made things tougher for the committee to include people from diverse backgrounds. According to sources, the criterion for shortlisting in this round was simple. The committee just had to count the number of issues that were stupidly given a feminist/sexist/racist angle in order to generate outrage. Users who had a larger number of such tweets or statuses were shortlisted. Four Indians, one Frenchman, two Americans, and two Australians were picked. Out of these four Indians, three were girls from the same college. They are famous on Twitter and around their neighbourhood for being outraged about how there are no women pani puri vendors after the hashtag #GirlsCanSellPaniPuriToo trended at number one in India and number three globally. The fourth Indian was Rohtagi who put her missed flight down to racism because the flight attendant was Muslim and performing a "secularism act". Or something of the sort.
A few days and eruptions of outrage later, it was finally time to go. All nine of them flew to NASA's HQ, where they were given basic space training. Once that was done, they were put inside a rocket and were asked to not take selfies once the rocket was launched. All of them felt a bit uneasy at first as they had never done anything without tweeting about it or taking a selfie, but they adjusted to the situation. Things looked fine for Rohatgi because she had got a chance to practise yoga ahead of the rocket launch. Also a scientist not named Abdul was there to escort her even if she arrived late.
However, the mission abruptly ended five days after reaching Mars. The participants said they felt lifeless when they couldn't use Wi-Fi for three days straight. One girl apparently got anxiety attacks when she saw a beautiful landscape but wasn't able to Instagram it. The mission was aborted due to their deteriorating condition. Their claims of Mars not supporting life were termed as rubbish. Analysts say that having no Wi-Fi doesn't mean that Mars won't have life. The fact that they survived there for five days is a proof enough that life can exist on Mars. But nobody listened. From then until now, everyone is praising those nine users and are shocked at their survival. #9Bravehearts, #NoInternetNoLife and #MarsIsLifeless has been trending online for the last three days.
The NASA mission is now over and everyone has returned to their respective countries. The three Indian girls have been offered a wild- card entry in the Bigg Boss House, the American guys are defending Trump even more fervently now, and no one cares about the Australian. Rohatgi's legs were seen doing yoga in a YouTube video and she has been taking more and more Jet Airways flights while going live on Facebook with each one of them. The last one to Ernakulam (which Payal referred to as Ernie) saw her snoring for 45 minutes.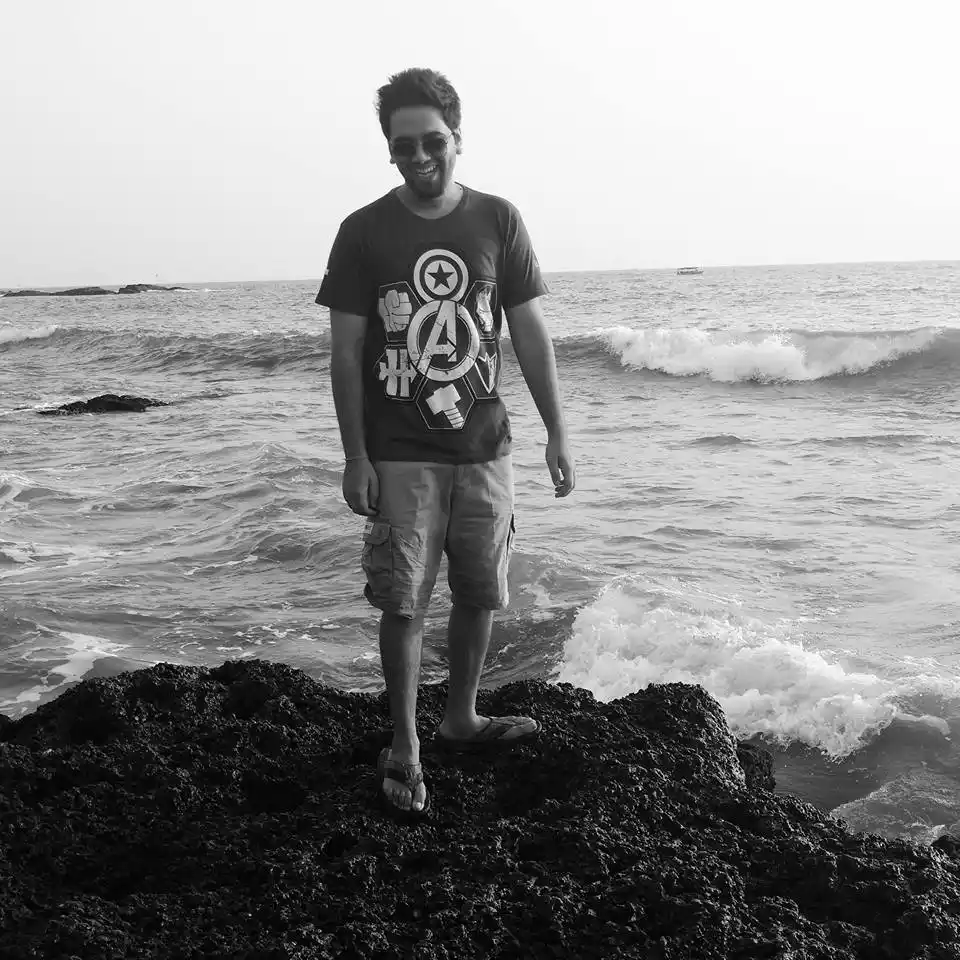 Vishal Dayama is a full-time part-timer, who religiously dedicates his life to cracking bad jokes. He is @sarcusstic on Twitter and a loser in real life.