While the producers of Padmaavat move Supreme Court to challenge the ban in Haryana, Gujarat, Rajasthan, and MP, let's get realistic and look at the states that will also be banning the film in the coming week.
This year's Republic Day weekend is going to be a memorable one, and it's not going to be because of the parade. On January 25, Padmaavat will finally hit the theatres, a film whose BTS "making of" will be titled How to Lynch Directors and Intimidate People.
The Rajput Karni Sena's long battle with the film seems to be bearing fruit too, as four states so far have come forward to announce that they will be banning Padmaavat. While the producers of the film lobby Supreme Court to challenge the ban in Gujarat, Rajasthan, Madhya Pradesh, and Haryana, I'm taking the opportunity to be slightly more realistic and prepare a list of the states that will be banning the movie in the coming week.
Uttar Pradesh
It's cute how UP CM Yogi Adityanath is playing coy by saying he is no "future-teller" when asked whether Padmaavat will be released in Uttar Pradesh theatres or not. Let's be serious Yogiji, the land of anti-Romeo squads isn't going to allow a film that according to popular imagination has a Rajput queen romancing a Muslim sultan, no matter how much Sanjay Leela Bhansali pleads otherwise. I predict January 25 is going to see UP movie halls blockaded by scores of angry men carrying Karni Sena flags while riding triple-seat on a fleet of motorcycles. Of course, the UP dark cloud has a silver lining. In a bid to score points over his Twitter rival, Karnataka CM Siddaramaiah will probably screen the film in his state.
Bihar
Padmaavat's makers will be keeping their fingers crossed about getting cleared for release in Bihar. The ongoing alcohol prohibition in the state means that hooligans will have less incentive to commit arson and vandalism. In fact, Bihar CM Nitish Kumar may probably enter into an agreement with SLB (Cinemaha Gatbandhan?) to safely oversee Padmaavat's time in theatres. Only, I have a feeling Kumar will feel an old itch on January 25, and call off the Grand Alliance, leaving Padmaavat shut out of Bihar, and SLB feeling a new sense of kinship with Lalu Prasad Yadav.
Additionally, Jammu & Kashmir will invariably join the ban as CM Mufti will realise there's no point screening a film when the cinemas are shuttered anyway.
Delhi
Arvind Kejriwal might be An Insignificant Man, but he is still Delhi CM. The Aam Aadmi Party leader is likely to fight for the right of the common man to watch Padmaavat, and will push for the film to get screened in Delhi, despite the Rajput Karni Sena's threats of burning down theatres. The only problem is that with the Delhi smog already choking their lungs, patrons might not realise that the movie hall is on fire before it's too late. To combat this and make crowd management easier in case of an emergency, Kejriwal will declare an odd-even system based on people's birthdays according to which they will be able to go to the theatres to catch the movie. Let's just hope that come January 25, no one throws black ink on the multiplex screens.
Maharashtra
Chief Minister Devendra Fadnavis is in quite a bind. On one hand, he has to protect members of the most high-profile industry in his state and has Mumbai Police arrest 132 members of the Karni Sena. But on the other hand, he has ministers from within his own party calling for a ban on Padmaavat. Fadnavis would hate to have to give his "we salute the spirit of Mumbai" speech so early in the year if things were to go wrong. Given how events in Mumbai have been unfolding this month, I expect Padmaavat to be slotted for release as per schedule, but January 25 to be declared Maharashtra Bandh at the eleventh hour.
The fact that most of these states will be ruled by the BJP or its allies will be purely coincidental, and no one should read anything further into it. Additionally, Jammu & Kashmir will invariably join the ban as CM Mufti will realise there's no point screening a film when the cinemas are shuttered anyway, and Meghalaya and Mizoram in the North-East will ban it because they don't speak Hindi anyway.
In the end, SLB, Deepika, and Ranveer Singh will be frantically messaging each other on the eve of the release, asking if they even have been given a venue for the premiere party and Padmaavat's producers will be left with the unenviable prospect of having to make back SLB's exorbitant ₹190-crore budget in overseas markets. Sadly for them, the Karni Sena has threatened to disrupt screenings worldwide, to protect the reputation of their fictional queen, even in faraway London.
God Save the Queen. But which one?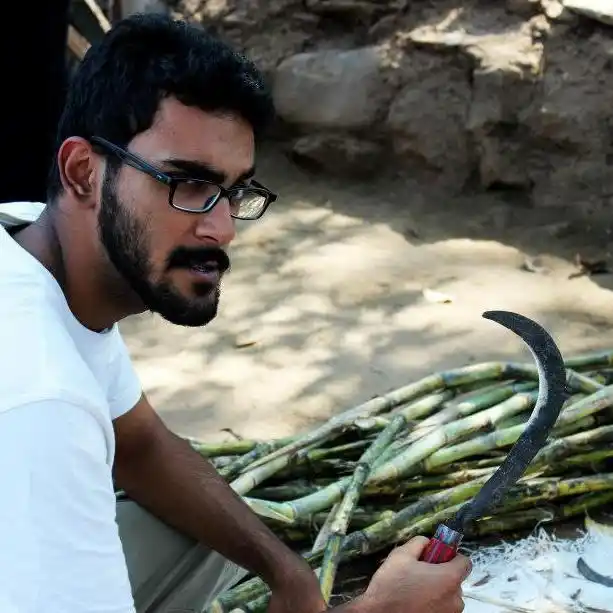 Dushyant Shekhawat really likes his mustache. He grew it himself. You can find him on Twitter at @SeriousDushyant.