When Oscar and Filmfare locked eyes, the greatest romance in showbiz ensued. You won't believe what happened next.
The story of the steamy affair between Oscar and the Black Lady began years ago, when Oscar visited India as part of Leonardo DiCaprio's entourage. Back then, slum tourism was the rage and Oscar came all the way to India to give back what was left behind by Danny Boyle – Anil Kapoor.
As with any visiting Hollywood star, there was a grand party thrown at Shah Rukh Khan's house. It was there that Oscar was wowed by the ebony-skinned beauty, silently sipping champagne, sitting between Kajol and Rekha. Rumour mills went into overdrive as paparazzi photos of Oscar and Filmfare burning the dance floor at Mannat were splashed across tabloids. After all, both have had long, illustrious careers, and their coming together was big news for an industry that has been writing about Amitabh and Rekha for 30 years now.
"I always knew Indian women loved to dance, but she's something else," Oscar gushingly told the media after that first encounter.
Months later, when Page 3 reporters had asked Filmfare what was brewing, she was quick to dismiss news of the affair as a rumour. "Those photos of us kissing at the Kodak Theatre were taken out of context. We're just friends…. with benefits."
Their first date was lit from the start. Their chemistry was capable of lighting studios from Mumbai to LA on fire, so it took place somewhere in the middle of the two continents.
"Hold me like Leo held Kate, Oscar," she said with stars in her eyes. 
"Kiss me like Karisma kissed Aamir in Raja Hindustani," he replied.
"Treat me like one of your Slumdog Millionaires," she begged.
"Show me your choreographed item number skills," he answered.
Things went on in this vein, and the story moved along, as passionate as a movie based on a Nicholas Sparks novel. Oscar and Filmfare were madly in love, and didn't care about what the world had to say. One weekend, Oscar was seen partying with Filmfare and her newest friends, Shahid Kapoor and Alia Bhatt, at Sunburn Festival in Goa. On yet another weekend, they were spotted, sporting winter coats and sunglasses, soaking in some culture at MoMA in New York. The rumoured couple attended yacht parties on the French Riviera and disappeared for hush-hush retreats into mountain chalets in Yash Raj's Switzerland. 
Oscar was torn. On one hand, he loved Filmfare with burning passion, but on the other, Meryl was the best actress in the whole wide world.
From "friends with benefits", they moved on to a new phase of their relationship – from Sex and the City to When Harry Met Sally, from Befikre to Kabhi Khushi Kabhie Gham. They were planning for gorgeous gold-black babies. It was a beautiful time, but alas… it was not to last.
Cracks in the relationship began to appear around the time Filmfare threw her annual gala. Sources close to the couple say it was her love for three-hour-long musicals that made the first cut on this doomed relationship. At the gala's after-party, she is rumoured to have mocked her beau Oscar while introducing him to her favourite superstar, Aamir Khan, whom she loved despite the fact that he never gave her the time of day.
"Meet Aamir, my dear. It's really a shame you didn't give Lagaan a trophy," Filmfare is reported to have said quite cattily.
Apparently, Oscar replied, "Oh darling, what do you know? Did you even see No Man's Land that year?"
Though Filmfare had in fact not seen No Man's Land, she refused to admit that a film which didn't feature a cricket-playing baba, who also sings and dances while helping free his village from British oppression could be better than Lagaan. This disagreement over artistic merit led to horrible fights, and prompted the couple to take time off. #TeamFilmfare and #NotAllOscars were some of the most popular hashtags on social media during this spell in their relationship.
While Filmfare's followers pointed out Oscar's predilection for favouring white actors and unnecessarily raking in politics, gender, and identity into showbiz, Oscar's supporters criticised Filmfare for doling out awards based on who was ready to dance at award functions.
In those dark times, Oscar missed his beloved. He thought about joining his dear friends from the "In Memoriam" videos, all the while thinking of Filmfare, pining away alone in her Versova apartment. But just as the couple began mending bridges, another scandal rocked the relationship. Filmfare had always been jealous of one of Oscar's oldest BFFs and rumoured former lover, one Meryl Streep. Oscar had been spotted in Meryl's arms far too many times for Filmfare to look away. A close friend of Oscar, who did not wish to be named, said Filmfare gave him an ultimatum: "No more Meryl."
Oscar was torn. On one hand, he loved Filmfare with burning passion, but on the other, Meryl was the best actress in the whole wide world. As the date for Oscar's annual ceremony crept closer, well-wishers of the couple waited with bated breath. Would he? Wouldn't he? As fate would have it, Oscar was compelled to give Meryl Streep her 20thnomination this year. That was the final nail in the coffin.
Being the diva that she was, Filmfare couldn't take the insult. She dumped Oscar in the most humiliating way imaginable, via a tweet. Then, she directed her energy to ruining his big night. Filmfare paid a stiff price to swap Oscar's envelopes that fateful night, leading to a mix-up when the top award was being announced. One publicly broadcasted faux pas later, Oscar's lofty reputation lay in ruins, proving true the old adage… Hell hath no fury like a trophy scorned.
Looks like for this Hollywood-Bollywood romance, there will be no sequel.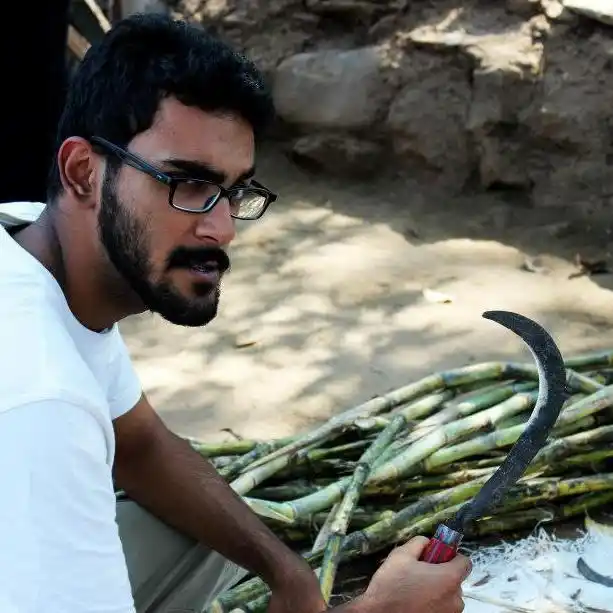 Dushyant Shekhawat really likes his mustache. He grew it himself. You can find him on Twitter at @SeriousDushyant.