What is common to all the 12 Zodiac signs this month? It's a good time to lock yourself up in the house and hide under the bed.
Libra
You are under threat of suffering divine retribution this month, after tweeting to celebrate the Supreme Court order lifting the ban on women entering Sabarimala Temple. As we all know, this angers Lord Ayyappa, and just like he flooded Kerala, the faucet in your bathroom shall mysteriously be left running while you are out of the house, completely ruining your new rug and shorting out your MacBook charger.
Scorpio
Be wary of social media this month, as it can be a treacherous place. Do not expect any dreams of finding fame and celebrity to come true. Even if Ajay Devgn slides into your DMs and gives you his direct contact number to offer you a film role, dialling it will put you on hold with Swiggy customer care instead. He will then respond with "LOL pranked".
Sagittarius
Just in case you've said anything in support of Tanushree Dutta over the past couple of days, you should know that you've invited great conflict into your life. Vivek Agnihotri, another director indirectly accused by Dutta, will add you to his list of urban Naxals, and sic the trolls of Squint Neon and other noxious groups on your inbox. Be strong and remember, better an urban Naxal than an urban pervert.
Capricorn
The release of the Thugs of Hindostan trailer will prove to be a source of much stress for you, as your best friend will devise a drinking game based on it. For every blatant rip-off "inspired" by the Pirates of the Caribbean franchise, you will have to take a vodka shot. This will lead to a devil of a hangover and cause you to oversleep and miss your train to work.
The month of October will not be kind to you when it comes to academia. This will be because the defence minister will declare your alma mater to be an anti-national institution like JNU.
Aquarius
Doesn't matter if you love reading, stay away from books and libraries this October. Should you be seen in possession of a book deemed suspicious, the ATS might send a squad to arrest you under a vague act for being security threat. If you insist on reading supposedly dangerous material, stock your home with canned goods and pay your internet bill to make your house arrest feel less oppressive.
Pisces
The stars suggest that you be cautious this month when it comes to matters of love. Routine discussions with your partner have the potential to flare up into huge arguments. So pay special attention to not slip into a discussion about the adultery verdict with your partner, unless you want to be accused of using the Supreme Court to come clean about cheating.
Aries
This month is a good one for you to indulge in travelling. You can finally live out your fantasy of flying to every state in India, since Sikkim has finally got its own airport. However, you must meditate for patience during the flight, which will be filled with dozens of #wanderlust-stricken travellers, giving you a migraine from all the camera flashes and selfies being taken on board the plane.
Taurus
The month of October will not be kind to you when it comes to academia. This will be because the defence minister will declare your alma mater to be an anti-national institution like JNU. You might gain some short-lived notoriety when your class photo is broadcast on Republic TV while Arnab screams about having unearthed a terrorist sleeper cell.
Gemini
You will spend the month trying desperately to catch up on all the shows added to your viewing list after the Emmy awards. However, halfway through Westworld, the friend whose Hotstar account you use will change his password, leaving you clueless about what happens at the end of the season. Avoid making small talk with friends and coworkers unless you want to end up embarrassed over how far behind the times you are.
Cancer
Signs from the universe point to great upheaval in your professional life. A discussion over the Rafale scam at the watercooler will turn into a full-blown shouting match. Watch out for flying staplers.
Leo
A long-standing mystery in your life shall be resolved this month, but nobody said it will be a satisfactory conclusion for you. You will learn that your new iPhone, which has been missing for a week now, was resting in the lap of your Ganpati idol so that you could play that Avicii song during the visarjan procession. Try not to take the loss too hard, visarjan is all about letting go of attachments.
Virgo
October is a month for you to focus on your family, and that means your whole family. Now that cows are the mothers of the nation, according to the Uttarakhand government, you must give them the same love you would give your human mother to avoid serious obstacles at work. This means visiting your nearest gaushala wearing an "I Love You, Mom" T-shirt and carrying grass-flavoured cupcakes. If you fail to do this someone will steal your lunch from the office fridge at least twice a week.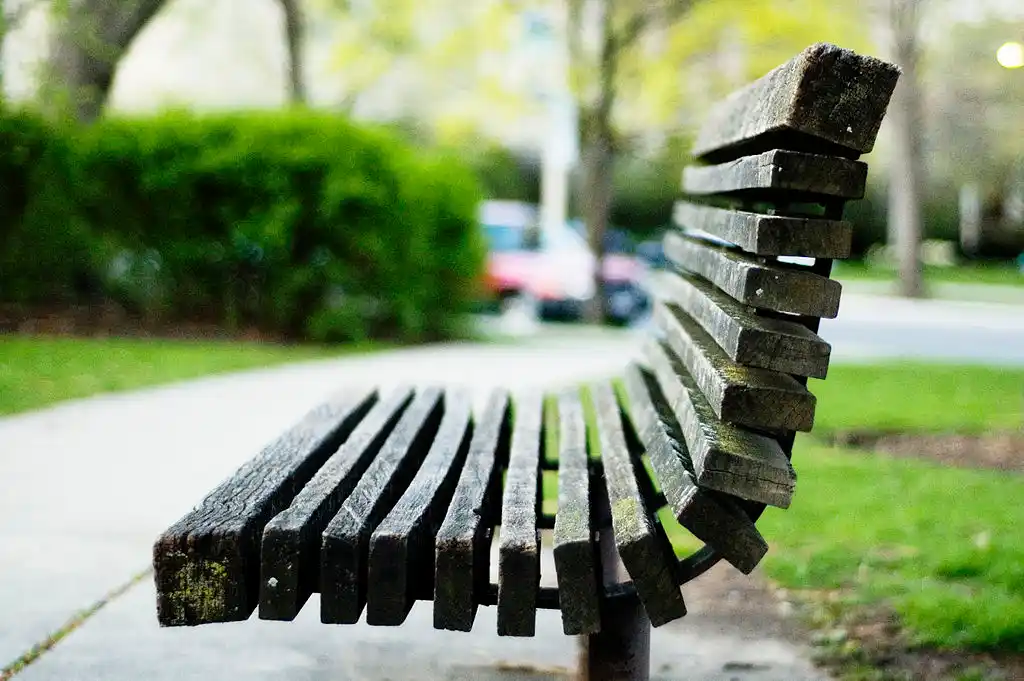 The Arré bench delivers stories that mattress. It hasn't achieved much sofar. But it's getting bedder.