An in-depth investigation by a secret organisation of intrepid journalists has uncovered the cholesterol-laden truth behind Kim Jong-Un's visit to South Korea.
Seoul, April 27: An exposé by JOINT, the Journalistic Organisation for Investigating News Thoroughly, has revealed that North Korea's Supreme Leader (Bad Haircuts and Fitness Division) Kim Jong-un strayed into neighbouring South Korea looking for a McDonald's cheeseburger after US President Donald Trump announced harsh, new sanctions on the country. The meeting was originally reported to be the start of peace talks between the two countries whose relations have been described as "soggy". But those reports have proven to be a cover-up, sources tell News Weed.
After crossing the Korean Demilitarised Zone, the border between the two countries, Kim was greeted by the South Korean president Moon Jae-In and taken to the peace summit. Sources present at the meeting have informed us that the North Korean leader was hugely upset as the hosts chose to serve traditional snacks instead of Big Macs, which made Kim, stomp his feet and threaten nuclear retaliation.
The move is being watched very closely by international relations experts, who have witnessed tensions between North Korea and America escalating at an alarming pace. Last year Pyongyang conducted its sixth nuclear test, prompting Kim Jong-un's lost twin across the Pacific, Donald Trump, to declare that he would "totally destroy" the country (it is yet unclear whether Trump meant North Korea or his own country.)
These concerns have been laid to waste by the present exposé.
The explosive investigation also revealed that earlier this year, the Supreme Leader was roused from his slumber by North Korea's state-appointed bearer of bad news, Sum Ting-Up. On being informed of the impending shortage of burgers in the nation and after consulting with Minister of National Hunger, Mun Chi-Gon, he decided to undertake the perilous journey south in the quest for a Big Mac.
"Here the minimum wage is enough for me to feed my family, plus no one can send my family to a work camp if I take a day off," said Mek Mo-Nyuk
According to experts, the shortage of burgers made Kim hangry and is the chief reason he spoke about the nuclear button in his office desk. "I thought it would scare America and I'd get my happy meals. But after Trump announced that he had a bigger and better button, I had no choice but to turn to China," he reportedly told the hunger minister.
Kim made a secret visit to China last month to try out the latest regional addition to the McDonald's fast food menu, the Puppy McPuff. He decided to have a chat with Chinese President Xi Jinping mainly because the wait time for his order was exceptionally long. When asked by reporters how he liked China, Kim said it was just like North Korea without the bad haircuts.
The move south comes with its own controversy. Questions have been raised about what happened to MarxDonald's, North Korea's national fast-food service. Though the state media has reported that the outlet is currently shut for routine maintenance, North Korea experts say that Kim had the entire staff executed after they forgot to send him extra sachets of ketchup with his takeaway order.
Sources tell us that news of Kim's visit sent the McDonald's staff in Seoul into a tizzy. Most of the workers are North Korean scientists who had defected for more lucrative career prospects. "Here the minimum wage is enough for me to feed my family, plus no one can send my family to a work camp if I take a day off," said Mek Mo-Nyuk, North Korean nuclear scientist turned South Korean McDonald's worker.
We reached out to the Supreme Leader for a quote. Asked if he'd agree to meet the leaders of Japan, China, and Russia while in South Korea, who are eager to meet the notoriously shy leader, Kim replied, "I would love to stay and chat. They're all my father's old drinking comrades. But I've got more pressing issues at hand." At the time of going to press, it was learnt from sources within Kim's closely guarded palace that the "pressing issue" is the impending execution of his hairdresser Maek Nu-Perm, who has been sentenced to death for suggesting Kim Jong-un get a new haircut.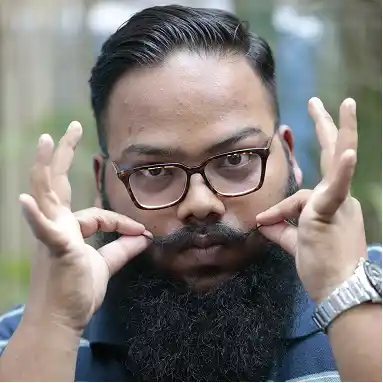 Damian loves playing videogames. If all the bounties he collected slaying zombies were tangible, he wouldn't need to write such bios. Seriously though, Damian used to be a cook who wrote, now he's just a writer who cooks.