"What is she thinking?" That's what everyone said when reports of Nimrat Kaur dating Ravi Shastri surfaced. But love is like a tracer bullet, it can hit anyone.
Why is life sooooo unfair? Why do the worst candidates get the best in life? Instead of complaining further, let's get straight to the point – I have a HUGE crush on Nimrat Kaur. I'd already pictured a life with her like Uday Chopra with Esha Deol in Dhoom. She's attractive, sexy, articulate, talented, and I have always admired her body of work and her choices in film.
Nimrat's had a hold on my heart since I first saw her eating chocolate in that unforgettable Cadbury commercial. Or at least, she did until yesterday. Until she was paired with the Indian team's cliche king, aka cricket coach Ravi Shastri. Not that I ever did, but it feels gratifying to ask: What chance do I stand now? It's the exact same thought I had when PC took off with that singer boy, and Anushka with… ok, at least she paired up with a legit superstar.
At first, I was tempted to react to the Nimrat-Ravi report in the same way Donald Trump reacts to every piece of news, by branding it fake. But then, I took a couple of deep breaths as I was roaming in the park, thereby spending more time on ground than Hardik Pandya with the bat in Southampton. I decided to give the actress the benefit of the doubt. The reports are probably rubbish, much like KL Rahul's performances in England. Unfortunately, her reaction on social media seems to indicate otherwise.
Nimrat Kaur was defensive, a trait some of our batsmen could've used in the ongoing series.
Was it an indicator that there is some truth to the reports? I always thought if we had to link Nimrat Kaur with a cricketer, it would be someone like Rahul Dravid. But while Rahul Dravid is the gentleman of cricket, Ravi Shastri is its Arnab Goswami.
While Nimrat deflected the rumours with a coy tweet, in this pressure-cooker situation Shastri was much more belligerent, firing on all cylinders.
I'd even have understood if she'd fallen hook, line and sinker for Imran Khan, despite all the cross-border issues, his history, and the recent book by one of his ex-wives. In fact, I'd have thought, "What a brave woman," given what Sania Mirza and Navjot Singh Sidhu have gone through. It would have tied in with her persona of making bold, independent choices in life. But Ravi Shastri? I thought he was already in a relationship with Virat Kohli, given how he looks at him during press conferences.  
I'm no psychic and can only go by what I see and hear on sports channels. Mr Shastri does not come across as particularly eloquent. You'd be a millionaire if you received a rupee for every cliché that he spouts. He makes Ashish Nehra seem erudite. Whenever the camera pans to him during the games, he looks angry like the uncle at the wedding who is not happy with the paneer gravy.
While Nimrat deflected the rumours with a coy tweet, in this pressure-cooker situation Shastri was much more belligerent, firing on all cylinders. In an interview to Mid-Day, Shastri dismissed the story as "the biggest load of cow dung". With the importance gau mata gets nowadays, I'm not sure whether that's a good thing or a bad thing, but it certainly isn't polite dinner-table conversation.
But hey, even the best among us have our failings. Maybe Nimrat has seen Anushka in the stands and said to herself, "I want that. I want to be part of a team that only does well on the sub-continent. That way whenever we are overseas, I can fulfil my ambitions of #wanderlusting with my partner." Meanwhile, Shastri probably took a look at how well the public has received Priyanka Chopra's engagement with Nick Jonas and decided, "Finally, I can say goodbye to age-related dating conventions." And isn't two people making each other happy what every healthy relationship is all about? (Not if you're Indian — then it's always just a case of haaye-tauba and "matlab, Ravi Shastri?!")
We wish you well, Nimrat. Love, after all, is like a tracer bullet, it can hit anyone.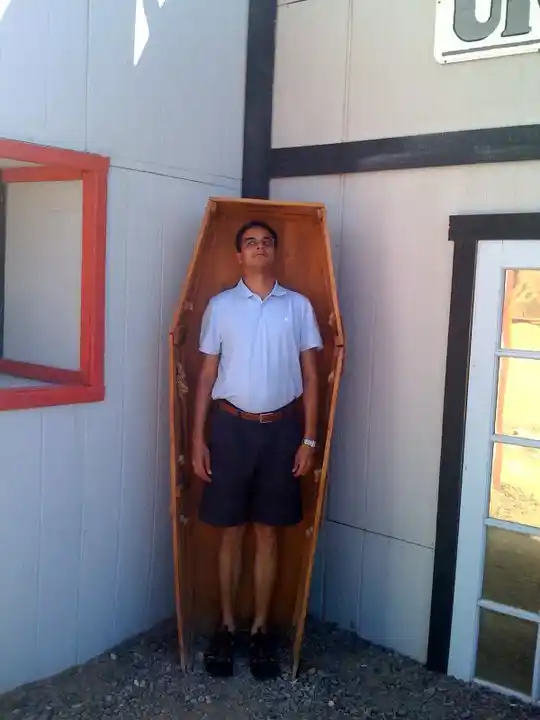 Deepak was a tax accountant and is now trying to make it as a writer. Why you ask? Ever tried filing your tax return online?