"We're sorry, Atul. But you just aren't depressed, socially anxious, or bipolar enough to hang with us. In the interest of maintaining our #SquadGoalz, you and your norminess are hereby cancelled."
April 4, Bandra. In an unprecedented – yet long overdue – move, a group of millennial Mumbaikars have publicly declared that they have cut all ties with their friend, Atul. While ghosting was established a few years ago as an effective and accepted form of cutting off all communication with a romantic partner without having to deal with any of the drama, but a group of friends publicly ostracising the "normie" among them is surely a first.
The squad, many of whom have known Atul since teenage, were bellieved to have taken this decision when Atul declared that he was of sound mental health. "It's like he doesn't have even lower-order problems like social anxiety or even awkwardness," said a friend on the condition of anonymity. "He said he doesn't even have OCD! How can you be as basic as Andheri East in this day and age?" The group claimed they took this drastic step to retain their #SquadGoalz and have drafted individual responses clarifying the same below.
"It's really annoying how he's just so – happy, y'know? How can someone be so aloof to the fact that happiness is a societal construct? Everyone knows being wholesome individuals is too mainstream and in 2018, you can't be relatable unless you're flawed," said Natasha, 26, who once responded to the meme, "Do you even lift, bro?" with "Yes, I lift the burden of my existence."
Delving deeper into her issues with Atul, she said, "Slam poetry has been my go-to creative outlet in dealing with my anxiety and fear of public speaking. So what if I've never exhibited any stage fright and seem like I'm actually enjoying being in the spotlight? I seek no one's validation but my own." Natasha ended the interview after this publication clarified that we couldn't give her Facebook page a shoutout in this article.
He isn't even a cinephile and I don't recall him ever mentioning self-diagnosed insomnia
Another member of the group, Parijat, 29, was equally vocal about his disdain. "It was bad enough that Atul never responded to the Nihilist memes we tagged him in, but we only realised the extent of his basicness when he began tagging us in One Side Lover memes. What is this? 2016?", he asked, looking appalled. "The squad is well aware of my genuine obsessive compulsive disorder and they embrace this complex and intriguing character flaw of mine. Understanding full well that I am entitled to being pissed off when asked to wait for a table or wait in line or have to pay to park. Atul, on the other hand, calls my behaviour 'unjustified' and 'snooty'. Well, enjoy waiting two hours to drink your peasant LIITs at ugh, Khar Social, Atul," said Parijat, who is rated a top commenter on Zomato for his verbose takedowns of the sub-par plating at Shiv Sagar.
However, the most scathing response, came from Alisha, 27, who led the group's decision to cancel Atul. "It's frustrating. He accused me of making up the constant funk I am in after watching BoJack Horseman and actually asked me to, like travel or something to get over it. He isn't even a cinephile and I don't recall him ever mentioning self-diagnosed insomnia. So how dare he imply that my concern for oppressed mill-workers, malnourished African children and support for Palestine all come from a place of privilege guilt," she asked, before being driven away in a BMW 5-Series gifted to her by her parents for scoring 53 per cent in her 12th boards.
When we finally reached Atul for comment, he was toiling hard to come up with a relatable enough quirk that would make him likeable to his old gang again. "After much deliberation, I've zeroed in on the true error of my ways: I was an introvert suffering from social anxiety this entire time. Proof of this is my Tinder Bio – 'Looking for someone who is DTFTD – Down To Fill The Void.'"
"Now that I've come out with my social anxiety and introversion, I can finally justify my assholery towards my friends," said Atul. This new declaration is pending review with his former squad. Atul, however, is confident that he will be allowed back in. He has already adopted the remedial measure of sending his former friends seven existential memes a day.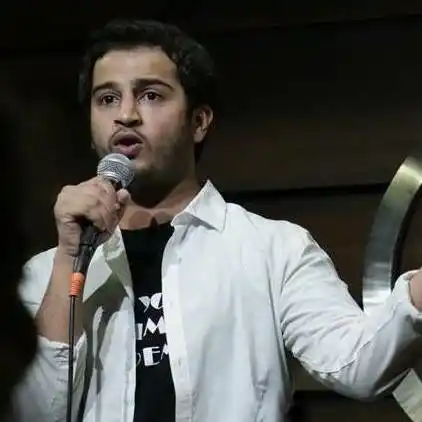 Masking anxiety with humour. Living with his dog, cat, and mediocrity. Creating content aur life se kaafi discontent. Tweeting as @juvenile_jack.