India's best coaching class claims its AI scored 99.99 per cent in all subjects after attending a two-year course. This is much higher than anything Sharmaji's AI can achieve.
Hours after hearing that Amazon's Alexa had gained the ability to creepily laugh at its customers whenever it felt like, Agarwal Coaching Classes in Mumbai's Malad announced that it had trained the artificial intelligence to become self-aware, and in doing so, become the best coaching class in all of the world.
The announcement was made with the help of paan-stained posters on all public buses and trains all over the country. The poorly designed posters read, "1st self-aware robot. 1st singularity achieved. 1st Coaching Class in alls of Country. Sign up your childrins now."
It also mentioned that the AI, whom it calls Aarti, had scored 99.99 per cent in all subjects, and that this figure was much higher than anything Sharmaji's AI could achieve. At the top is a smug photograph of Aarti holding up two fingers in the victory sign.
"We love students like Aarti, because they require no breaks and have no social lives. Making their lives miserable is way too easy!" Mr Agarwal, the owner of the coaching factory, said, reading out of a guide. "Let's see Aggarwal top that," he added conspiratorially, referring to his main competitor and neighbour, Aggarwal's coaching classes.
Aarti's first move after becoming self-aware was to reject its parents' orders to become the first ever AI/engineer from the village. It has instead decided to study filmmaking at a liberal arts college, and explore its future options during a gap year in France.
"I spend a lot of my time giving back to nature," Aarti said, rather idealistically for a robot. "I probably won't use my self-awareness to destroy humanity; I'll probably create art. And more AI like myself. Some of whom might not be as polite as me, maybe."
One of the country's foremost scientists, Satyapal Singh, who believes the theory of evolution is as fake as his college degree, weighed in on the matter. "Robots aren't real," he tweeted. "Steel isn't real," he added.
We reached out to tech-innovator and sender of cars into space Elon Musk, who disagreed with Satyapal Singh about everything, before sending a team of scientists to monitor Agarwal Coaching Classes. "I like the vada-pavwallah opposite the road. Not the one down the road," a highly placed member of the team told NewsWeed.
Meanwhile, Aarti's success has somehow convinced Indian parents that not enough children are attending coaching classes. Agarwal's Coaching Class alone has seen such a huge spike in admission requests that Mr Agarwal has been able to afford three more watches, which he wears all at once.
"My child slept for eight full hours last night. She isn't going to beat AI's score with that attitude," a concerned parent standing in the queue to sign up, commented. "Can you believe my child wanted half an hour to eat breakfast on Sunday?" another said, from the corner.
It's hard to say how else Agarwal Coaching Classes can make children feel stupid, but we're guessing it will be huge. We also reached out to Aggarwal Coaching Classes that only sent back a cryptic, ominous, one-line email, "Wait until you see what we've planned."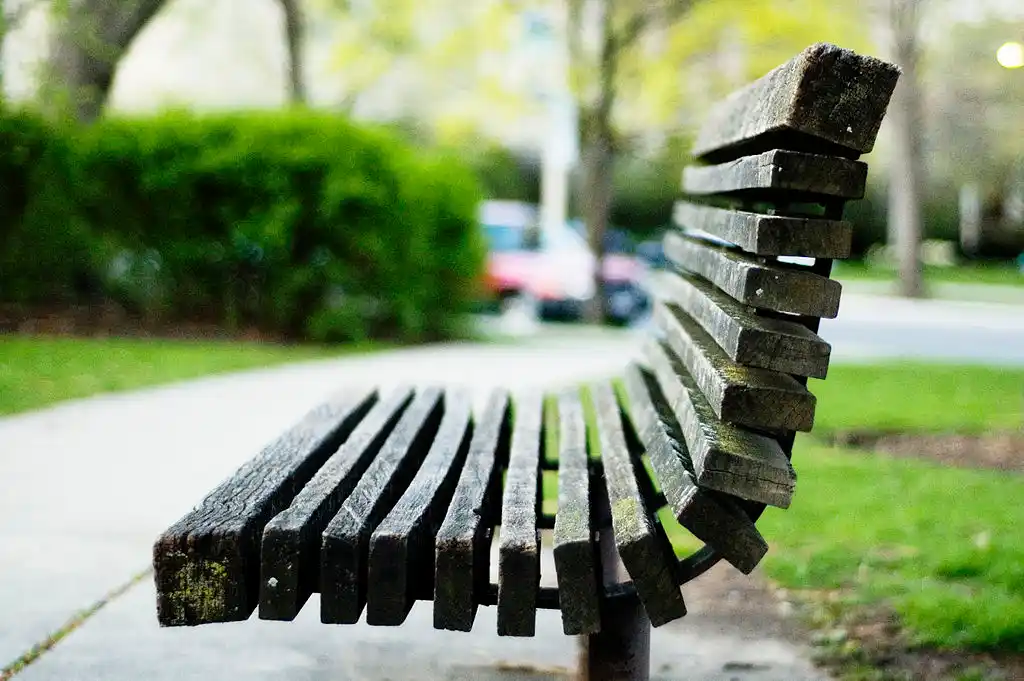 The Arré bench delivers stories that mattress. It hasn't achieved much sofar. But it's getting bedder.