While NASA has managed to land a robot on Mars, India had an achievement of its own, when an autowallah in Mumbai actually agreed to go to Andheri. The driver, who had recently arrived from Kanpur in UP, was yet unfamiliar with the ways of Mumbai.
"Bhaiyya Andheri chaloge?" "No" came the immediate reply as the rickshawallah left faster than Mehul Choksi from India. But Chandini S, an office-goer is used to rejection from rickshawallahs in Mumbai. In fact, she once suffered from cardiac arrest when someone agreed on the first instance.
After 37 attempts, a rickshawallah (new to Mumbai) finally agreed and said "Chalunga Madam, par do sau lagega." While showing Google Maps to the rickshawallah, she said, "Bhaiyya, mera office sirf teen kilometer door hai. Traffic bhi nahi hai. In 90 minutes we'll reach easily, why are you asking for so much?"
"Madam, do you ask the multiplex-wallahs the same question when they charge you 125 rupees for one samosa? Aap ko pata hai na Madam, nowadays every smart person like you uses a smart cab to commute. For you it is three-kilometre distance, for me it is a black hole. Once things go into Andheri East, they never come back. Plus, I am a North Indian, Shiv Vada Pav lovers won't allow me to roam around Andheri looking for commuters," said Shailesh Yadav who is from Kanpur, UP.  
As Chandini sat in the auto, the radio was playing news about NASA's Mars mission that landed a robot on the red planet. "Madam, why it took so much time for NASA? Were they going through Western Express Highway?" Chandni had a hearty laugh when Shailesh told her about "Jadoo", the alien that Hrithik had sent back in Koi Mil Gaya's flying cab in 2003. "Hrithik's career is like Andheri, full of potholes and speed bumps with one smooth path somewhere," Chandini exclaimed.
Shailesh explained to Chandini why life has been a pain for him and his family: "Arnab and his panel of economists had said post-GST, prices of essential commodities would come down. And demonetisation will finish a black money hoarder's career like that of Jackky Bhagnani's. Until now, nothing has happened. Now same people are saying wait for 2022, things will change forever."
However, Shailesh feels there must be good tax collection through GST. "How are we able to launch so many statue projects that we could not do in last 50-60 years? Something good must have happened."
"Kuch paisa agar road repair pe dal dete toh achha hota. The pothole in front of my chawl in Dharavi completed 18 years last week. Hope, no BMC officials will ask me to make an Aadhaar card for it to prove that," he told her.
While getting down, Shailesh told Chandini, "Madam, yeh Delhi nahin hai. I am not blinded by pollution. I can still see everything unless someone puts red chilli powder in my eyes." Chandini assured Shailesh not to worry. Things will turn out for the better soon, "Humara RBI locker mein bahut paisa hai. Govt will find a way to get that locker key soon."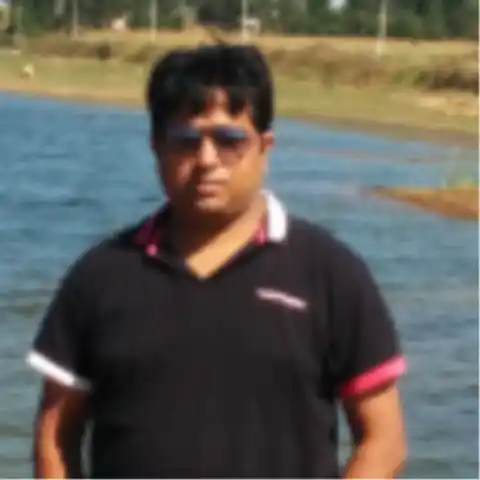 Papa kehte the beta bada naam karega. Beta became an engineer, but did no bada kaam, mainly because he has spent half of his life in Bengaluru traffic.