The incumbent Canadian PM and sapiosexual dreamboat, Justin Trudeau, is currently on Indian soil, and we're stoked at the prospect of PM Modi having a face-to-face (or chest-to-chest) interaction with him.
Let's face it: At this point, Modi Ji is basically half-man, half-teddy bear. The honourable Prime Minister has wrapped his arms around world leaders everywhere. Given that incumbent Canadian PM and sapiosexual dreamboat, Justin Trudeau is currently on Indian soil, we're stoked at the prospect of the two prolific leaders having a face-to-face (or chest-to-chest) interaction.
So we've gone ahead and taken the bold step of giving the Professor of Modinomics a few tips on Hugonomics. Here's five kinds of hugs Modi Ji could give Justin Trudeau. #HugLife
1. Mitro-zoned Side-hug
We've all been there. That one-arm reach around a friend's waist to show that we care, but just not in THAT way. The side-hug is the perfect way for Modi Ji to let the Canadian PM know that he has no intention of espousing all the leftie progressive values the latter is known for. If Modi Ji employs this hug during their meeting, it'll send a clear message to Trudeau: "This relationship is like Canada's weather: Icy cold, yet by virtue of being Indian, I am forced to embrace it."
2. Touch Bharat Andolan
The signature Modi move! Our PM is a pro at this. If politics were WWE, this would be Modi Ji's finishing move. Stone Cold Stunners and Rock Bottoms are no match for Modi's Sweet Chest Music. The poor sods at the  receiving end of our PM's bear hugs always look stunned or overcome with emotion. Though we aren't sure how Mr Trudeau will react to our PM's Touch Bharat Andolan.
3. London Bridge Hug
If sass is what Modi Ji wants to convey, nothing quite comes close to the London Bridge hug. It's that awkward embrace when you lean forward slightly so as to avoid maximum physical contact. It will drive home Modi Ji's rigid stance on the Canadian PM's fluffy climate-change philosophies.
4. Partners-In-Crime Reach Around
It's assumed that there's always a special camaraderie between two people when one can put an arm over the other's shoulder and strut around, sharing a silly joke or their plans for the future of democracy. I kid, Modi Ji never shares jokes – only acronyms. But let's scratch this one since we're pretty sure that the sight of Modi Ji with his arm around Mr Trudeau will definitely cause Amit Shah to throw an envious, hissy fit.
5. Mujhe Chhod Ke Matt Jaao Jhappi
Modi Ji's super clingy hug with Trump, proves that he is willing to go to any length to satiate his need for affection (and FDI). And for some reason, we are almost certain that this is the hug our PM will be giving the Canadian cutie when they meet this Friday. We're also confident that Modi Ji's warm embrace will make a hot cup of Tim Horton's Coffee seem like a frigid affair for 'ol Justin.
Canadians are known to be immensely polite and Mr Trudeau has shown that he is no exception. And while we do give our PM a lot of flak for his hugging proclivities, we mustn't forget that a man who recently coined the term, "peoplekind" could probably do with having the pretentiousness squeezed out of him.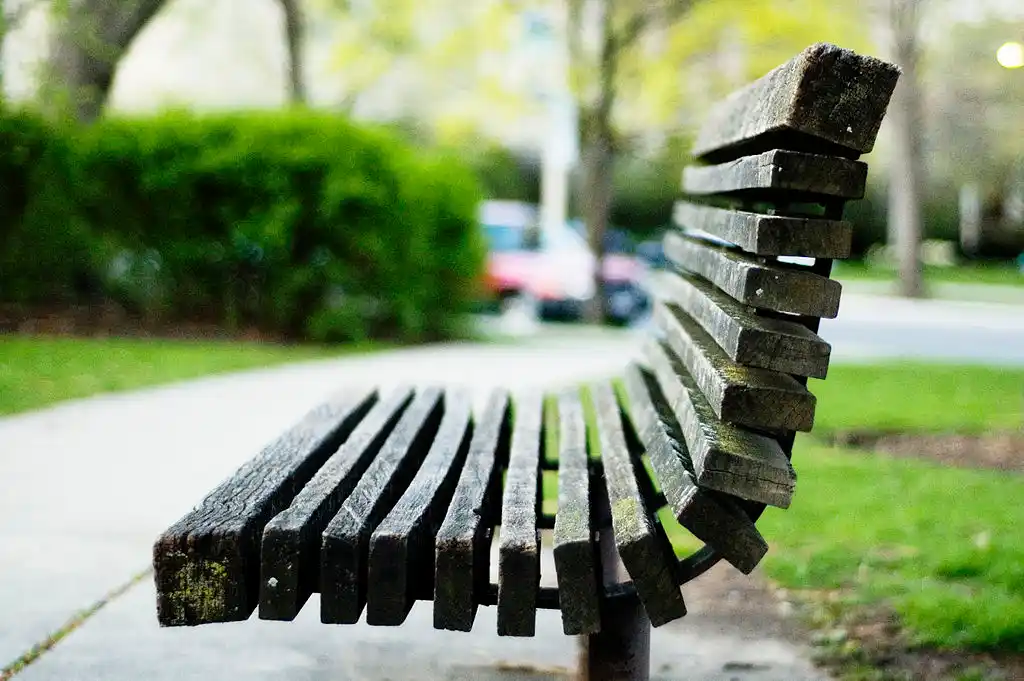 The Arré bench delivers stories that mattress. It hasn't achieved much sofar. But it's getting bedder.