A month after Narendra Modi dropped the demonetisation bomb, he addresses the nation again.
"Mitron, at the stroke of the midnight hour on November 8, when the world slept, India awoke to poverty and lawlessness. The moment had come when the soul of a nation, long suppressed, found itself stuck-in-deep-shit nadir. We ended on that day a period of ill-fortunes, and India, like that attractive Airtel girl, discovered herself again. Mitron, I gave you Cashtration, and if you have loved India, I hope you have sacrificed your moneyballs for the nation.
That day made 86 per cent of your currency illegal, but don't be sad for I am crying with you. I also swear that I didn't tell anyone about this. The BJP legit didn't convert its money, for we hate everything black just like Donald Trump. We also have many bachelors and don't care about the wedding season.
Mitron, it is fitting that at this solemn moment, we once again take the pledge of dedication to the service of our soldiers, the RSS, and to the still larger cause of building Paytm a stronger user base. The service of India means the service of the millions who suffer, and trust me, millions of you will suffer. This service, mitron, means the ending of hope, rationality, and equality of opportunity. This anniversary of "One Month No Kala Dhan" that we celebrate today, is but a step, an opening of an opportunity for grey markets, jugadoo people, and my industrialist friends to the greater lows and misery that await us. Are we brave and wise enough to grasp this opportunity and accept the challenge of the future? My bros Amit and Arun are very much in touch with the poor and tell me the future be cool AF. India do you not want to be cool?
What you should never forget in our quest for greatness is that freedom and power bring responsibility. That responsibility rests upon this Parliament, a sovereign body representing the sovereign people of India, which I will never attend because I need those airline miles. But everyone's free to be a Spider-Man now. You see, standing in queue is the new saving the world and the ladies love it.
Mitron, peace has been said to be invisible, so is freedom, so is prosperity now, and so also is happiness in this One India that can no longer be split into isolated fragments.
Friends some of you have also brought up my promise to deposit ₹15 lakh in everyone's account. That was nothing but a BAZINGA, for my plan was always to force you to deposit money in your accounts and make it impossible to access. Let history remember that the ambition of the greatest man of our generation (makes victory sign to cameras), was to bring out a tear from every eye and with Bappi Da still posting selfies with big gold chains, our work is not yet over.
Mitron, peace has been said to be invisible, so is freedom, so is prosperity now, and so also is happiness in this One India that can no longer be split into isolated fragments.
*Modiji breaks into a heartfelt rendition of "We're All in This Together" from High School Musical*
To the people of India, whose king I am, I make an appeal to join me with faith and confidence in this great adventure. We have the best adventures. Today you can withdraw ₹2,500, tomorrow it might be ₹4,000, the day after it could be just a bobblehead of Urjit Patel. Sometimes mitron, when life gives you lemons, you just have to suck them.
Friends, this is no time for petty and destructive criticism, ill-will, or blaming others. Don't listen to what the naysayers will say. It's not like Manmohan Singh, P Chidambaram, and Raghuram Rajan are highly educated men as there is no Ram Mandir in Harvard.
For us, the appointed day has come and India stands forth again, after a long struggle with big notes in our wallets. We have hard work ahead. We are citizens of the great country which invented sati and we have to live up to that high standard. All of us, to whatever religion we may belong, are equally (winks at Asaduddin Owaisi) the children of India with equal bank accounts (winks at poor people) and obligations, the greatest among us making the national anthem feat. DJ Deshbhakt our ringtones.
And to India, the ancient and the ever digital, we pay our reverent homage with these unusable ₹2,000 notes and we bind ourselves afresh to her service. Jai Hind. Jai Hind."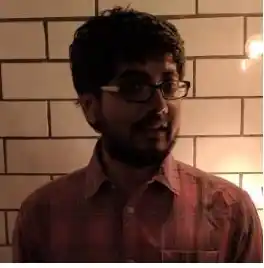 Lover of baby animals, Arsene Wenger, Damien Rice, Peggy Olsen and overly long podcasts. Tweets at @parthsarora.
Confused about most stuff. Writes things.