Someday perhaps Modi ji will mess up, but not today. Kejriwal entered the fray as a contender to fight corruption, but Modi has taken the title belt from him within minutes.
As the world sat with bated breath, waiting for results of #TurdTorrent that was the American presidential election, a battle cry could be heard in the background, getting closer and louder… It was the sound of Narendra Modi stealing Donald Trump's thunder.
Our Prime Minister never fails to surprise. Whether he is announcing a surgical strike on Pakistan or currency, his understanding of the media is far better than the media's understanding of the media. Modiji's radical take on tackling black money has left our news media with semi-permanent boners, made hardcore bhakts out of already-bhakts, and created new bhakts out of former liberals, all in one clean move.
The Congress, meanwhile, has been wondering what they did wrong. A similar move on their part a few years ago made BJP spokesperson Meenakshi Lekhi exhaust her vocabulary and vocal chords calling it an "anti-poor" move to "obfuscate the issue of black money." Modiji wisely let some time pass and then rode out the same horse, this time against the backdrop of dramatic overnight thriller music and instantly became the hero of the nation.
Those of Arvind Kejriwal's ilk, who have made careers out of questioning the establishment, couldn't possibly argue for black money, even if they disagreed with the means of fighting it. Kejriwal, himself, was caught with his pants down: He had entered India's consciousness as a contender to fight corruption, but now Modi had taken the title belt from him in minutes.
For non-bhakts, though, the commute home was still hurried, the chaat stalls still hummed, the metro still rumbled.
Bhakts, in the meantime, came out onto the streets with saffron tears in their eyes, Modi tattoos on their surgically enhanced chests, and absolutely no money in their pockets. According to Zee News reports, it would seem as though they had also accidentally taken hallucinogenics. "Modi ji has ended black money" they chanted, without taking a pause to explain exactly how.
For non-bhakts, though, the commute home was still hurried, the chaat stalls still hummed, the metro still rumbled. It didn't matter that they had to stand in queues outside banks every day because Twitter and WhatsApp had already declared this a definitive victory for the nation.
In a very real TV interview, one such person, who hadn't eaten all day and had been waiting in line for hours draped in the tricolour, broke down and stated that he would do this every day if it resulted in India's win over the demon of black money. The TV anchor interviewing this fella suddenly started screaming Bharat Mata Ki Jai and declared him Super National.
Meanwhile, reports from Uttar Pradesh said that daily-wage labourers were being paid to go exchange ₹500 and ₹1,000 notes for new ones. But these folks hadn't accounted for Modiji's prophetic foresight. Jan Dhan Yojana accounts were reportedly used to exchange banned currency notes, proving that when one Modiji policy creates trouble another will come to its immediate rescue.
Just as all the confusion subsided, Modiji released another report saying that all banned denominations will be brought back later in new notes, leaving some small anti-national sections to wonder what exactly had been the point of the exercise, but every patriot greeted this news with aplomb. "See how Modiji is confusing these hoarders? Just as they rushed to do away with these notes, he brought them back! What a guy!"
Maybe someday Modiji will be criticised over something, but this isn't that week. It is with real desh bhakti in our hearts that we declare him our Person of the Week.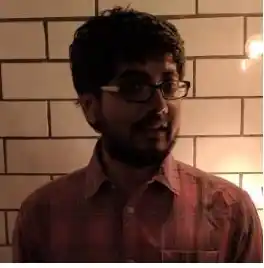 Lover of baby animals, Arsene Wenger, Damien Rice, Peggy Olsen and overly long podcasts. Tweets at @parthsarora.
Confused about most stuff. Writes things.