Women who broke into the Sabarimala shrine credit SRK's Raj Aryan from Mohabbatein for encouraging them to take this step. Sources have been hallucinating about Amitabh Bachchan expelling devotees from the entrance of the shrine.
Hours after Prime Minister Narendra Modi suggested that women between the age of 10 and 50 respect age-old tradition and not enter the Sabarimala temple, two women walked into the holy shrine, breaking not only the parampara and pratishtha but also the anushasan of the temple. Sources say actor Amitabh Bachchan appeared on the premises immediately after, promising to expel everyone from the shrine.
"We watch the movie Mohabbatein on Sony Max whenever the channel gets bored of playing Sooryavansham on loop. We've learnt a lot from the experiences of the protagonist, Raj Aryan. To break the parampara, pratishtha, and anushasan of an institution – in Raj Aryan's case, Narayan Naraaz Shankar's Gurukul – is never easy. But we were up for the challenge," one of the women who broke into the shrine told us.
"We'd like to thank all Sameers (Jugal Hansraj), Vickys (Uday Chopra), and Karans (Jimmy Sheirgill) who didn't stop us from following our dreams, unlike the protesters standing outside," said the second woman, who was googling Genghis Khan, because a member of the Sangh Parivar had compared her to the Mongol invader.
Two women walked into the holy shrine, breaking not only the parampara and pratishtha but also the anushasan of the temple.
Sources told us that the horrific news of two women entering the shrine was confirmed by the Chief Minister of Kerala, and sent BJP/RSS leaders into a huddle. The latter held a "chintan baithak" immediately after news broke, following which temple authorities confirmed that most of the pratishtha had been restored through a purification ritual.
"We demand that this case be investigated," a member of the Chintan Baithak, who sympathised most with Amitabh Bachchan's character, told us. "What were the volunteers doing, just standing outside? We have to send a preliminary report to the party president tonight."
Initial reports suggest that the volunteers were too impressed by the PM's oratory skills to notice what was happening. When the women walked into the shrine, they were hailing the PM with superlatives on social media, hoping a party boss would notice them.
In the meanwhile, Arnab Goswami has asked his office staff to clean his news studio with extra-stiff gomutra before tonight's debate. "We are very scared right now. Not sure if any panelist will muster the courage to speak in favour of the two women. Let's hope we find someone," said an employee of Republic TV.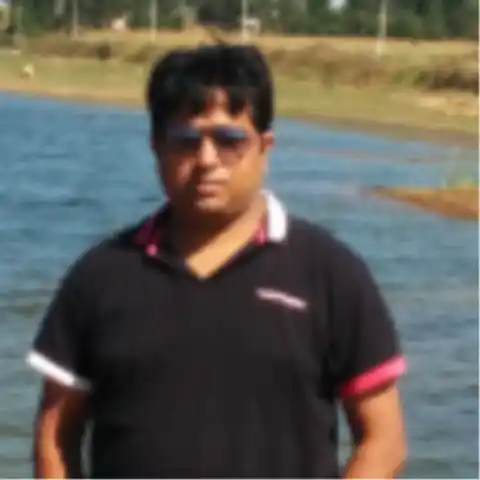 Papa kehte the beta bada naam karega. Beta became an engineer, but did no bada kaam, mainly because he has spent half of his life in Bengaluru traffic.