I've had enough of you commenting "Fittey Muh" and "Hatdi ni tu" on my Instagram posts, Diljit Dosanjh. Today, I watched High End and decided it's time I delete Instagram and move to Snapchat. Keep saying "Kylie Kitthe" forever.
Dear Diljit Dosanjh,
It's been a rough day. Since I've woken up, I have been bombarded with frantic messages from Snapchat's investors asking me to snap more. So desperate *eyeroll*. At first, I thought they were calling me to apologise about their terrible redesign, but then Kim told me that they were scared because we were Instagramming too much. Such. Drama. Queens! In fact, Evan Spiegel even offered to gift me some shares if I decided to post Stormi's first photoshoot on Snapchat. I declined, obvio. There's no way little Stormi would have time for this shit. She's too busy helping me with my latest make-up collection.
Which brings me to you, Mr Dosanjh. Tyga sent me a snap of your video "High End", and informed me about how you're going around town claiming that the song is dedicated to me. Don't think he's forgotten you or the time you commented "Fittey muh" on our hot AF Instagram photoshoot. I thought it was Hindu, but Tyga pointed out it was in Sikh. You were being pretty sneaky, weren't you? But guess what, Tyga was smarter than you. He immediately used Google Translate and found out that you'd posted a "Fuck him" to you. Like, whatevvvs!
But, you know what, motherhood at the tender age of 20 has taught me a crucial lesson: Forgive and forget. I decided to extend this courtesy to you, Mr Dosanjh, but that was before I found out that you are the Indian Drake. You thought I'd be impressed that none of the women in your video were wearing Kylie Cosmetics? What were you even thinking?!  
Are you really trying to to win me over with the fact that you drive your car at a speed of 150, Mr Dosanjh? That's like the lowest speed I drive my Land Rover at, here in California. Declaring your love for someone through a song is so 2012. Did Drake ever end up with Rihanna? If you were really in love with me, you would've bought me a Mercedes like Tyga did for my 19th birthday. Ugh. I'm so gonna rant about you in the next episode of Keeping Up With The Kardashians.
Are you really trying to to win me over with the fact that you drive your car at a speed of 150, Mr Dosanjh?
I'll be honest with you, Mr Dosanjh. For a long time, my family kept insisting that I take action against you and report your comments. But, I refused, even while my friends started mocking me with "Kylie kithe". Don't get me wrong. I did think that your comments were creepy AF, but I know that stalking women is like a culture thing where you come from. It's how you guys show interest and attraction, it's like your ancient Indian mating dance or whatever, I get it.
But then you went ahead and started name-dropping me and mentioned my lip job at your stupid concert in Birmingham. WTF was that? I thought I'd succeeded in having the world forget about that event, but you had to come along and screw it all up. I've been dying to ask you this, Mr Dosanjh, can you not? Just… can you please not? This is worse than the time Kim's sextape was leaked.
And, now you've gone ahead and released your video just when my new make-up collection is about to drop! My mentions are full of idiots asking me to watch your song. No one cares about the collection anymore and Stormi will never recover from this social media disaster!
Now that I have watched "High End" and carefully translated your lyrics, I finally know what you were running behind all this while. Commenting on my pictures and giving interviews saying that you love me was just a ruse, wasn't it? All you really wanted was some Yeezys, didn't you? I was suspicious the first time you mentioned it in an interview. Your game is up.
So, here I am, just a girl, writing to a stalker, asking him to make a deal with me. This has gone too far, Mr Dosanjh. Leave me alone, and I'll get Kanye to send you some Yeezys. Ugh, can't believe I'm doing this. Maybe, I'll just listen to those Snapchat execs, delete Instagram, and only post on Snapchat from now on. How are you going to comment "Hatdi ni tu" then? Go figure.
This conversation is soo over.  
Not At All Yours,
Kylie Jenner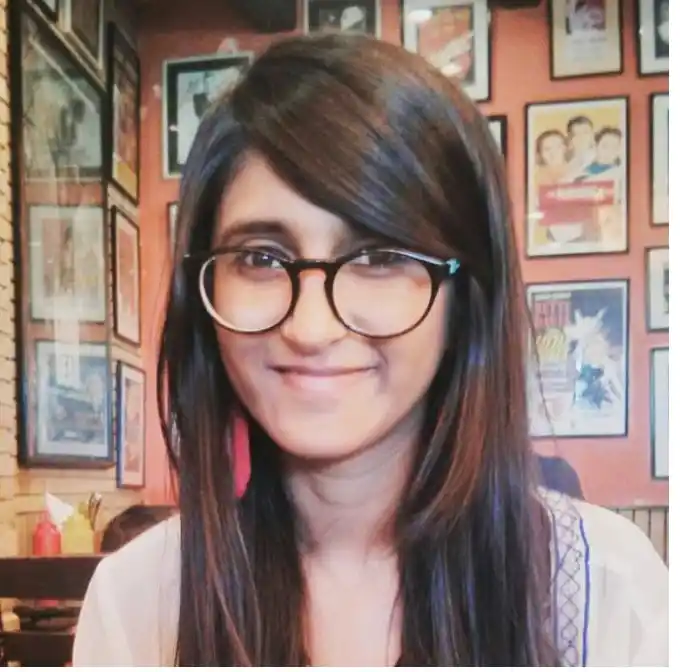 When not obsessing over TV shows, planning unaffordable vacations, or stuffing her face with french fries, Poulomi likes believing that some day her sense of humour will be darker than her under-eye circles.