Fifty-two-year old Kulkarni Kaka asks Sunil Chhetri, if India will qualify for the football World Cup in his lifetime. Watching an Indian cricket game on Star Sports, is like watching Sooryavansham on Set Max yet again.
Dear Sunil Chhetri,
I am writing this letter to you because you are the captain of the Indian football team and I thought you could pay heed to my plea: Please help the Indian football team to qualify for the FIFA World Cup in my lifetime. I'm 52 now and you have time until 2050. But as you know, life in Mumbai is unpredictable – a plane could crash on you while you are walking on the footpath.
Watching tiny teams like Iceland and Croatia, whose population is lesser than the western suburbs of Mumbai, play at the World Cup has given me high cholesterol and BP. No, no, this has nothing to do with me downing pint after pint of Kingfisher and popping salted peanuts while watching the football games late into the night.    
My love for football is new-found. My neighbor, Sujoy Sen is a Bengali, aka a diehard football fan. Last month, you posted an emotional call to fans on social media and Mr Sen was so moved, that he dragged me to watch India in the final of the Intercontinental Cup. You scored two great goals and India won, and like you fought on the field we battled the traffic and heavy rain to get to the game on time. That night, Sujoy Sen cried. (I think it is a Sen trait, he reminded me of a young Sushmita after she won Miss Universe or Miss Milky Way or some such pageant.)  
I wasn't a big fan of football until that day. I accompanied Mr Sen to the stadium because he offered to buy dinner after the game, and Mrs Kulkarni had prepared kobi chi bhaji (cabbage) for dinner. I am grateful to Mr Sen because he treated me to pizza. I loved it and decided that I will support Italy… but then I found out they had not qualified for the World Cup. I had no team to support.
What's a football fan without a team to cheer for? So, hurry, dear Sunil.
No offence, but I don't think your team is going to qualify for the World Cup anytime soon, given the quality of infrastructure. But I am hoping that you might become the coach of the football team in 30 years, like England's Gareth Southgate. Or more like a real-life Kabir Khan. In another 30 years, we should have a second airport in Mumbai, a metro, and we should be able to qualify for the Cup.
Only 10 teams will play in the 2019 edition. Just 10. There were 17 teams in our society's Swami Swadarsham Sadan Annual Box Cricket Tournament.
Or we can opt for a shortcut like we Indians often do. Another way to make it to the World Cup is, if Mrs Ambani becomes the FIFA chief and India hosts the tournament. Then as a host nation, we will get a chance to play. I have full confidence in Mrs Ambani. When she says, "Let's Football!", the whole world will listen to her war cry. Or else, she can threaten to cancel all Jio network plans.
It will be a matter of great pride to win a World Cup, a real World Cup for once. Come on, we all know the cricket World Cup is a joke. Only 10 teams will play in the 2019 edition. Just 10. There were 17 teams in our society's Swami Swadarsham Sadan Annual Box Cricket Tournament. My son Rajesh is the captain of the team First Floor Fatakas, and I am the coach.
But cricket has become all about cheerleaders and Bollywood stars. The country needs a new team sport to watch. I am tired of watching India play Sri Lanka. Just as Set Max plays Sooryavansham or Zee Cinema plays Tarzan – The Wonder Car all the time, Star Sports telecasts India vs Sri Lanka matches.
It is time people start saying Bend it Like Chhetri. Go Blue Tigers!
Yours truly,
Kulkarni Kaka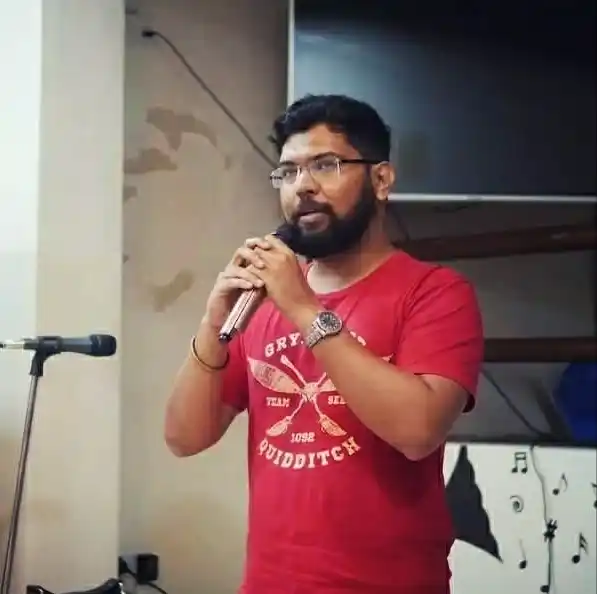 Yash Pawaskar is your friendly neighbourhood novelist. He writes fictional articles for Arré when he is not pretending to be Batman. You can find him on Instagram @yash_pawaskar_writer.